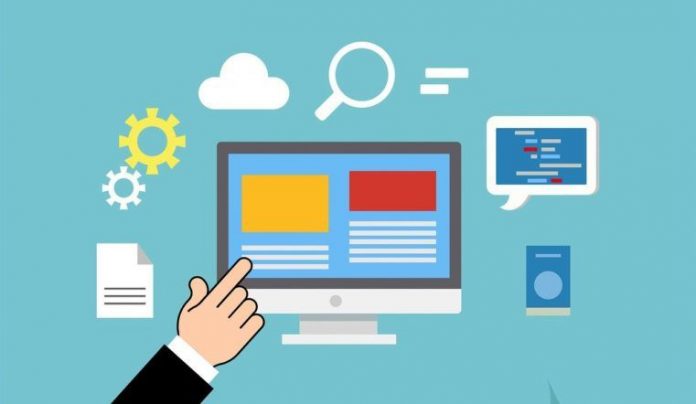 SEO (search engine optimization) has and will always be a vital part of any digital marketing campaign. And while business owners are on the lookout for the newest strategies in digital marketing, everyone can expect SEO to be just as essential in years to come. For this reason, digital marketers work hard to develop the best SEO strategies to ensure an excellent spot in search engine rankings and get their products and services recognized and supported. To create an extensive SEO marketing campaign, they enlist technical SEO services to ensure that all the essential SEO elements are factored in. These would include picking out relevant keywords combined with high-quality content, user intent, crawling and indexing, and many more.
When you talk about SEO, there are two types that you need to know about. One is on-page SEO, which involves the content of the site and page optimization. The other is the off-page SEO, which establishes the relationships between websites. Both of these are what completes SEO, to a certain degree. But there is one essential element that plays a significant role in creating strong SEO – technical SEO.
For any website to gain a high ranking on search engines like Google, website owners must also provide as much attention to website structure and make sure that Google and other search engines can successfully crawl their websites. When it comes to technical SEO, all of the activities of SEO are included, excluding content optimization and link building. Technical SEO observes every requirement set by search engines to enable crawling. And because these changes consistently occur and become more complicated, search engines keep up with them too. The role of technical SEO optimization is to create the best marketing environment for content and links. By doing so, a website increases its chances of ranking high on results with the least complications.
To know more about the most important technical SEO ranking factors in 2021, read about them below.
Website speed is a must
There are many reasons why companies set up websites but to ensure online success, website speed is vital. Website speed refers to the download speed of a page. It is time spent to load a web page after a user clicks on a website link during searches. For visitors to have the best website experience, optimizing website speed is a priority. More than half of online users are impatient, expecting a website to appear immediately. Because of how fast it is to gain access to the net, the more impatient consumers have become. Business owners should be concerned if they cannot meet up to this specific demand. 2021 may even become more challenging for websites that have a download speed of close to three seconds. They can expect bounce rates as consumers will not wait. There are many other competitors ready to provide them with a much better user experience, by way of fast loading pages. Every second counts with regards to competitors on the internet, which is why website speed is vital for ranking and sales.
Focus on website architecture
Website architecture refers to the way a website is designed, how it can facilitate information that users need, and helps increase conversions. A solidly structured website architecture boosts user experience, and they acquire the information they are searching for easily. It should be intuitively structured, making it easily navigational for users, an essential factor in maintaining their attention. When visitors leave a site because they do not have a pleasant experience, it signals search engines that the site is not worth it. On the other hand, a good user experience helps the brand when it comes to search engine rankings. Visitors will stay longer on the website, link to its pages, and show that the site produces high-quality, relevant content. Apart from that, a well-founded website architecture allows search engines to crawl to the website effectively. To develop a solid website structure, business owners with the help of a technical SEO services provider should consider several factors. They should provide users with a website that is easy to navigate, maintain consistency, and have internal links that direct users to other useful information. Users have to clearly understand what part of the content the link is directing them to, and the reason it is linked to the page they are on.
Optimize for mobile devices
Mobile devices have become a necessity for people in all parts of the world. Most searches are conducted on these devices since they can be carried around anywhere. People on the go, look for information wherever they are. They may have specific needs that they want to be addressed right away, and they rely on their mobile devices to find them. Mobile-friendly websites have a significant edge over websites that have not been optimized for mobile devices. They are assured of consistent traffic because they are always visible, wherever their target audience may be. And because a lot of web traffic is dominated by mobile users, a business can flourish when their websites are mobile-friendly. There are many more benefits to optimizing a website for mobile devices. With users, it establishes trust for the brand, and recommendations come easy. The brand can enjoy higher visibility and have visitors who stay on the page longer. It helps in keeping abreast with the competition or possibly outranking them. Search engines like Google recognize mobile-friendly websites and rank them much higher than those that are not. And when a website appears on a search engine's first page, it is most likely to succeed in its goal.
While technical SEO does not automatically put a website on the top spot of search engines like google, taking it for granted ensures that it never happens. Slow websites are not favored by search engines and they suffer from the loss of sales and attaining their objectives. Thus, it is crucial that business owners focus on technical SEO. With  professionals who offer technical SEO services, business owners can have a solid foundation for their sites this 2021, and provide the best user experience that search engines acknowledge.