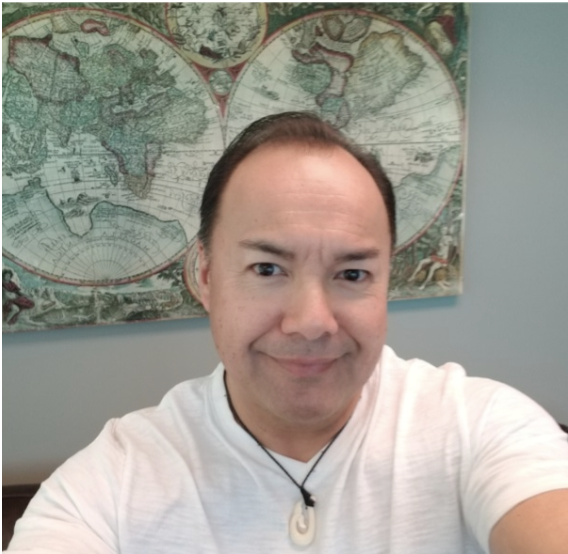 The popular social networking website Bonk Be Live announced that Dr Mark Songer will be advising several American households by his expert opinions. He will basically talk about avoiding forgery and fraud activities. Apart from him, there will be many other experts as well such, as John fanning, Joe Abrams, Don West, Rich Hlvaka, Allison Malone, Albert Rothschild and Dr Carlon Colker.
This announcement is believed to be real as it was announced on the official website of Bonk live streaming Corporation by the CEO Michael Gilburd itself. The announcement said Dr Mark longer will be addressing several Americans about avoiding fraud and forgery activities by using Bonk be. Live.
Dr Songer is a famous entrepreneur who has been expanding his business into the areas of entertainment, Technology, education and publishing sectors along with many joint venture partnerships. Apart from this, he is a well-known forensic expert who has an expert knowledge of forgery and fraud. He also has served as a chairman for an American gaming Commission for almost three years from 2002. During this time he insured regulatory compliance within state laws Federal and even California travel gaming compact. Also, he was this only responsible person for managing all the budget switch expanded and early revenue of 500 million dollars.
After his three years of tenure as the chairman of the commission were over, he became the President of interactive electronic gaming which is a California based gaming Corporation which established National lampoon online Casino in a joint venture with the world poker tour. His Business expansion did not stop here as in the year 2007 he also started an online gaming company as a partner with matchmove gaming namely beachfront Enterprises.
Matchmove is a very popular gaming enterprise which has its headquarters in Singapore what is widely expanded in Asia and the United States. It is basically a digital entertainment company which has been asocial Marketing Solution for various global and Telecom brands along with media and entertainment industry. It has more than 250 million users till date.
About http://www.BoinkLive.com
Bonk live streaming Corporation is a social media platform which is mainly for broadcasting and watching people's performance or art by streaming live.  It is a Delaware Corporation which has its headquarters in Scottsdale Arizona. But it is operated worldwide with many other locations such as Indonesia, Philippines, United Kingdom, Ukraine, Romania, Hong Kong, and the United Arab Emirates. This website is operated by millions of users worldwide and is quite popular as a stage to provide anybody to perform and showcase their talent.
The programming of their applications was done by magically which is their official technical partners. Along with that, they have ID AP group in Ukraine and Castle productions from Indonesia as their production builders of the application. The app is currently under the beta version and is available on Google ITune stores, Apple stores and is operated on both Android as well as Apple devices.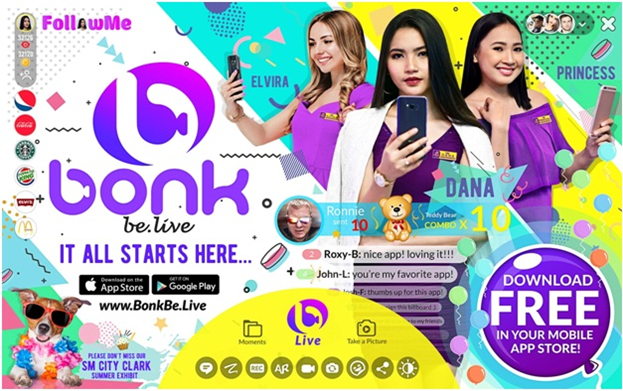 This application is completely free to download by any user and allows anyone to watch videos which are a stream to live or even broadcast your own video to the millions of users worldwide. Not only this you can even win rewards in cash buy streaming your own video or by watching someone else's. There is no hassle to go live as it is just a click away and you will be able to address millions of users streaming your video at that time. There are many celebrities also who is a user of Bonk. Believe and the stream out their videos because of which you will be able to know their lifestyle and other moments of their life. You can even chat with other users and can make new friends. You can also comment or like a particular live streaming video and can even talk to each other.
The website is filled with interesting filters to make your video even more attractive in front of the audience. It is very easy to use these filters and you do not face any problem while making movements by your face.
If you are a big fan of social networking and love to meet new people and share the movements of your life with them then go give Bonk. Believe a try.