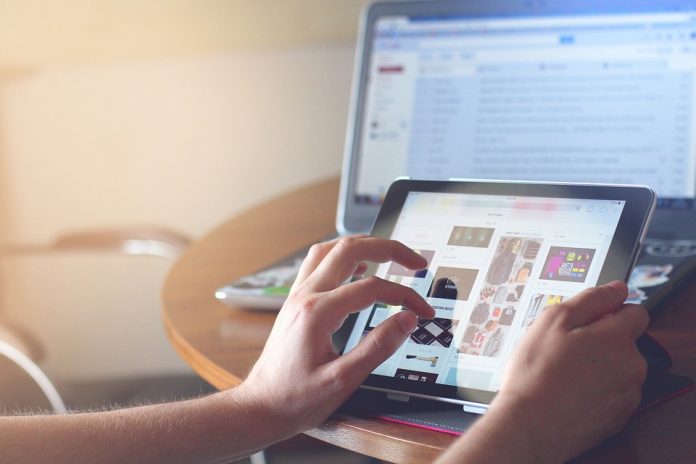 About IPTV – Illustration Of A Digital Television Service World
There were times when we only used to watch TV content by antennas, satellite dishes, and fiber optic cable at the time of broadcasting.
However, with the advancement in technology, the time has changed. Thanks to the Internet, PCs, and YES! IPTV player (Internet Protocol Television Player).
IPTV player has helped a lot in transmitting the television content over Internet Protocol networks and has become the most popular source of media.
In the present era, you have a great option to live and run your favorite shows anytime whenever needed.
Are you looking for IPTV players for Windows?
Well, you are at the right place to grab about most of it. Through the blog, we are jotting down the list of best IPTV players for windows PC, readily available on Microsoft Store.
While gearing up all Live TV action shows. Thanks to the inbuilt Advanced System Optimizer that enhances the performance of your Windows PC by removing all the leftover files.
You never know when these online streaming sites can bring danger along with them and infecting your PC by injecting spyware into your system.
A Brief Overview of IPTV Format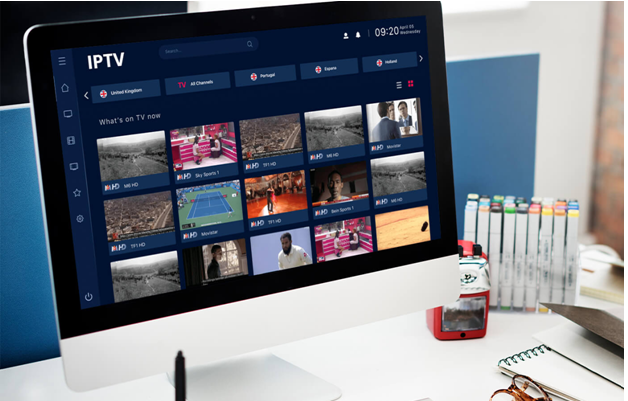 If you want to stream your favorite seasons, or whatever you wish to stream. At first, you need to sign up to get the benefits of the service. Congratulations! You can use and enjoy the IPTV service on your system very quickly.
Now, coming to IPTV formats:
IPTV carries 3 formats which are as follows:
| | |
| --- | --- |
| a)Video on Demand (VoD) |  You can watch unlimited video content, e.g., Netflix. |
| b)Time-shifted media | Similar to VoD but can only watch content for a limited time, e.g., BBC iPlayer. |
| c)Live IPTV |  You can watch live content on your PC |
Now, moving forward to the list of top-notch IPTV players that you can run on your Windows PC. Here you go.
List of The Best IPTV Players for Windows
#1. MylpTV
MylpTV is the best IPTV player for PC and is readily available on Microsoft Store for FREE. Running this IPTV site, you can seamlessly play live videos and TV programs by m3u playlists. Its interface is easy when it comes to using.
How to run?- Let's get to know the path.
Move to settings.
Add EPG source and new playlist.
Add remote URL or any local channel list (m3u playlist)
Move back to "Settings."
Choose the channel playlist and click on the refresh button.
#2. Kodi
Similar to VLC Media Player, Kodi is also a great piece of media player, that allows you to play both local media and live digital channels along with VoD (Videos On Demand).
Make sure that there are many 3 rd-party add-ons available for Kodi. However, most of them are not legal to use. So, it's better to go thoroughly about each add-on before installing them on your Windows PC. Select from the best VPN services to stay protected.
How to stream content using Kodi?
Open the Kodi application.
Once launched on your system, click on "TV or Radio."
Enter URL.
#3. VLC Media Player
VLC Media Player is one of the most popular and the best IPTV player for windows, that you can easily download on your PC. Most importantly, it's widely acclaimed for Windows 10, as it not only helps you in playing local media but also lets you play IPTV contents using m3u files. Amazing!
How to run?- Let's get to know the path.
Firstly, open VLC Media Player.
Move to Media.
You'll see a dropdown list, from that, choose "Open Network Stream."
At last, paste the m3u playlist.
#4. Free TV Player
As the name indicates, this IPTV is a FREE TV player that you can run on your Windows PC. This TV player helps you in streaming online series, movies, TV channels and you can even listen to the radio. Interesting!
To run this and to stream this player, you don't need to put an extra effort. To start loading channels, open app> paste the URL of m3u playlist. That's it. Now, you are ready to enjoy your FREE TV Player.
Conclusion:
We hope that you relished this post and if you feel that we have forgotten to mention any service out here, please do let us know the same. We're all ears! Do mention it in the comment section below. Also, don't forget to like and share this blog.