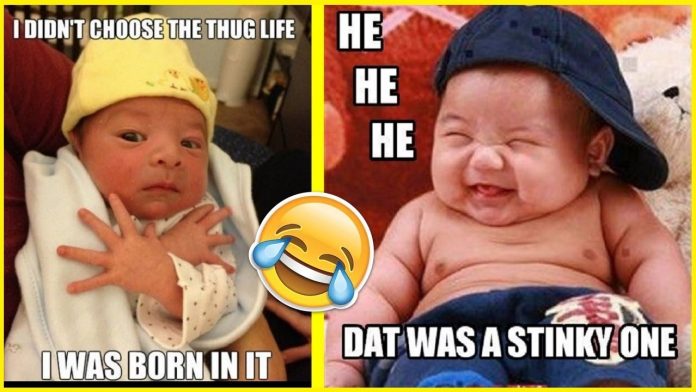 Do you scroll through Reddit or 9GAG and laugh out loud thinking some of the craziest meme ideas in your mind? Many people just ignore acting as dumb but my senses instantly pick up strange meme-generating ideas.
For making a meme out of a simple idea needs you to have video and image editing skills which very few people are blessed with. This restricts the people from sharing their wits with their friends and family. and MS Paint is a pain, so how can you create and share a meme quickly if you wish to make one?
I was clueless about it till sometimes back but now I have Filmora Meme Maker by Wondershare and I must say it is definitely the best meme generator at this point in time. It has no match when you want to create the image, gif, and video memes and share quickly. Filmora Meme Maker is the easiest one from several meme generators available that comes with a great editing tool.
Filmora Meme Maker – Features Unlimited
An all-rounder meme generator, Filmora Meme Maker offers several features that make your meme making journey easy and stress-free. You can create any kind of memes that you want with Filmora Meme Maker. Let me show you the features that make the Filmora Meme Maker, a treat to use.
Offers Basic Editing – It does not restrict only for creating memes, you may use Meme Maker for basic editing too, even if you are not creating a meme. It is also mobile friendly.
Free Online Meme Maker – Filmora Meme Maker is a transparent free tool that lets all the users create meme completely free even without registration. The editing tool can also be used online without any hidden charges. There are no watermarks included in the meme, which is the best thing one can ever ask for.
The Format of the Meme Generator – Filmora Meme Maker supports all kind of formats. Create your meme and download it in any formats like mp4, gif, png, and jpg.
Text Insert in Your Meme – Any meme without caption or any kinds of text fails to impress the viewers. With Filmora Meme Maker, you can place text anywhere outside or inside the video or image. Formatting color, size, text, fonts, position, etc. is very simple with Filmora Meme Maker.
Creating Video, Gif, or Image Memes – Generating meme was never so easy until Filmora Meme Maker came into the picture. Create meme in any format, place text anywhere, edit using a tool with several options, and insert file by dragging or by importing from the URL when you have Filmora Meme Maker in tow.
How to Easily Generate Memes as a Beginner
Creating a great and funny meme is a matter of few seconds with the simple and easy Filmora Meme Maker.
How can you start using the Filmora Meme Maker tool? It has a simple user interface that can be used by any beginner who has never ever created any meme.
Open a browser and type out the official web address of the Filmora Meme Maker. You will get two options drag/drop and Import media from URL.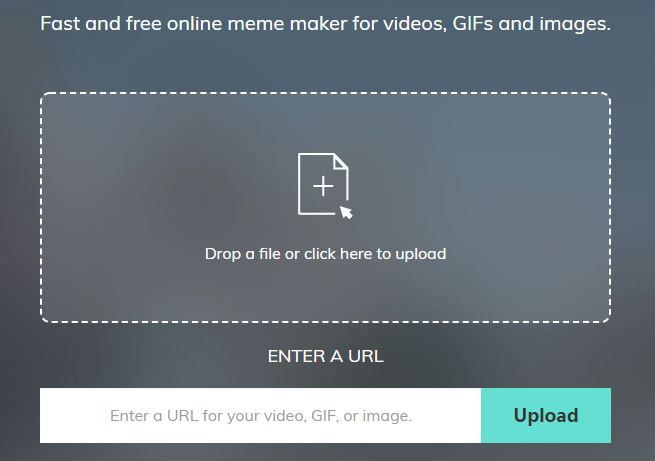 Once the upload is complete, you may start editing the image or video whichever meme you wish to create, you may crop of keep the same as per your wish. Next, you can add the captions, resize, texts, effects, and edit according to your wishes.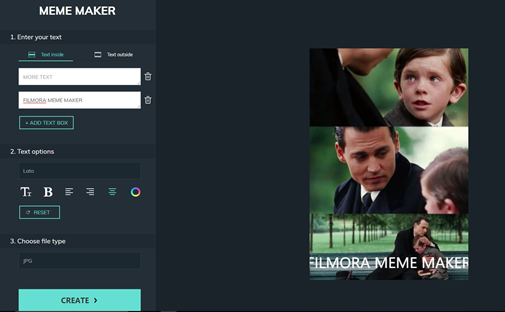 Once you are satisfied with the final results, you can export and download the meme created in your preferred format. Share the meme on the social platforms and enjoy the jokes with your friends and family.
Conclusion
You may get several ideas for creating your meme but only Filmora Meme Maker can help you to execute your ideas into a humorous meme with its simple and easy features. I am thoroughly enjoying creating memes using Filmora Meme Maker as it is the perfect one completely without any complications. It has all kinds of editing tools with extensive video and image editing support. Are you a meme page owner on any social media platform? If so, then Filmora meme maker is the apt tool to create your own memes. It is also a good one for any normal user. Filmora Meme Maker stands out with its amazing features and formats. Just have a try!