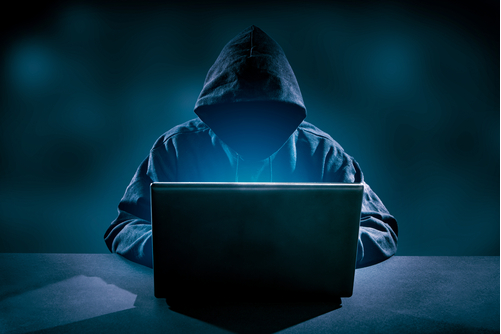 More than 16.7 million people were victims of identity theft in 2017 and more than $17 billion in financial loss was reported, according to Javelin Strategy. Data theft and cybercrime have been on the rise in the last decade as hackers and cybercriminals become more advanced in their data breach techniques. And increasingly, children are also being targeted for ID theft.
What is Identity Theft?
Identity theft is when thieves steal your private information and use it to open new accounts in your name, file fake tax returns, or purchase or rent property in your name, among other things. Identity theft can happen to anyone, including the elderly and children. Targets of identity theft are often new homeowners, newlyweds, new parents, newly separated couples, children, and millennials.
Types of Identity Theft
Tax ID: Tax ID theft occurs when a thief steals your Social Security number and fraudulently files a tax return with the Internal Revenue Service (IRS).
Medical ID:Medical ID theft is when someone steals your personal information like your health insurance number or Medicare ID card to get medical services and bill them to your health insurance provider.
Child ID:Clean credit history makes children attractive targets for cybercriminals and data thieves. Avoid giving anyone too much information about your child if it isn't necessary.
Senior ID:Senior ID theft is when someone steals personal information from senior citizens to trick them into giving up sensitive financial data. This can also occur when someone working with the elderly in a hospital or another medical facility uses a senior's personal information to access financial information.
Social ID:Social ID theft occurs when someone steals your personal information to create a fake account on social media using details like your name, photos, and other information.
1. Guard your Social Security Number
Your Social Security number is one of the most sensitive pieces of information you have. With access to your Social Security number, hackers can access tons of other information about you, including your date of birth, address, phone number, and financial information, depending on the website.
Never carry your Social Security card around with you. Keep it in a safe place at home and only give it out when necessary. Be aware of online phishing scams that lure you into providing your personal information. This usually involves a scammer posing as a company that you have an account with, contacting you and asking you to log into your account. However, the link provided is usually to a fake site designed to capture your account details. Remember that if you ever receive an email or phone call from someone claiming to be your bank or another institution, they'll never ask you for your personal login information or account number – that's a red flag to hang up the phone or delete that email.
2. Create Strong Passwords
Strong online passwords can help prevent cybercriminals from gaining access to your online accounts. A strong password contains letters (uppercase and lowercase), numbers, and special characters. Avoid using any identifying information for your online passwords, such as your name or nicknames, birthdate (or any of your family's birthdates), your address, or any other personal information that someone could easily guess. Changing your passwords regularly and setting up two-factor authentication is also recommended. Two-factor authentication is a multi-step verification process that requires a user to complete two steps to log into an account. Typically this is done by providing a username and password and verifying your identity on a previously trusted device such as your phone or through a previously provided email address.
3. Get Identity Theft Protection
Getting identity theft protection is one of the best ways to keep an eye on your sensitive data and to make sure that it hasn't been accessed illegally. You'll get email, text, and app notifications to alert you of any suspicious activity, such as multiple failed login attempts, unusual spending activity, or new activity on your credit report so that you can stop the cybercrook before too much damage is done.
4. Shred Documents with Sensitive Information
Before throwing away bank account and credit card statements, consider shredding them, along with receipts, expired credit cards, and credit offers. Anything that has your personal information on it should be shredded, which includes your name, address, phone number, account numbers, and other personal information. This can prevent hackers from dumpster diving for your private financial information.
5. Report Any Suspicious Activity
Check your account statements on a regular basis to make sure your account is safe and protected. If you notice unusual activity on your bank statement or credit card statement, report it immediately. The faster you report any discrepancies, the quicker you'll be able to take action to stop the threat and prevent further financial loss. Contact the three credit reporting agencies to have them freeze your credit reports. You also have the option of freezing your children's credit reports until they turn 18. Check with each credit reporting agency to determine how to start the process.
Now that you know what identity theft is and how you can protect yourself, consider implementing the methods above to secure your personal and financial information from hackers and data thieves. Simply making a few behavioral changes and purchasing some form of ID theft protection is all it takes to reduce your risk of becoming the next victim of identity theft.