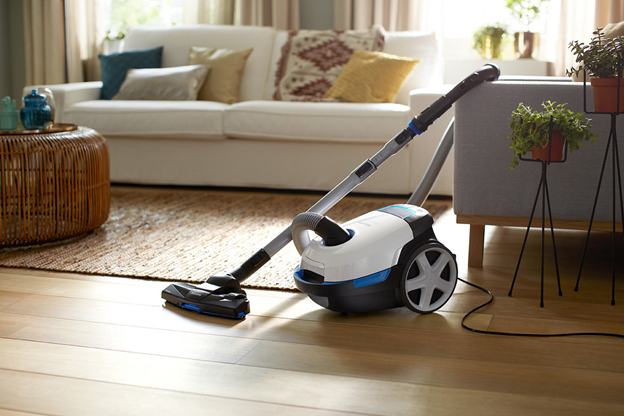 The old vacuum cleaner is disappointing every time you use it; you want to replace it. The online market has plenty of new machines that can make you get confused when it comes to choosing the top vacuum cleaner.
This post highlights the key factors you can use as a guide to finding the top vacuum cleaner for your home.
The Type of Your Floor
When shopping a best water vacuum cleaner, the primary consideration should be about the nature of your floor. Is your floor carpeted, hard or a fairly hard floor, or it's a combination of both the two methods?
Upright vacuum performs well in large areas with too much carpeting. However, there are also excellent selections of canister style vacuums all you need is to ensure that the vacuum comes with a floor nozzle having a motorized brush roll and it must also be able to be adjusted to clean different carpets.
If you have a hardwood or a tile floor comprising of a few rugs, or you love low-pile carpeting floors, then a canister style vacuum is your best option. These vacuums have a specialized floor brush, and they are easy to maneuver underneath and around the furniture. Many people have floors that have the combination of both hard and carpeting floors, for such people style preference will serve you right.
Allergen Control
This is a fundamental factor to consider especially if you or someone in your family has allergies such as asthma. A top vacuum cleaner should provide HEPA filtration to help improve the quality of air in your indoor. A vacuum cleaner that comes with a sealed system is also excellent in ensuring there's no air leaking out through fittings of the machine.
The Frequency of Your Cleaning
If you're a person who shed your shoes the minute you reach at your door, walking on floors that accumulate crumbs, pet fur, sand or tracked in dirt, regular vacuuming is probably your routine. In that case, a robotic vacuum which can be assigned the duty to do the vacuuming while you're out on other businesses so that you just come home and meet grit-free floors, especially if you love bring company at home.
A stick vacuum can be the best choice if your dirt concentrates in specific areas. This vacuum helps remove messes on both carpets and hard floors.
Noise amount
Generally, larger and heavy-duty machines produce a loud noise. For offices and homes where a quieter sound is needed, vacuums with insulated motor housings and newer low-noise motors are the right choice.
Maintenance Cost
Bagless vacuums don't have replaceable bags; however, dirt bins still should be emptied and washed more often especially if you live with allergy sufferers. Any vacuum cleaner that supports a HEPA filter requires the replacement of that filter if necessary, depending on your home environments.
Brush rolls collect pet fur threads, hair, and other debris, so it will be cleaned regularly to maintain it at the top of its functions. For quality vacuums that can work for several years, might require the replacement of their accessory tools such as dusting brushes.
Conclusion
After looking at these factors, you should organize your profile of the top vacuum cleaner. This will guide you in finding the best vacuum cleaner of your choice from the online forums that rate a variety of vacuum cleaners. In the long run, you end up shopping what is best for your home and your lifestyle.