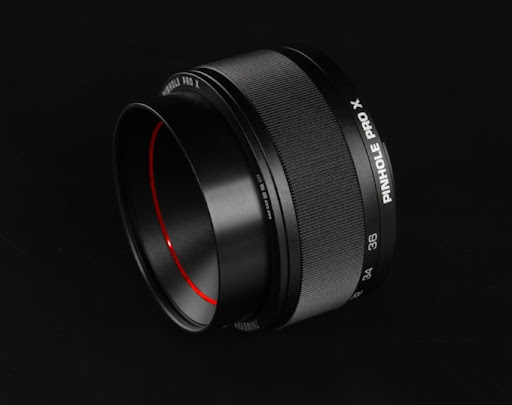 Thingyfy always puts forth innovation and quality. That is the reason why professional videographers and photographers lean on their cameras and lenses. From color reception to sting sedates, and accuracy in brightness to the ultra-clear zooming capacity, you have everything in the Thingify DSLR lenses that you name.
If you are about to capture some stunning moments or you want to have the most professional angle video session, here is the detail and everything you need to know about the latest Pinhole Pro X Lens.
Pinhole Pro X For Professional-Level Photography
For capturing the most outclass photos and the perkily detailed video play, this Thingyfy pinhole camera is offering you something unique. Unlike the standard choices, its robust 2X zoom camera lens delivers powerful visual results be it for clarity or angle adjustment. This is the world's first ever lens that gives you the freedom to choose vintage aesthetics.
Talking about its features, this 2X zoom camera lens has the ideal lightning and weather condition adjustment. In short, you get the ideal clarity in images and all formats of the video photography sessions when it comes to clarity.
Zooming Lens
Many regular DSLR lenses would not offer you this feature however, Thingyfy stands out for its 18-36 mm zooming pinhole lens. For this reason, you can totally lean on its performance. The seamless result and the unrestricted choice for vintage photo/video mode are always there.
Design
The ideal Thingyfy Pinhole Pro X is the classic choice for industry-leading features and ideal stability due to its aluminum body. It has been designed with a single piece of aviation aluminum that uses the latest CNC and micro-drilling.
This Package Includes;
Pinhole Pro X

Shatter-resistant packaging

Lens mount protection cover cap

Sides inch Snap-on Front Lens cap
Technical Details of Pinhole Pro X Lens
This lens mount Pinhole Pro X features the DSLR/SLR (EF, F, A, PK) and M4/3, X, and E for mirrorless cameras. Likewise, it has a focal length of 40-60 mm and for mirrorless cameras, you get 18-36 mm.  Whereas the diameter of this lens features 55 mm for DSLRs and 52 mm for mirrorless cameras.
For apertures, it's offering you 0.25 mm (for DSLR/SLR) and the same for mirrorless cameras. However, for the overall weight, this pinhole camera lens differs from DSLRs it has 150g and for mirrorless, it can be about 111 kg.
How Pinhole Pro X Set is a Stunning Choice
If you are struggling to get the perfect sunny shot, the lens must offer you such a feature. This Pinhole Pro X lens comes with a UV-protected design and UV filter which boosts its performance in sunlight.  Due to this pretty much precise zooming capacity many professional industries, YouTubers, and videographers are trussing its performance, especially for the visuals aspect.
With EVA the protection becomes more optimal and ideal for users. A Thingyfy pinhole Pro X set would be a valuable addition to your photography and videography session. The significant zoom and the detailed picking capacity undoubtedly add to its feature-rich design. Overall, this lens has got rave reviews and many uses for enhanced clarity and premium design over its previous version.
Removes Blue Case
To make it thin high-end and perfect in all surroundings, this pinhole lens set is offering you the UV filter that cuts back the blue cast from photos and images. It especially helps when you take photons in an extremely bright environment such as in bright sunlight.
Sweat-Proof EVA Case
The Pinhole X series is an exception for its build and design as well. With the EVA case, you not only keep the device safe but it also keeps the lens from dirt, dirty smears, scratches, and more. The zip-up sweat-proof pouch looks good and features plenty of space for a Thingyfy pinhole lens, filter, and lens cap for any addition. Talking about its specifications and details is the same as above! However, the package includes;
Pinhole Pro X lens

Compatible UV filter

EVA protection zip pouch

Shatter-resistant packaging

Lens mount protection cover cap

Sides pinch Snap-on front lens cap