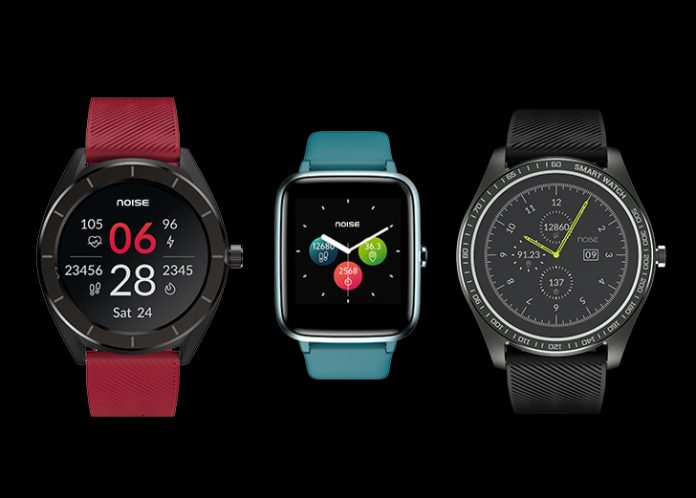 As the lockdown continues and we continue working from home, our daily activities have taken a back seat. No longer are we going for our scheduled walk breaks nor are we rushing from one place to another for last-minute meetings. Moreover, with no clear demarcation of time and restricted outside access, we are mostly sitting and working through the day and late into nights. All of this has pushed us further towards a sedentary life.
It's now upon us how to stay active. And the sure-shot way to do this is through smartwatches.
How?
Well, these smart pieces of gadgets track our activities, push and motivate us to meet our daily targets with small vibrations, flash messages and other knick-knacks.
Loaded with features like heart rate tracker, sleep monitor, pedometer, sedentary reminder, these home workout smartwatches aid us during home workouts.
Here are some of the best home workout smart watches available in the market.
NoiseFit Endure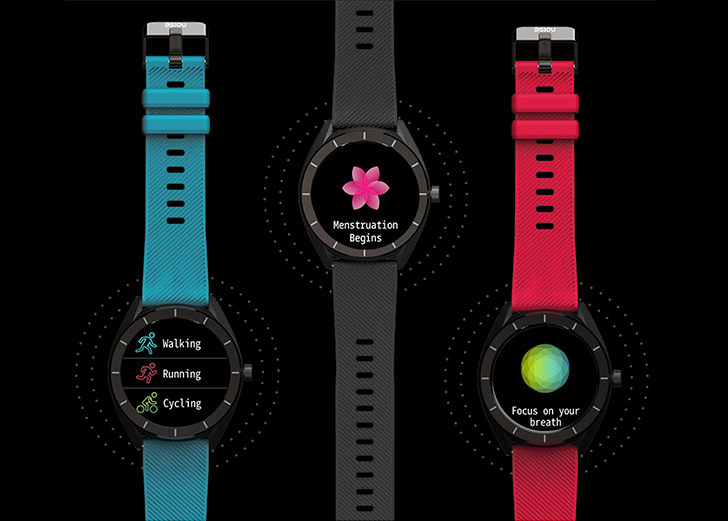 This sturdy, sporty, stylish smartwatch is built for fitness freaks out there. Lightweight design with the fused leather-silicone strap at the base makes for a comfortable wearing experience. It has a battery backup of 20 days that cater to 9 sports modes (walking, running, cycling and more), heart rate monitor and a sedentary reminder to help you push yourself without taking a break. While the Breathing mode and female health tracker takes a holistic approach towards your fitness. Apart from that, the dedicated app, Da Fit tracks and records your fitness updates so that you can see the progress for yourself.
NoiseFit Evolve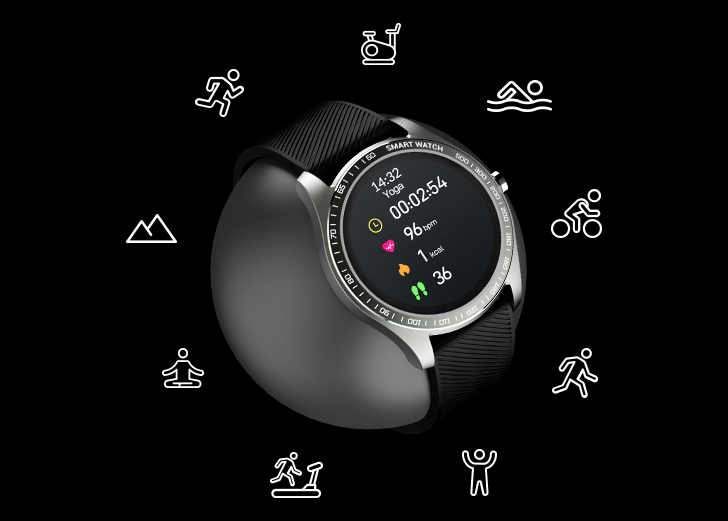 NoiseFit Evolve is all about redefining your style as well as fitness. Featuring a light and a sleek design that's easy to wear and easy on the eyes, this smart watch for home workouts has got everything going for it. It features sports modes with dedicated indoor modes for times like these. It comes with indoor walking, indoor running, indoor cycling, outdoor cycling, yoga and free training, among others that keep track of the progress. That's just not it; it also has a 24/7 heart rate monitor, sleep monitor, calorie counter and step counter. When things get too overwhelming, it also provides you with the option to set smart sedentary and hydration reminders so that you can move around a bit and juice yourself. 
ColorFit Pro 2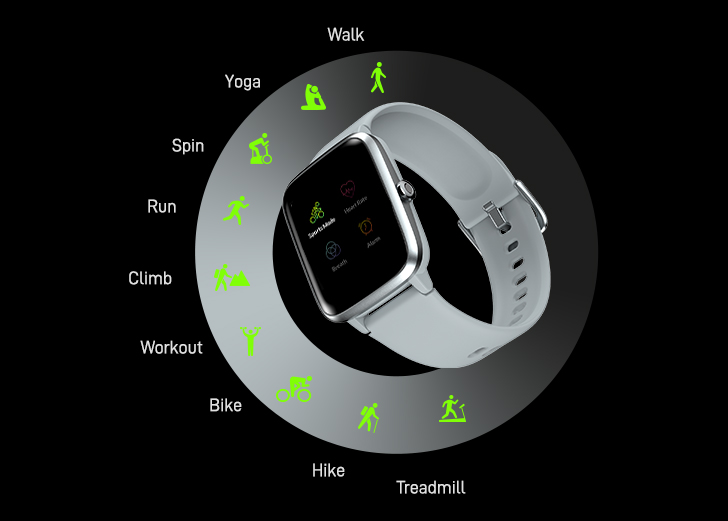 Now this one is by far the best fitness smart watches in the market. This touchscreen smartwatch makes your fitness journey a lot easier. You no longer have to lose patience while tapping to reach your fitness mode – a swipe here and a push there and you are good to go with your goal settings and to exercise.
It has 9 sports modes that track your almost everyday fitness activity, right from the walks, yoga, spin, workout, treadmill, and more. Plus, the step tracking and calorie burning counter keeps track and motivates you to put out your best from the confines of your home.
Though taking care of one's fitness has always been associated with being outside and sweating it out but unprecedented times call for creative ways to achieve goals. And with smartwatches leading the way, our fitness is quite literally in our hands.