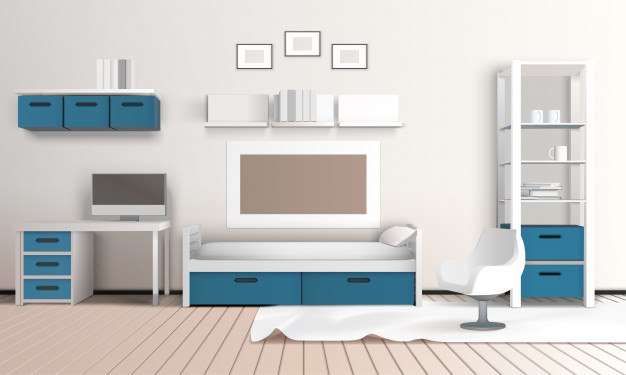 All of us have a dream house that we'd like to buy someday. 
The majority of us have a fair idea about what kind of house we'd like to buy. We have imagined the color of the walls, we have imagined the kind of floorboard we want, and we have imagined the kind of furniture we'd like in our house.
Going a step ahead, some of us also have a whole scrapbook containing magazine cut-outs of mansions, penthouses or luxury apartments. We have all been working hard to gather enough money to buy our dream house.
Of all the purchases you make in life, the biggest financial investment will always go into buying a splendid home. Through lots of hard work, we are finally able to save enough to buy a small piece of land to establish a home house. However, amidst all these dreams, we often tend to consider some crucial steps that help us secure our dream home.
Keeping your house and the stuff in it safe and secure is undoubtedly the most important thing to do. So, here are a few things that you should do right away to secure your new home.
If you want to turn your regular house into a smart home, security is one strong reason to follow through. Home automation can provide you remote control of lights, door locks, security cameras, smoke alarms, and other safety devices. You can get real-time alerts about suspicious activity, so you can respond quickly and prevent any potential uncertainty.
You've probably seen headlines about burglars getting busted with the help of security camera footage. This is one home security solution that works as both an obstacle for the burglars and a means to get justice. You can get security cameras that come with a complete home security system, or you can use individual cameras that work on their own. It is best to use a security camera with a mobile app, so you can see real-time footage and store it if you ever need to go to the police. Security cameras with night vision, motion detectors, wifi capability, etc are very essential. 
A home protection plan is a very important tool to protect you against the loss in the event of home burglary or any other uncertainty. A protection plan is a service contract that provides maintenance, repairs or replacement of major household items at no additional cost. This also includes regular service and check-up of the covered items. 
Trees and shrubs may give your house a great look, but they also give burglars a great place to hide. Trim down trees and plants close to your home that could be used as a place to hide. Opt for smaller flowers and bushes instead. If you have trees near windows, either remove them or those windows with extra security.
You can secure your electronics with an electronic protection plan. It will not only cover for losses and damages but will also ensure regular maintenance, checkup, and replacement of electronics like air conditioner, computers, security system, refrigerator, etc. This will help you to secure the electronics of your house.
Your new home should have some sort of a security system, whether it's a basic system or one that comes with professional monitoring and home automation. Nowadays there are plenty of home security options for every budget and every level of protection. You can choose a system that you're comfortable with, evaluate the needs of your neighborhood and your house. You can get an evaluation done of your house and neighborhood which will help you to understand what level of security system is required to be installed.
In the event that someone gets past your other home security systems, make sure that your valuables are protected. A safe locker is a secure depository for everything from jewelry to vital documents like passports. get a safe that is fire-resistant, waterproof, and heavy enough for any person to walk away with it easily. A safe will help you to keep all your valuable things and documents safe and protect it against theft, fire or any other uncertainty.   
A regular check of locks and security systems
Make sure that all the locks on the doors and windows are functioning properly. A regular check-up if the locks and the security system is very essential. Change the locks if you happen to lose any key. Equip your doors and windows with the best lock system.