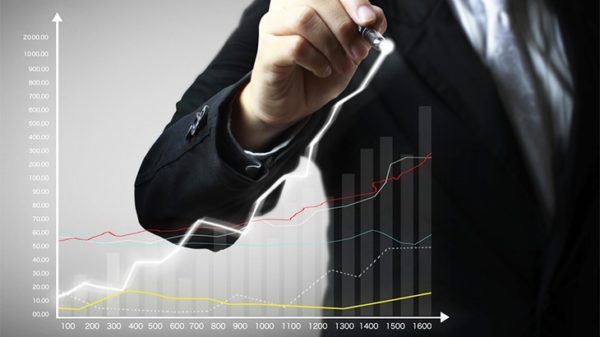 Many things can affect the overall performance of your business. This includes your employees, your customer service, and the marketing techniques you use to advertise your products and services. All business owners should evaluate their operations regularly and identify strategies to improve efficiency and boost their bottom line. To inspire you, here are four simple tactics to boost your business performance today:
1. Hire the right team
If you are seeking to improve your business performance, you must have the right team behind you. Your employees will play a vital role in the growth and overall success of your company, so you must take the time to hire quality staff who will support your workplace values. According to experts at simplyhired.com, job openings have exceeded hires for the past few years. Managers must, therefore, have a strong recruitment plan in place to hire and retain skilled employees. Give yourself plenty of time to hire a quality team for your company and create a thorough vetting process to ensure that applicants are the right fit for your organization. Once you have hired a quality team, you need to focus on improving employee engagement by providing quality training, valuing your employees' work, and offering workplace incentives to encourage a strong work ethic.
2. Seek new sales opportunities
All business owners should actively seek new sales opportunities to boost their revenue potential and profits. Luckily, there are dozens of ways to increase sales in your company. For instance, you could sign up for a platform such as Amazon Global Selling and start advertising your products and services to an international market. Expanding your services overseas can be a reliable way to drive sales and build international brand visibility. However, an overseas expansion must be well-researched and carefully planned. April International advises that you should do your due diligence before expanding abroad – in other words, learn about the country and its market and get advice from local organizations. Maximizing up-selling and cross-selling is another effective way to boost sales and profits within your company. Offer your existing customers discounts and suggest related products and services to encourage them to spend more with your business. For this you can distribute individual promo codes with a countdown timer to show that promotion is time limited.
3. Modernize your marketing efforts
Traditional marketing tactics can still be effective and continue to play an important role in marketing campaigns. However, digital marketing techniques tend to be more cost-effective and can also yield higher results. For that reason, modernizing your marketing efforts can be an effective way to improve the efficiency of your campaigns and ensure that your marketing budget is being well spent. Social media, in particular, is one of the most powerful digital marketing channels available to modern businesses. Companies can use social media as a way to communicate with their audience, promote their brand, and drive traffic to their site. All businesses should take full advantage of the benefits that social media marketing can offer and leverage the platform to boost their business performance. You can find lots of valuable advice and tips on how to build your social media presence and market your business effectively online.
4. Improve your customer service
Customer expectations and wants have increased over the years. Consumers now expect to be able to make purchases online with ease, receive their products quickly, and get instant answers to their questions and queries. The way you treat your customers will be closely linked to the overall performance of your business. For instance, one survey found that companies who prioritize the customer experience are three times more likely to achieve their business goals. Technology such as the internet and social media has made customer reviews far more public and accessible. Negative feedback can damage the reputation of a company and have serious long-term consequences. With that in mind, modern businesses must be equipped with the tools to handle customer service efficiently and keep their customers happy. One simple way to improve your business performance is by installing customer software such as chatbots. This technology will streamline your customer service and enhance the overall customer experience. Other strategies to boost your level of service include listening to customer feedback, providing clear customer contact channels, and creating a customer-focused culture in the workplace.
Summary
As you can see, there is a great variety of ways to enhance your business performance. Adopting these strategies will help you streamline business operations, improve productivity, and increase earning potential. Regular improvements to increase your business performance are essential for its growth and success. Use the above suggestions to boost your business performance today!