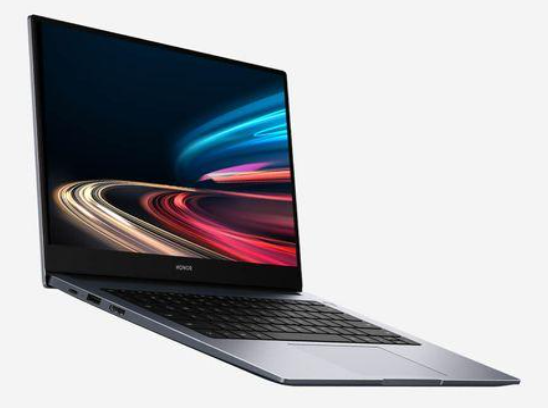 Many office laptops offer the practical and versatile tools sought after by most business and work personnel. The best business laptops provide a variety of features that make them ideal devices for productivity and efficiency. Of course, with countless available options, deciding on a business laptop means knowing what specs and features to keep in mind. With business laptops, high-end specs are mostly unnecessary and excessive, which is why the ideal business laptop has a blend of solid performance and a reasonably affordable price. Given a handful of our top picks in this article, we list a few of the best budget business laptops available. 
Honor MagicBook 14
The MagicBook 14 from Honor is regarded as a great-valued office laptop with some excellent features and specs. Powering the intel i7 laptop is a robust NVIDIA GeForce MX 450 GPU operating on Windows 11, which proves to run seamlessly and efficiently regardless of the load. With the latest 11th Gen Intel Core Processor, the Honor MagicBook 14 exhibits exceptionally fast system speeds, making the notebook highly responsive and snappy throughout every operation and task thrown at it. 
Design on the notebook office includes a premium Aluminum metal body exterior and ultrathin frame, which are not only ruggedly durable to the touch, but also elegantly sleek and pleasant on the eyes. The impressive 100% sRGB rating does not disappoint and provides some rich color reproduction, which only gets better with Honor's Eye Comfort FullView Display. At such a bargain price, the Honor MagicBook 14 has a lot to offer. 
Dell Inspiron 15
An excellently well-rounded and affordable notebook is what you can expect from the Dell Inspiron 15, which also comes with an Nvidia GeForce MX450 GPU plus 8GB Ram and an Intel Core i5-11300H Tiger Lake SoC. This versatile notebook is packed with several neat features including a top-notch IPS display, a fair set of excellent connectivity options, a gorgeous IPS display, and keyboard backlighting. Every fine feature is expertly crafted into its simple yet beautiful aluminum body. 
All in all, the Dell Inspiron 15 offers everything expected at a decent quality of an adaptable budget business laptop. 
Asus ZenBook 14
Asus's ZenBook 14 sports a versatile blend of solid performance for both productivity and enjoyment. This multifaceted notebook is ideal for business use given its reliable operating power capabilities and storage capacity thanks to its SSD. 
The Asus ZenBook 14 runs on an 11th Gen Intel Core i7 processor with a clock speed capped at 4.7GHz and a base speed of 2.8GHz. The processor paired with its NVIDIA GeForce MX450 GPU makes for one impressively quick and smooth operating system. This ensures the notebook is equipped for efficiently handling virtually any work task including demanding duties like video/ photo editing, organizing software, and even medium-graphics games. 
With a massive 512GB SSD storage, the ZenBook 14 provides more than enough storage while retaining data operating speeds, especially with 16GB of RAM to keep everything running smoothly. 
Through the 14-inch 1080p resolution IPS display with FHD, the visual quality is top of the line and pleasantly immersive thanks to its excellent screen-to-body ratio of 84%. Overall, the ZenBook 14 is equipped with everything needed to operate a business and most other work, especially with a massive battery capable of lasting around 16 hours. 
Conclusion
The best business laptops do not necessarily need the latest processors or any fancy builds, especially since these office notebooks are designed for productivity and efficiency. Similar to the picks mentioned, a good business laptop is ideally lightweight in design without compromise to performance and features. A performance especially, since business requires versatility and consistently reliable output of power throughout several tasks and software. If you are looking to get some of the best-valued business laptops, then the few choices above are sure not to disappoint.