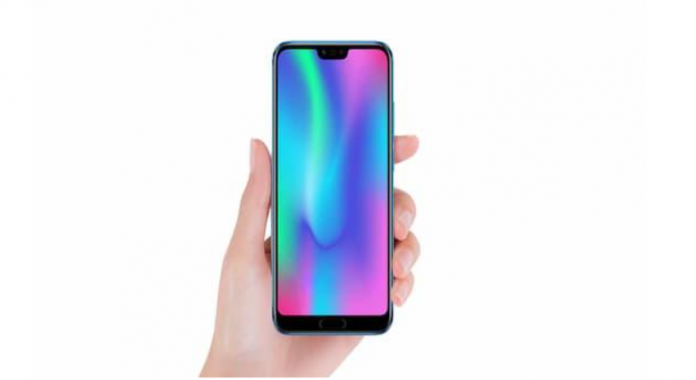 Honor 10 has been the frontrunner of the brand since two years ago. However, the demand for the device is still relatively high due to its built quality, features, and technological advantages, which I'm going to discuss later. And if you're interested in owning your very Honor 10 but have doubts because of its apparent age, then the article I have prepared for today is just for you. 
I'll specifically talk about its features and advantages over other modern devices. At the end of the review, it should help you decide whether they're still relevant today and if you should buy them. So without any further ado, let's begin…
Honor 10: Form Factor and Design
Upon closer look, you'd notice the mesmerizing Aurora glass design of the smartphone. It is also reinforced with a glossy metal frame to complement the dual-glass panel of the device. Such a form factor is highly advantageous in regards to reliability against scratching and accidental drops. With this in mind—you should no longer worry in case of accidents because it keeps the phones' internal parts intact even if they fall off the ground.
The Honor 10 comes in four color combinations—the Midnight Black, Glacier Gray, Phantom Blue, and Phantom Green. As a result, the glossy backend chassis of the smartphone provides a stunning shimmer that emits an elegant yet youthful vibe.
Honor 10: Hardware and Performance
Since Honor 10 was first released in 2018, some may have thought that high-end games are unplayable on the device. However, this isn't necessarily true. It can load high-definition games—all thanks to its HiSilicon Kirin 970 (nm) SoC chipset technology and Mali-G72 MP12 GPU. It is also equipped with an Octa-core (Cortex-A73 and Cortex-A53) processor that enables you to multiple-task as you are playing games without any lagging. 
Another notable feature of the Honor 10 is its AI cameras. The main camera offers a 24-megapixels B/W angle and 16-megapixels, f/1.8, PDAF. On the other end, the selfie camera has a 24 megapixel, f/2.0 wide (26mm) angle camera and is capable of producing 1080p quality images. Although it may not be as sophisticated as present mobile phones that have four AI cameras, it can still give you 4K quality images at 30 frames per second. 
Honor 10: Battery Life
Among the disadvantages of Honor 10 is its battery life. It is embedded with a non-removable Li-Po 3400 mAh, which is decent enough to provide you hours of online gaming (3 to 4 hours, to be exact). But it can last over 12 hours if you're only using them to browse the internet or for social media purposes
The good thing, however, is that the device is integrated with a superfast charge technology that gives you 65% battery life in just a matter of 30 minutes. 
Honor 10: Price and Availability
If the prospect of owning an Honor 10 interests you, then you have to take note that the retail price of the 64GB model is $414, while the 128GB version is $478. They are available in your nearest local distributor of Honor smartphones. Or you can visit their official website and avail of the honor 10 sale to benefit from the discounts designated depending on the region you're residing in. 
Our Verdict: Value for Money
With the smartphones' retail cost and features, you're going to get—I believe that the Honor 10 model is definitely a bang for your buck. Although the battery life is not as superior compared to other mid-range phones, it is still worth investing in if you're thinking of buying a device for gaming purposes and taking pictures.