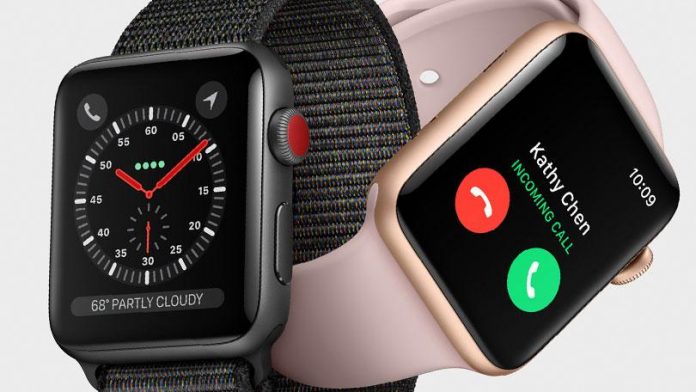 Apple has announced the third series of Apple Smartwatch or Apple Watch Series 3 in the launching of iPhone three series recently. Smartwatch is just like Smartphone for sure. The difference is that the features tend to be limited as well as it is worn of the wrist. This newest series has been rumored for a long time as it can be used for calling. More than that, it also enables the users to always connect to the internet. Previously, Apple has some efforts to add the cellular connectivity to Apple Watch 2. However, some problems are then occurred starting from the battery to network connectivity. Those difficulties don't make Apple just give up. After many series of hard work, innovations were found in this newest series. So, what are the features available in Apple Watch 3?
Apple Watch Series 3 Specifications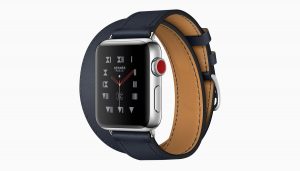 First of all, it is about the connectivity. Apple uses electronic SIM card to replace the physical SIM. This card is also known as Apple e-SIM. This card is waterproof even when it is drown in the water less than 50 minutes. The technology of waterproof SIM card means to support the Apple Watch which is waterproof as well. The cellular connectivity enables the users to directly send iMessages, open Maps, and stream the music from Apple Music and Spotify. It is available for 2G, 3G, and 4G. However, whether you are able to catch the 4G broadband or not, it is still depending on the place expected. In the right spots, you can even enjoy HSPA and LTE.
Meanwhile, in term of battery, Apple Watch Series 3 features are equipped by a new W2 chip which is really energy saver up to 50 percent. This innovation is to fix the error found in Apple Watch series 2 in which the battery becomes the main problem of bug. In the Stand-by condition, it can be long lasting up to 18 hours with mixer usage. Sure, it becomes less and less if you may use it to access apps with tendency to drop the power like music and video playback.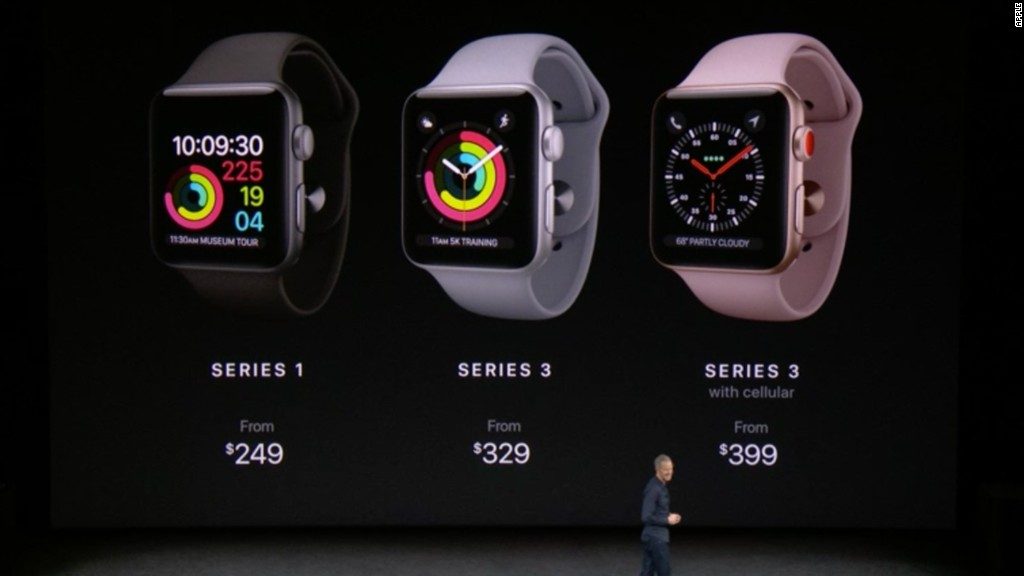 What to be upgraded the most in this series is related to the screen panel. For the process of upgrading, Apple even collaborated with a new acquisition company namely LuxVue. One of the feature added in the display is the application of micro LED. In order to apply this new feature, Apple even attempted the copyright matter. Meanwhile, the type of screen used is AMOLED capacitive touch screen with ability to display around 16 million colors. The screen is also protected by Ion-X strengthened glass along with 3D Touch display and 1000 nits.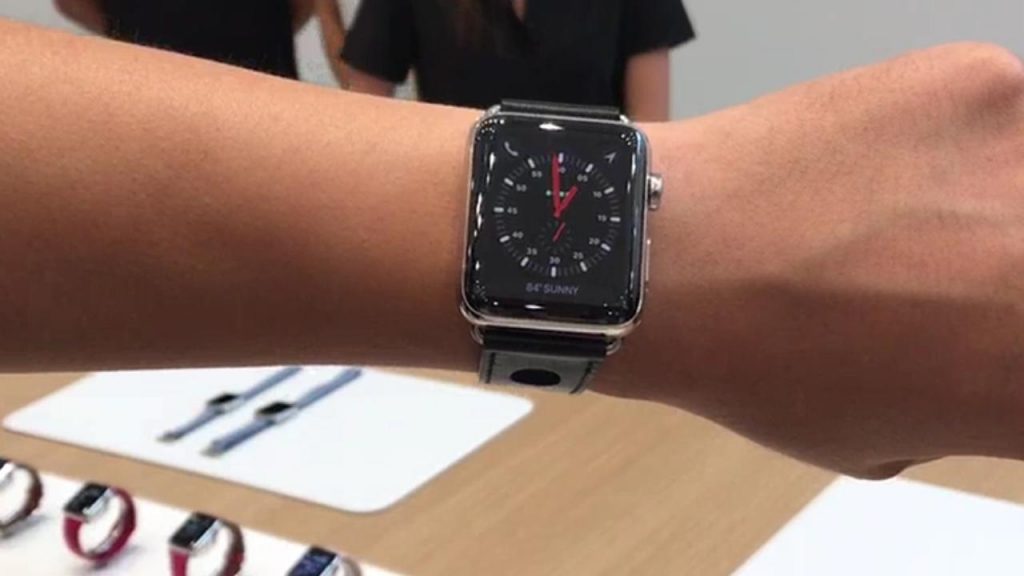 Althought this Apple Smartwatch series doesn't provide a card slot, the internal memory is available with capacity up to 16 GB. On the other hand, the RAM is around 768 MB. This is basically more than enough to install many apps. In fact, you probably don't need to put on so many apps in your Smartwatch as long as you still have a Smartphone.
Just like other gadgets, Apple Watch Series 3 is also equipped by operation system platform. For this series, the platform used is WatchOS 4.0. Then, it is supported by Apple S3 Chipset, Dual Core CPU and PowerVR GPU. Communication features are also considered as complete for a watch. There are some features that you probably can see in the Smartphone including WLAN, Bluetooth, and GPS. Unfortunately, there are features that must be needed but still not available. They are NFC, radio, and USB. Well, for the next series, Apple may add them hopefully.
Other features available in this Apple Smartwatch series are sensors, messengers, MP3 player, photo viewer, Siri natural language commands and dictation or talking more. For the sensors, it includes the accelerometer, gyro, heart rate, and barometer. Meanwhile, for messenger, you can take advantage of some services here like SMS with threaded view, Email, Push Mail, and IM.
Apple Watch Series 3 Pros and Cons
Talking about the pros, it should be numerous for sure. For a small gadget placed on your wrist, it can be used for sending and receiving message, chat, and Email. Besides, you can also enjoy music and see images directly from the watch. Other features like accelerometer, gyro, and others are also really beneficial for your daily activities.
However, this series still have some lacks indeed. One of them is related to the Lithium battery which is not removable. Besides, other important features like radio and USB are still not available as well as phone service which is only rumor.
Apple Watch Series 3: Improved but Not To Replace Your Phone
Apple Watch Series 3 was introduced with a lot of improvements particularly in performance and battery life despite few complaints with the features
Apple delivers different offers in each generation of its Watch series. The latest product, Apple Watch Series 3, comes with great updates, particularly for those who want to have a healthier lifestyle. The Series 2 is actually fitness-friendly, but you will find more great and polished features in the latest series. It comes with a new concept, namely combination between smart watch and phone. Apple also promises improve performance and longer battery life.
What Customers Mostly Love from Apple Watch Series 3
First of all, Apple does not make significant improvement in terms of hardware and design. The dimension is not exactly similar, but the earlier bands will fit just fine. However, you will find some great Apple Watch Series 3 features compared to the previous version. Here are they.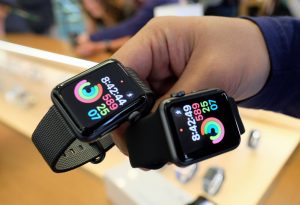 • Improved Performance; Apple Watch Series 3 reviews say that the new series comes with faster performance. You finally get a smart watch that is as fast as it should. Launching the apps requires less time, thanks to the updated S3 chipset.
• Longer Battery Life; Apple improves the battery capacity to maximize the watch's function when connected with cellular phone. The Series 2 would spend most of its time connected to an iPhone. However, the case is different with the latest series. Some reviews said that when the phone is not intensely used, the screen-on time can last up to two days before the Watch needs charging.
• New Fitness Features; Apple Watch Series 3 offers new fitness features, particularly for those who want to have high-intensity workout sessions. The fitness app runs more consistently and supports new workout types. Setting the time and calorie burn goals is easier, thus making it perfect to track your physical activities while swimming, running, or walking.
• More Useful Siri; You finally see how Siri works in this series. This is a great improvement since you cannot talk to Siri with Series 2. It uses the same natural-sounding voice as you will hear in a device that runs on iOS 11. Of course, you still need to pay attention to several aspects when talking to Siri. For instance, the screen must be on to get a faster response to a voice command. It may be great to see Siri that can listen for command in a constant way, but it will certainly consume more battery life, right?
Some Possible Contras with Apple Watch Series 3
Despite many improvements described above, there are few complaints related to Apple Watch Series 3 features. No significant improvements are seen in the display. The smart watch is still working with the small OLED screen and Ion-X glass cover. The maximum brightness is still similar, namely at 1000 nits. However, this is certainly more than enough to read apps and notifications even under the sunlight. The following are some potential complaints with the Watch: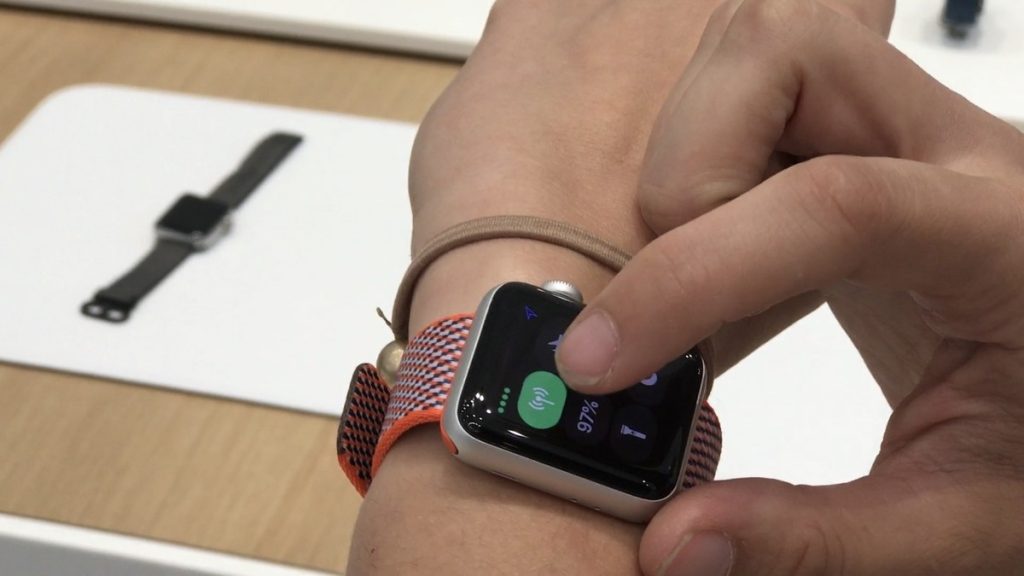 • Call Quality may vary; Apple has made great improvement in the Watch's function as a phone. The call recipient may not recognize that you are talking into a watch. However, some Apple Watch Series 3 reviews reported varied call qualities. The signal indicator may fluctuate dramatically between two to four dots at a similar place. Therefore, you may need to use a Bluetooth headset, particularly in situations where the speaker does not function optimally.
• Some Problems with Messaging; similarly, messaging service is often subject to a delay. The messages are routed through the iPhone. In other words, text messages will not get into the Watch if the iPhone is not on. Furthermore, it takes longer to receive messages through Apple's Mail app. In conclusion, you can depend merely upon the Watch to send business or urgent messages.
• More Battery Consumption on LTE; Despite improvements in the battery performance, going completely iPhone-free is still a problem, when it comes to battery life. For instance, when you use the fully charged Watch in the morning to listen to music, use GPS, and make few calls, you will see the battery running out by early afternoon, unless the Watch is connected to iPhone. So, do not use the Watch to replace your phone. Instead, it serves no more than a temporary substitute.
• Apple Music Streaming Unavailable; Apple updates the music app, thus making it look fresher and seamless. Since the Watch charges for the first time, the New Music and Favorites are automatically transferred. Moreover, moving the playlists and individual tracks is easier. However, to enjoy the music player, you need to subscribe to Apple Music. The music streaming is not available yet.
In conclusion, Apple Watch Series 3 comes with great improvement in performance. Again, even a smart watch is still a watch. It is not designed to replace a phone, instead, it can temporary substitute your phone.