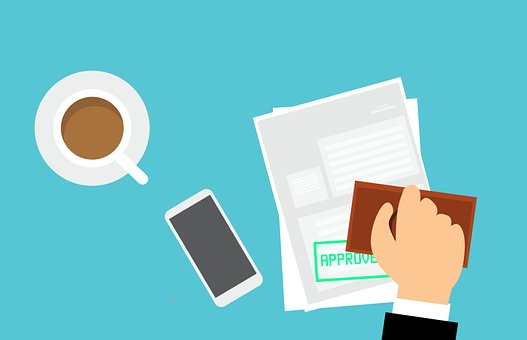 Attestation or validation of certificates/documents confirms they as well as the document holder are authentic. The idea behind certificate attestation process is to affix these certificates with authoritative signature or symbol to prove their originality as well as authenticity.
Document attestation is usually required for international employment or permanent residency purposes. If you do not get your requisite certificates attached in time, then there is a risk of losing out on good opportunities that have been offered to at the time. However, the genuine process of Document Attestation in India is long and tedious but new employers hardly ever have the time to wait for months to get their potential employees vetted. So rather than waiting for an eternity, they end up hiring someone who is immediately available for work and have their document attestation already processed.
As has been mentioned earlier, the attestation of documents is required when the person wants to work abroad or go for business or higher studies.
Types of Attestation
If you are planning to study or work abroad, then you would either need your documents apostilled or attested, depending on the country you are visiting. There are three types of attestations:
State attestation: This authentication is required before the document is passed on to MEA. In the event of an educational document, the State Education Department is required to attest it. In case of personal certificates, the corresponding state's General Administration Department would attest the document before MEA.
MEA Apostille or Attestation: MEA attestation is the final step in authenticating the documents before being passed on to the embassy or consulate. However, before MEA, the requisite attestation from the state authorities is required.
Embassy Attestation: In the end, the documents reach the respective embassy or consulate for final attestation
Self submission of certificates
The thing about getting your documents submitted and attested or apostilled is that you would have to run around a lot. However, that is not to say that cannot do it yourself. But remember that you may have to go back and forth between departments a number of times before you can reach the right person for the job. It will only make an already time-consuming process longer and more complicated.
Hire a Professional Agency
You will benefit a lot by using professional attestation and apostille service providers. You will not only get your documents attested quickly and get them hand-delivered at your doorstep, but also get them done in a proper manner.
Here are some tips you need to keep in mind when hiring a professional agency for the job.
Verify their track record: Don't entrust your important documents in the hands of an unverifiable service provider. Make sure that they have proper track record and years of experience in the business that speaks for itself. You can also look online for user reviews to know more about their work ethic, professionalism, and delivery timelines. Only work with someone who has an excellent track record and promised good service.
Assurance of prompt service: Since you are providing them with your original documents, make sure that the company agents are reliable and provide you with quick service. They should be able to handle your documents securely and get the job done within the stipulated time. An efficient agency will get all your certificates attested within a short span of time.
Tracking facility: The last thing you want after submission of documents is to wait in the dark. Your service provider should give you accurate tracking facility that will enable you to check the status of documents and how far along the attestation process they are. Knowing the status will help you stay assured that all is good.
Customer support team: Thanks to the global nature of document attestation, it is important to work with a company that offers round-the-clock support to its customers. You should be able to reach out to the customer service representative who is more than willing to answer your queries and help you through your situation.
Maintain confidentiality of your documents: The company should have a process in place that maintains the confidentiality of your sensitive documents. Your personal details as well as documents should be kept confidential.
Even though the document attestation and apostille process in India is time consuming and expensive, it is an important step if you are planning to move out of your country for a better future abroad. So don't scrunch out in choosing the right company who can do it for you while you prepare other important things for your big move.
Use the tips in this article to educate yourself about attestation so that you can take the right steps at the right time for a seamless process.
About Ashly William: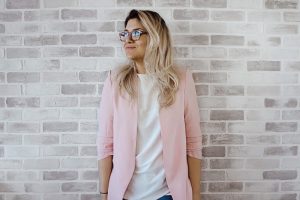 Ashly William is a freelance writer, with years of experience, creating content for varied online portals. Her content is published on many national and international publications. She love to write about business services and Technology.