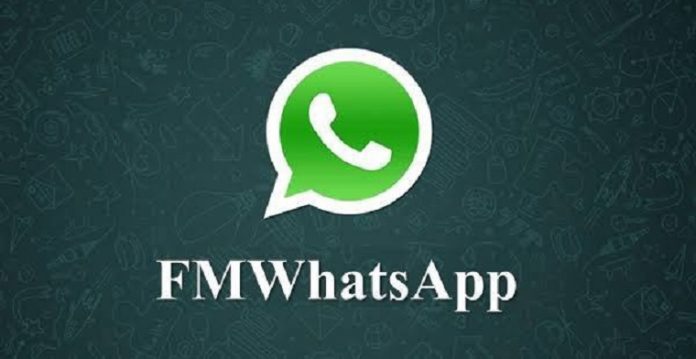 In this article we are going to go over one main questions regarding using FMWhatsapp which is why FMWhatsapp to use instead of the original WhatsApp?
For those who don't know about FMWhatsapp I am going to go brief about it so you get to know what I am talking about in this article.
What is FMWhatsapp?
FMWhatsapp is a mod of original WhatsApp it just has some more amazing features which the original WhatsApp lacks.
Now you will be asking what are these amazing features are so the list is very long this is why I am going to tell you the few of the best of them.
The most amazing feature is anti-delete message and status, which means that if someone send you a message and delete it afterward then you can still see it without installing any other application similarly if anyone delete the status; you can still see it there.
Another amazing feature is status download, many times we like someone's status but we don't talk to them anymore to get their status without asking from them is to use FMWhatsapp and you het the option to download the status on your device and you can use it letter on.
One more feature that that I liked very much is you can hide selected messages on WhatsApp on a secret vault and protect it using a different password.
The chats on that hidden vault will be completely secured and only with those who know the password of that vault can access those chats.
So now you know what FMWhatsapp is and also about its Amazing features now it's time to get back to our question which was our main focus on this article.
I hope you remember the questions if not then that was why FMWhatsapp? I am going to answer this for you as detailed as possible.
Why FMWhatsapp?
If you think that FMWhatsapp is the only modded version of WhatsApp then you are wrong there is many other modded version of WhatsApp which are all the same only there is a difference of names.
The question was why we should use some kind of modded application instead of the original one.
So the answer is if the original version was perfect then there was no need to modify, not if there is any modified version then it means the original version was not perfect.
Any application is modified to add more functions which should be included in the original version but the developers don't add them.
I have already talked about some of the features on this article and they are pretty amazing if you think they all should be included on the original version then this answers our question.
We should use FMWhatsapp because it provides more features and it is safe to use without any risk of getting hacked.
I have been using this FMWhatsapp since last 4 years and I got no problem using it. And I am still using FMWhatsapp on my device.