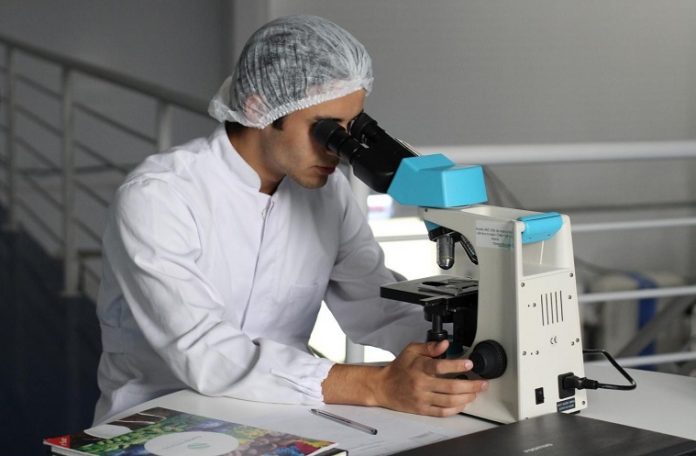 When it involves "sensitive" products, nothing suits the description more than cosmetics in several ways than one. That is why cosmetic products at any level of production, and throughout quality and safety testing must be overseen and handled by individuals with professional and proven expertise in cosmetics testing.
Many companies have little knowledge of the testing process or what the role of a testing facility is. This can make finding a reputable cosmetic testing laboratory difficult. In this article, you will find useful tips to help find the best cosmetic testing laboratories.
How to Choose a Reputable Cosmetics Testing Lab?
Most cosmetics companies find it challenging to trust when choosing a testing lab for their cosmetic products. Below are top qualities you should look out for when selecting a cosmetics testing lab:
1. Organizational Professionalism 
The best testing labs are recognized mostly for the organization of their testing process. Testing done without protocols or guidelines will yield bad mix-ups, contamination, and inaccurate test data. It is, therefore, essential that the cosmetic test lab you choose is well-organized and always prepared before testing. The focus of the lab should be mainly on the test being conducted to ensure it delivers the most detailed results.
2. Modern Scientific Knowledge 
Most cosmetic companies produce formulations, which include shampoos, lotions, creams, and the likes. However, many of these companies also create new and unique products and are entirely clueless about testing regulations. Any dangerous lab should work hand-in-hand with the cosmetics company to analyze their innovative processes and modify methods, and create scientifically reliable custom methods of testing while maintaining industry guidelines.
 3. Understanding of FDA Regulations 
A lab that is only great at testing cosmetic products, but uninformed about relevant FDA regulations like acceptable microbial levels in products or policies regarding shelf-life and stability is one to avoid. You need to go with labs that know all the rules and regulations associated with the manufacturing process, as this enables them to create cosmetic products safely without crossing the lines set by the FDA.
4. Client Focused
While understanding the role of cosmetics testing is vital, it's also crucial that every cosmetic testing lab understands the cosmetics industry and be able to help clients by recommending the most appropriate tests based on industry standards, inform them of the effect of their decisions regarding the test results and new product ideas as well as where their products are heading. A lab should have an interest in the future of the cosmetic companies it tests for.
5. Turnaround Time
For cosmetic companies, time is critical when they are at the point of marketing and selling their products and waiting to receive laboratory test results. For many testing labs, it can be a long waiting period due to limited resources, space, or staff. This is why you should consider turnaround time when choosing a cosmetics testing lab. Look out for testing labs with short or no waiting period because this will push the product faster from the lab to marketing. When time is of the utmost concern, it is best to choose a test lab that will provide interim or preliminary results throughout the process of testing.
Choose the Right Cosmetic Testing Laboratory
If you are looking for a top-quality cosmetics testing laboratory, one of the best you'll find today is Landproof. Landproof is a professional testing company that provides testing services for cosmetic enterprises, scientific research institutions, formulators, and cosmetics manufacturers. Landproof's range of cosmetic product testing services includes human efficacy and safety test, in-vitro efficacy and safety test, and sensory evaluation.
At Landproof, professionalism and excellence are watchwords. This is why their laboratory equipment and decoration meet international standards and their entire temperature and humidity real-time monitoring system, complete quality control system are state-of-the-art, and their professional technical team is always on hand to handle any situation.
The scientific staff is vastly experienced and knows the FDA rules and regulations as well as current test methods. Their organized and individualized approach guarantees the fastest and most accurate lab testing results, which translates into quick and confident market delivery of cosmetic products in any country.