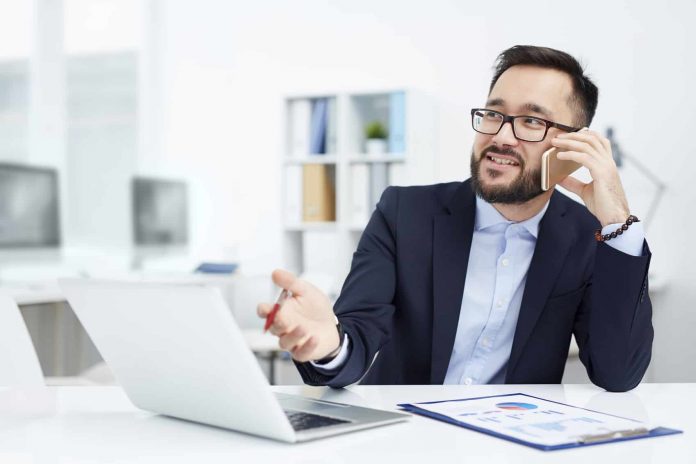 Financial businesses face unique and complex challenges, including stringent security requirements. Client demands are getting more sophisticated and technology systems are getting increasingly complicated.
But how can businesses continue to keep up with the needs of customers and the industry?
Here are 7 ways that Unified Communications systems can aid the growth of financial businesses.
Personalised client experience
Financial institutions need to find a better way to interact with customers and clients. Customers want banks and investment firms to take a more personal approach to management and planning of finances.
By using a Unified Communications system, clients are able to communicate with financial institutions and investment counsellors in a way that suits them best. Whether that be a video consultation, instant messaging, or a simple phone call.
Always available
Customer demand now dictates that financial providers are available to them whenever they need. This could be via phone, online, mobile app, text, or instant messaging. Providing a range of contact methods is attractive to customers, as it offers flexibility.
Using Unified Communications means that financial advisors are available, even when they are away from their desk. Instant messaging allows customers to communicate with their advisor in real time.
Documentation and Reporting
Within the financial sector there is heavy regulation, due to the increased risk of data theft or fraud. Institutions handle massive amounts of personal information that is worth massive amounts on the dark web.
As a result of this, The Financial Conduct Authority requires that all phone calls between customers and employees are recorded, stored and retrieved when necessary. Universal Communication's makes it easy to do this and keep track of interactions across all media.
Reduce business downtime
Unified Communications can reduce business downtime in several ways. Firstly, if a business faces a cyber-attack or weather-inflicted problem, like a flood or snow, a mobile working solution ensures there is no disruption to the business.
It is common practice right now that workers must leave the office at short notice to work from home. Having the right technology in place reduces the number of working hours lost, as files can easily be shared and accessed outside of the office.
Better in house communication
More and more people are choosing to take on freelance work following the events of the last 18 months. The financial industry is no exception to this and will need to adapt Unified Communications technology to create more ways for those who aren't in the office to communicate.
Faster decision making
Time is of the essence in the volatile finance market. Brokers need to act on change immediately or risk losing money.
The tools provided by Unified Communications allows for faster communication. Teams can communicate through instant messaging, while sharing files about investments. Representatives can be sure the information they are acting on is current, accurate and complete.
It saves money!
Unified Communications operates through a single provider so instead of paying multiple people, a business only must pay one bill a month. Although you would expect a finance business to be on top of payments, only paying one invoice a month will greatly reduce confusion and give businesses a better idea of expenditure.
As you can see, there is a need for Unified Communication systems within the finance sector, potentially aiding the growth of financial businesses.