Undoubtedly, the smartphones in your hands can shoot a video, but it would not match the quality you would get from a dedicated video camera or a camcorder. All you have to do is consider some factors before buying one.
Do you want to pursue your career as a videographer? Do you want to shoot a documentary film for a project? Are you in need of a video camera that can shoot in 4K?
If your answers to these questions is yes, then don't worry because we will always watch your back. Hence, we have put together a list of the 9 best camcorders that will be worth a shot, whether you are an amateur filmmaker or a hobbyist, these will just work perfect for you.
Panasonic HC-V770 HD Camcorder
Panasonic is one the most reliable company when it comes to the Camcorders and with its HC-V770 model, the company managed to trigger the right balance of features, hardware, design, value as well as convenience.
For its price to be at higher end, i.e. $598, it features a lot of options with the connectivity hardware that is required in the modern camcorders. All of these features can be used to capture the beautiful footages.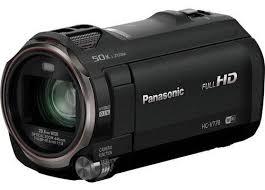 The HC-V770 has 20x optical zoom with a 4 drive lens system, The HDR (high dynamic range) video capture, Back Side Illumination (BSI) sensor that suppresses noise, and Full-HD (1080p) all comes within the package.
The Wi-Fi and NFC allows you to instantly connect to your phone, broadcast the footages in real time and control the cam from your mobile device. It also has an ample amount of creative filters and effects with high-quality sound recording.
Besteker HD Camcorder
For just $48 the Besteker offers a Chinese white-label HD camcorder that gives you an opportunity to enjoy the features of a quality camcorder. The camera has a high ratings and the reviews are also perfect.
Its specs consist of a 24MP CMOS sensor and 1080p resolution that makes an incredible footage, while the anti-shake, an internal microphone, and the 270 degree rotating LCD screen provides the perfect experience to you.
This lightweight device has a 250mAh lithium ion battery, which last for almost three hours of the continuous footage.
Sony HD Video Recording HDRCX405 Handycam
How can you expect Sony to lag behind when it comes to quality cameras and camcorders? Even before the smartphones, Sony manufactured a good bulk of low- to high-end camcorders for almost all purposes.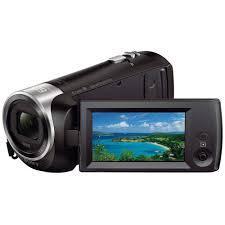 And now also among devices that offer actual value for the budget, Sony HDRCX405 is one of the best camcorder around. It is just perfect for the beginners and shoots Full HD (1920×1080) video at 60p with a 30x optical and 60x clear image (digital) zoom.
It also got a 2.7-inch clear LCD display with face detection and a 9.2 megapixel Exmor R CMOS sensor. Also, it features Sensor Steady Shot image stabilization and an intelligent auto mode. The tech is pretty basic, but it is certainly a best option for the budget/value camcorder.
Panasonic HC-WXF991K 4K Ultra HD Camcorder with Wi-Fi
The UHD/4K video is still in the phase of revolution, but it is just a matter of time. As the market infrastructure continues to proliferate and support both wired and wireless platforms, the video making devices become a bit more affordable.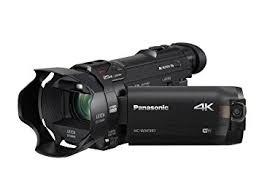 However, the Panasonic HC-WXF991K is an exception, with the price just under $900, you may use promo codes which are a simple way to get great savings on the products. This is definitely a high end camcorder. With amazing in-camera effects and editing modes this 4K Ultra HD recording, LEICA Decoma Lens 20x optical zoom range are really worth it. It also features an in-camera dolly, zoom and cropping effects, along with the Wi-Fi connectivity and a hybrid optical image stabilization, though the 4K shooting steals the show.
Bigaint Digital Camera
The Bigaint digital camera offers an extremely impressive performance with an optical viewfinder for the quick and accurate focus as well as framing that gives your videos a very professional look.
It features the 8MP CMOS sensor with 2x optical zoom and 22x that takes nice pictures and captures videos in 720p HD format. However, it is not that that crisp as the latest 4K camera, though it is priced equivalent because of its quality and an excellent choice for filming your precious memories.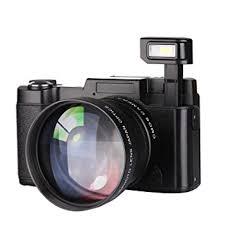 Some other features are inclusive of a rotating screen, which is perfect for the selfies and an auto mode that helps you to set up the camera and record, while you do any other task. The storage can also be expanded with an SD card and you can included two camera lenses in order to get different aperture and ISO.
Canon XA30 Professional Camcorder
Canon is a very well-known producer of quality cameras that are used by the professionals. It also produces quality Camcorders for the amateurs as well as for the professional filmmakers. The Canon XA30 is not an exception, with its smart features it is one of the best handheld digital video camera that brings the reality to your videos.
This compact and affordable device has a genuine Canon 20x High Definition Optical Zoom lens, as well as an upgraded HD CMOS Pro Image sensor that also works perfectly in low-light The image sensor is 1/2.84 inch with 2.91 Megapixels and captures around 2136 x 1362 pixels.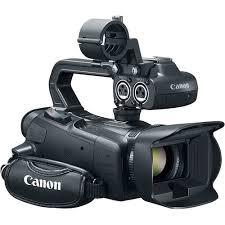 There are a lot of other features that will provoke you to be creative and indulge in filmmaking. The features are inclusive of the Wide DR Gamma and Highlight Priority that seamlessly extends the colors. It also allows you to capture video at 1200x the original speed.
Canon VIXIA HF R82
If you wish to have a digital camcorder that allows you to record your adventures, then Canon's VIXIA HF R82 is a worthy investment. Whether you filming a mountain climb or is stuck in the rafter seats or just an ounce away from a lion at a nature conservatory, the 57x optical zoom range will capture all your precious footages.
The camera features a 32.5 to 1853 telephoto range that enables you to capture a variety of footages, while the Optical Image Stabilizer ensures that the footage comes out clean. The DIGIC DV 4 Image Processor films in 1920 x 1080 HD resolution that can be shown on a bright LCD touchscreen.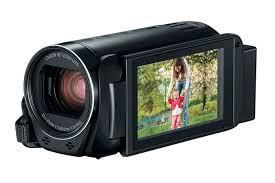 This lightweight camera has a record time of continuous 12 hours with a 32GB internal flash drive that can be complemented with more memory, using an SD card. Moreover, you can easily share your long range captures via a built-in Wi-Fi and NFC.
Hence, these were the 7 best Camcorders that will allow you to relish your memories forever. Some of these best camcorders are just perfect for the film-making enthusiast, who wants to trigger off their journey to the success.
Happy Filming 🙂