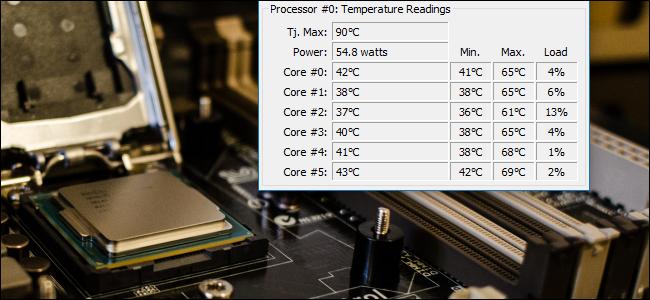 There are many things to think about if you want to keep your PC healthy. One of them is by monitoring the CPU's temperature. Traditionally, you need to shut the computer down after using it for hours. Besides, you can just simply stop your works when the device has been working too slowly. Nowadays, there is one more way to monitor the temperature; it is by installing a CPU temp monitor to manage your CPU temperature.
The processor itself actually has provided a tool to manage the temperature. Besides, there are third parties who produce similar products but with higher performances. From many products available in the market, what are the best ones? Check them out.
Intel XTU
For you the user of Intel Core Processor, Intel Extreme Tuning Utility (XTU) is the best way to examine how thermal your processor is. The product originally comes from Intel and it is mainly functioned as the overclocking tool. Sure, Intel XTU also has some other monitoring features.
How to use this tool? First of all, download the program from Intel Download Center and install it. Second, boot the app to read product information. You can also take a look at the panel placed below the main screen. More importantly, you must read the instructions for the package temperature. Check also how hard your CPU works based on the percentage of CPU Utilization. The higher the percentage, it means that the device works harder.
AMD Ryzen Master
If you are using one of the processors from AMD, you should use the temperature tool product from the same brand. The way the tool works is very similar to Intel XTU mentioned above. Sure, you need to download it first on AMD Download Center and install it.
The tool itself is mainly functioned as the tweak core clock. The temperature monitor is placed on the left side of the screen. You can see a graphic to manage the temperature of CPU from time to time. It is possible also to divide the core to know whether it is getting hotter or not. The product also lets you know the average temperature as well as the peak. This way, you will know when to stop working in order to keep your computer healthy.
HWMonitor
Are you looking for an app from the third party to monitor all types of PC? Well, HWMonitor can be a good alternative. It tells you almost all things that happen in your computer system. Sure, the CPU temperature can be one of them.
This tool is recommended for you who are not experienced enough in terms of computer maintenance. Yes, the way to use it is very simple and easy. Make sure to read the instructions first to make sure it works well. Meanwhile, the interface layout is very clean and simple. The tool's size is lightweight so that it will not burden your computer too much.
AIDA64 Extreme
AIDA64 Extreme is an analysis tool and a comprehensive benchmark system with many interesting features. One of them is to monitor CPU including the temperature. With this tool, watching the RAM performance and GPU is possible as well as detecting problems that probably happen. The layout is quite clean, simple, and intuitive. Analyzing many activity indicators is getting easier. Besides, this app also enables you to test all components with various combinations.
Real Temp
If other tools mentioned above are multifunctional, Real Temp is a little bit different. This free app is especially designed to monitor and measure the processor temperature. Besides, it can only be used for Intel Processor. Real Temp is compatible with single-core, dual-core, quad-core, i5, and i7 processors. It shows the CPU temperature in real-time. Besides, the minimum and maximum limits of the temperature can be known as well.
This app enables you to manage the alarm for a high temperature. This way, you can take action when the computer has been abnormally used. Real Temp is also a kind of portable app. You don't need to install it. You can just run it and monitor your CPU's temperature.
Rainmeter
Rainmeter is actually not a standard app to measure system performance. It is more about a free utility to modify your desktop's layout. In other words, it is functioned as a widget with many features. There are many things to display on your desktop. They are including time, date, weather, and more. Sure, the usage of CPU and RAM is also included here. This way, you can watch and monitor the CPU's temperature only from this practical widget.