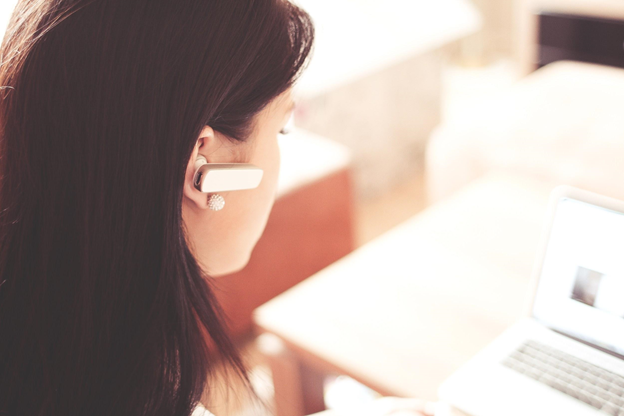 Bluetooth trackers are small devices that are attached to the items that you fear losing or misplacing by not recalling where you kept them last. They are linked with the smart app on your mobile device. They are tiny tags that are attached to your keys or inserted into the wallet so that when you lose or misplace these items, you open your smartphone app and bleep your Bluetooth tracker sound with the map showing the exact location of your item.
Bluetooth trackers are sometimes also known as Bluetooth finders or Bluetooth tags, having smart trackers with tracking tags. Be vigilant before you decide on what Bluetooth tracker is best to use. Pay attention to what technology you are being offered by the company and then make your decision based on the ease and convenience along with the remarkable uses that the Bluetooth tracker experts have to offer.
Bluetooth trackers are usually used to find keys, cars, wallets, laptops, and anything important to you. Even if the device and your phone are away from the connection range, your app on your phone will display the last location that the tracker was connected to the application map instead.
There are several ways given below, that the Bluetooth tracker can turn into a blessing for you and can save you a lot of time searching for your precious articles:
1. Never misplace your items 
How many times has it happened with you that you have lost your television remote and you are missing out on your favorite shows latest episode? Well, that is just one case, where one can only get frustrated and clench their fists to no advantage. There are times when we lose track of our belongings that are essential for example house keys or car keys, laptops, wallets, passport pouch, etc. Bluetooth trackers keep a track of your valuables by giving a signal knowing that your item is misplaced before even you do. They are compact and a small gadget but the trackers are smart enough to alert you as quick as possible.
How many times has it happened that we are on the look-out for our wallets at our own home because we cannot remember where we kept it the last time even though it was kept by ourselves? This happens often and every time we keep a promise to ourselves that we will keep a track of our belongings. With the help of a Bluetooth tracker, you can keep a track of absolutely anything that you can own. Just click on the mobile application map to track the location and voilà, you have found your items within seconds and without any stress.
2. Find your luggage in a blink
Bluetooth is available not only in tiny tags but also in the thin card form. Another advantage of having a Bluetooth tracker is that you could feel yourself blessed about is when it makes your life easier in retrieving your checked luggage at the airport in the rush of catching connecting flight and checking the luggage again for the journey beyond, Bluetooth tracker can help you retrieve your lost baggage much quicker and saves you from missing your next target-oriented task. You would also know if you're baggage has reached the destination by logging in to your mobile phone application map and checking where it was at the last your device was in its connection rage.
You can reduce your stress that you might be facing during the time of checked luggage search or finding if it has reached the designated airport. Travelling could become less miserable with the help of the Bluetooth tracker facility you would be availing.
3. Track your pets
With the hustle-bustle of your household activities and your official works, your pets are sometimes quite neglected and feel left out due to the emotional disruption or their exploring behavior they might go on a troll in your neighborhood. You need not worry about their whereabouts anymore and feel guilty. With the bliss of a Bluetooth tracker, you can get your beloved pet dog right away, knowing their location on your application map available through your smartphone device. Just attach the tracker to your dog's collar that is wrapped around its neck. It is a great way to have a piece of mind by having a Bluetooth pet tracker and never let your pet go missing.
4. Save time
We cannot count the number of times that we have missed out on several locations running late, due to the search operation of our belongings. There are times when we are getting late for our doctor's appointment and know that the doctor will not accept late arrival and would carry forward the appointment for a later date; just for the reason of your missing car keys. Saving the time is a factor that comes in with your ownership of the amazing Bluetooth tracker. You will stop feeling the anxiety of getting late due to the missing important items that you needed at that very moment. Make your life easier and save the time that you might end up spending in the search of precious items, which you cannot afford to lose.
5. Get the last connected location 
We have all faced the misery of getting our important items lost due to ignorance or theft. In the worst of circumstances, your stolen items could also go out of range and missing. You still have the chance to retrieve your precious item with the minimum hassle of knowing where it was last connected with your device when it went missing. It might be that you could have dropped your precious item somewhere on the way and realized later. You need not fret your Bluetooth tracker will help you find its last available location, making greater chances of you finding your missing item.
Conclusion
Many companies are offering Bluetooth tracker devices. You need to research and know the correct versions of this technology. No doubt you will be doing a great favor for yourself in getting such a device for your many important items at home or elsewhere. Never lose or run behind the time, in finding your misplaced or lost items and later standing with regret of your lack of vigilance. Technology is indeed bliss and each day amusing us with greater innovations and turning our life easier. You will also save the expense of replacing your lost items that you might never be able to find without such a smart device.