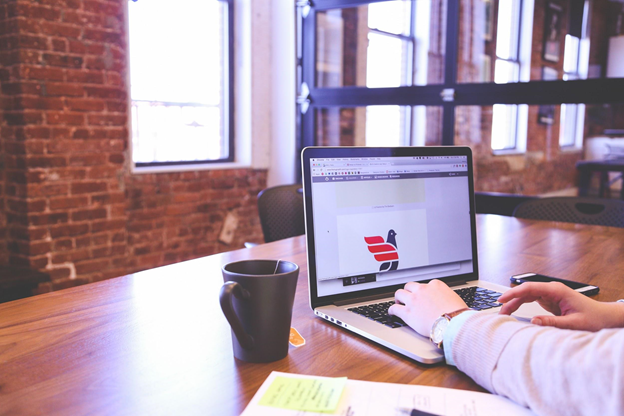 Technology has evolved greatly and has shaped our lives in unimaginable ways. Almost every component of our daily routines has now been influenced by technology. Though it may hold some cons with how it's revolutionizing the modern-day era, we must not overlook the benefits involved. Technology encourages innovation, creativity, efficiency, improved communication, and mobility. One of the greatest blessings it has brought us is the major development in the workforce and the way businesses are configured. Businesses are now able to work more effectively and compete in the international market.
Those days are long gone where 'work' meant traveling to a specific destination, getting through the traffic nuisance and working for stagnant office hours. Not only was this exhausting to many but it also tends to affect the overall work environment and business productivity. However, this is not the case always, currently; technology has not fully superseded physically working at the office but has created a slight shift in demands by employees especially with the introduction of the cloud or the cloud collective. A great deal of employees today is more concerned with and prefers non-monetary benefits over their salary. Employees demand flexible work schedules and a dynamic work environment, so much to say many prefer the convenience in working at home than at an office where physical presence is necessary and grueling. Here are some obvious reasons for how technology is reviving the 'working remotely' factor.
Effective communication
Working from home seemed almost impossible just about two decades ago. Communicating with your business partners and co-workers meant phoning everybody individually while trying to brainstorm through the rusty connection. However, now they're all an instant text message or an email away. Previously, working remotely did not ensure full job security considering the circumstances that did not contribute to being able to work from home. Businesses these days can work more productively while making the best use of their human capital. Communication is key when it comes to business, this could be quite challenging if you're working under constant pressure in a room full of people with incomprehensive guidelines. Technology has drastically revised communication standards within the workforce.
Cell phones
Employees can now instantly communicate with one another, wherever they may be, with the ease of their mobile device. Phone calls and text messaging have not only improved efficiency but also allows a company to produce at their maximum potential. Last-minute updates can now easily be liaised through and there exists lesser room for errors.
The Internet 
It would be almost absurd to mention the benefits of technology and then not include the blessing of the internet. The internet now plays a significant, crucial factor in our everyday work life. Whether they're research purposes involved, brainstorming, communicating available tasks or even video conferencing- all of this can now happen with just a few clicks on your smartphone. The possibilities are endless.
Heavy files and important data can now easily be transmitted through emails. Dropbox, and other applications without the hassle of paperwork. As of 2019, privacy controls have evolved and are now more strict and safer; therefore, confidential documents being shared online with one another are getting considerably safer. Work is put up more effectively and employees can meet deadlines with a faster internet speed involved, the use of 5G has just caused an increment in productivity and proficiency.
Documents and statements are now uploaded and downloaded faster and there are fewer connection issues that might disrupt the system. Work applications such as Slack and Trello have developed ease of conversing within an organizational structure. Adjustments to be made, deadlines being met and collaborative tasks can now be communicated with one another.
Videoconferencing
Regardless of the time and physical presence of employees and managers, structured meetings with improved communication can easily be set up anywhere with the ease of videoconferencing. Productivity is increased with reduced costs and travel time. Concerned agents can conveniently give their input without having to incur travel expenses and without wasting time. Providing video capacity for customers can create a competitive edge. Interviews can easily be conducted and given online without going through the hassle of being physically present; an employer may easily be able to evaluate a candidate's eligibility based on the recorded video call interview.
Virtual reality
The use of VR has expanded the value of communication. With VR the idea of working remotely turns into a more personal experience. A wide array of information could be put across more interactively with the help of virtual whiteboards and visual briefings. Training programs could turn out to be a fun learning experience for all with the use of effective slideshows and presentations.
Decreased costs for business
Most Businesses now prefer a remote workforce mainly due to the reduced costs for a business. This includes; fewer travel expenses to be accounted for and even the cost of premises. A significant decrease in expenses such as the above would not only result in more profit but would also give companies a competitive edge. A company with a remote workforce is a smart method and shortcut to increased productivity, efficiency, and effectiveness. Progressive companies are now investing and shifting to cloud computing. This allows employees to make use of a network of remote servers hosted on the internet.
The ability to work from home means most employees can work through flexible working hours without compromising on the quality being put-up. According to a recent study it was found that employees that work from home were 13.5% more productive compared to those working in an office environment. Urgent tasks could single-handedly be dealt with at any time and anywhere. This is a huge advantage for companies that prefer and opt for remote workforces. Last-minute updates and assignments could easily be telecommunicated and acted upon without the cost of losing time.
Conclusion
The wonders of technology never fail to revolutionize standards. With the advancement of technology progressing by the passage of time, it is quite evident as to where most of us are headed. While remotely working can be convenient, time and cost-effective there is still room for errors. One of the biggest disadvantages of technology evolving the workforce is the rise in unemployment due to internet bots replacing the labor force.
This just doesn't stop here and even though could it cause a rise in the IT industry; it could also potentially just bring about a reduction in employment opportunities. As it has always been the case, with the evolution of technology, some jobs become abundant. The cost of the modern-day era evolving could be the employment of human capital.