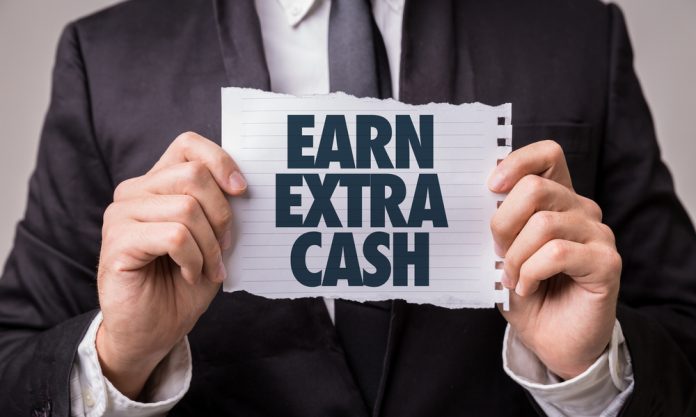 So, everybody you know seems to be making extra money online these days? This is not surprising, given the wide range of opportunities to earn a little fast cash as well as for using the internet as a substantial and main income source.
The fact is that making money online is not as difficult as you may think. of course, some of the ways can help you earn some quick money fast, but for a more consistent and substantial income, you will need to spend some time, put some effort in, and be patient and disciplined, and the money will come flowing in.
Here are 5 proven ways to earn some passive or active income online
Participate in the app economy
This is a great way to make fast active money to meet your everyday financial needs, such as paying the bills, the rent or for grocery shopping. Taking advantage of the fact that more people are relying on their smartphone apps for catering to all kinds of needs is one the fastest ways to earn that extra cash.so, why not join in and start offering deliveries, ride sharing or other services which are on demand via the multiple mobile apps available.
If you own a car, you can drive for Uber, Lyft, Didi or for whatever share riding service you have running in your area. By driving customers around, you can make a quite respectable income to cover your everyday needs.  Plus, the times of the driving orders are flexible, so you can offer your services as an Uber or other driver in your free time, to make some cash on the side.
You don't even have to own a car to make money as a Postmates delivery person. And with other apps, you can earn fast money by purchasing things online. iBotta and Ebates are apps which offer cashback rewards for certain online purchases.
If you happen to be a handy person, you can use the Task Rabbit app to find local users who need a handyman service or another similar task done, and who are ready to pay for the quick and good quality services.
With apps like Swabucks and Inbox Dollars, you can earn some cash by shopping online, surfing the web, watching TV, taking part in online surveys and customer satisfaction surveys and others.
Earn active and passive income via different existing websites and platforms
You can use one of the many existing websites which provide ways for earning both passive and active income.
On Craigslist you can offer your online or offline services, sell your unnecessary stuff, rent out a room or just about anything which other users are ready to pay for.
At the Upwork website, you can find people looking or a wide variety of services and take part in the bids for winning an open job which you are capable of completing at a reasonable price.
If you are good at graphic digital design, you can easily sell your work at the Café Press or Threadless websites.
Fiverr is another place where you can sell just about any service you can provide online.
You can earn small amounts of money by joining Amazon's Mechanical Turk and doing some HITs (human intelligence tasks).
Also, if you are a good trader, you can make substantial amounts of money from buying and selling websites at Flippa.
If you are into handcrafted stuff, why not make some money out of your hobby by offering it on Etsy or on Zazzle?
For all you photographers out there, iStockPhoto and Shutterstock are among the leading photography websites where you can present and offer your photos for sale and can become great sources of passive income if you are really good at photography.
Sell your products online
With the growing popularity of e-commerce and online shopping, maybe it is time you enter the world of internet-based retail too. Keep in mind that this will take up more time, investments as well as a number of other technicalities to get things going.
Of course, you can use Amazon to sell your products which is easier, but you will have to pay a commission for each sale you make there. If you want to make some serious profits from online sales, you should be prepared to invest in a website, a hosting account, a merchant account (such as PayPal, Stripe or others) and you will need to put effort into increasing the traffic to your website via SEO, e-mail marketing, social media and so on.
Also, be prepared to handle the details of the online retail business, including the warehousing, the deliveries, the customer care service, providing refunds, handling returns and providing the customers with an easy to use online shopping experience. You can use Shopify Ecommerce to build your storefront or relieve yourself from having to buy and store any products by providing drop-shipping services online.
E-commerce is an excellent way to make good profits online, but you may find that it is a bit too tricky and timely, especially if you have a day job.
To make money by selling products or services as part of an affiliate program, you will most probably need your own website or blog with significant traffic, or a social media page or account with many followers and friends, who will be willing to buy these products and services. You can check the various different affiliate programs to find the products or services which will best suit the preferences and needs of your audience niche and start promoting them on your blog, your social media page or via other online channels. You can make a substantial income if you find the right way to offer the right products to the right audience with affiliate sales!
If you want to make some serious passive income from the internet, you should start a blog. This is one of the most sustainable ways to make money online. Yet, it requires a lot of time, effort and consistency to build and to attract the niche audience you are aiming at reaching.
First, choose a profitable niche, then pick the most suitable domain name and start building up your content and your offers. You can make money from your blog via affiliate marketing, sponsored posts, selling ads, AdSense, or by offering paid content, e-books, training, individual course and whatever else your audience is ready to buy.
You can ask your audience what kinds of products and services they need by running an online survey on your blog so that you can get a better idea about the products and services you should offer them.
In conclusion
As you can see, just about anybody with an internet connected device can start earning money online. The fast and easy ways to do it require very little time, experience and preparation, so you can start utilizing them right away and start earning cash today. For the other methods, you may need to spend some more time, make some investments, and most of all be patient, in order to ensure a steady flow of passive income.
So, get going now and join the growing army of people using the Internet to earn extra cash or to make a living right away!