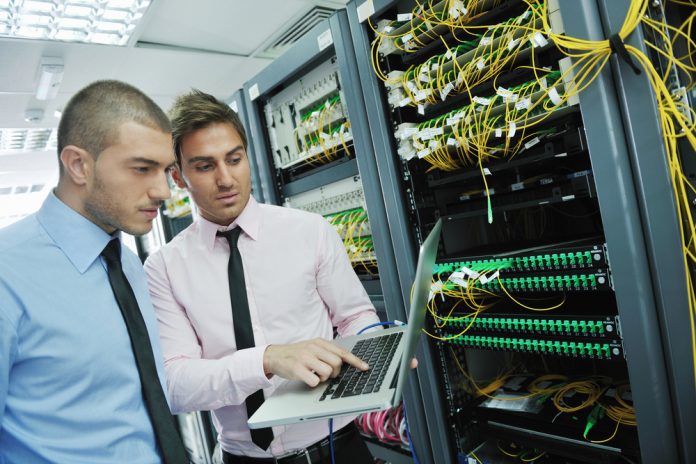 The way that companies do business is changing rapidly, and the chances are that, if you want to get ahead and remain at the top of your market sector, then you are going to need to review and reconsider how much tech has improved and supported the evolution of your venture. Even if the power of technology does not convince you in the business world, consider for a moment just how much you interact with tech on a daily basis. From checking your smartphone to send a message, touch base on social media or even check your emails, to using your fitness tracker to watch your calories or listen to music on your wireless headphones, it is vital that you accept tech if you want your business to get a decent head start.
Before investing in any tech to support your business, you will need to sit down with your colleagues and identify any current areas in your venture that are letting you down and could perform better once you have the right technology in place. From ensuring that you have the resources to support and develop a social media calendar, to providing your team with resources such as a color printer or even a camera to document events or capture new products, it is vital that you get your teams involved in any new developments for your firm, especially if these new additions affect their day-to-day position. You should also ensure that you include this expenditure as part of your overall business plan so that you know exactly how much cash you have in the bank before you start shopping around for different makes and models. Often many companies are tempted to splash out on the latest tech trends. However, you do not need to rush any decisions. Take your time and read reviews in addition to checking out what your competitors are using too. Technology changes rapidly so anything that you invest in now will soon become out of date very quickly. Identify what your company needs first and do your homework before you splash the cash so that you can help your business meet with its goals and improve business performance while keeping your colleagues happy.
Marketing tech
If you are looking to help kick-start your business, then you are going to need to ensure that you have a solid marketing plan in place to ensure that you improve your business reputation and raise the profile of your business, helping you to stand out from your competitors. Luckily you do not need a resource in the office 24/7 to run and support your marketing campaigns, as technology can now help you to manage and organize this, even during the weekends. Tools such as Hootsuite will enable you to schedule and plan your posts so that you can provide a steady flow of content to your social media platforms. In addition to this, software such as Buffer can be used across your email marketing campaigns, and Slack provides you with a quick and easy way to stay connected with your colleagues, which will help you to free up time that you normally would have to spend on planning and running projects yourself. So, get with the times and invest in marketing tech that will help your business to get up and off the ground.
Improved communication
If you feel that your venture is suffering something of a communications crisis, then investing in tech will enable you to improve this. From using software to keep your colleagues more connected, to ensuring that you have the correct hardware across your sites that your workforce requires to complete their work, if you are looking to combat any discontent then investing in new technology could help you to combat this. Often many firms worry about how they will fund new tech but worry not as companies such as Bonsai Finance can assist you in procuring a business loan; you can learn more here. So stop with the excuses and start investing in your communications channels, ensuring that you have a uniform and content workforce that is working together to help your business reach its goals.
Up your profits and performance
Making a few small changes to your current tech will enable you to up your business output and performance also. There is even technology that can help your venture complete basic tasks that it needs to keep running smoothly, such as generating pay stubs or completing tax returns quickly. Once you have the right technology in place and have improved your current operating systems, then you will be surprised by the output and improved performance from your own firm. So if you are still hesitating about investing in tech for your firm, then think again, as the initial costs will soon be rewarded with improved results for your business.
For many businesses, choosing the right time to invest in technology can be a daunting and difficult task, in particular, if you feel that your company is already running smoothly. However, you should ensure that improvements to your tech are included in your current business plan and involve all of your business departments to identify any areas that could use technology to help them boost their daily performance. First, you will need to review your marketing tech and consider which software that you can use to help support any campaigns that you are looking to run. The latest technology is also ideal if you are looking to improve your business communications, not just on an internal level but also regarding your external campaigns on social media. Once you have invested in your tech, you are sure to notice an improvement in the overall mindset of your colleagues and even your business performance. So, do take the time to run training and get your entire workforce up to speed and understanding how to use your new tech additions. Now your business will have the kick-start that it needs to stay ahead in your market, keeping you ahead of the competition.