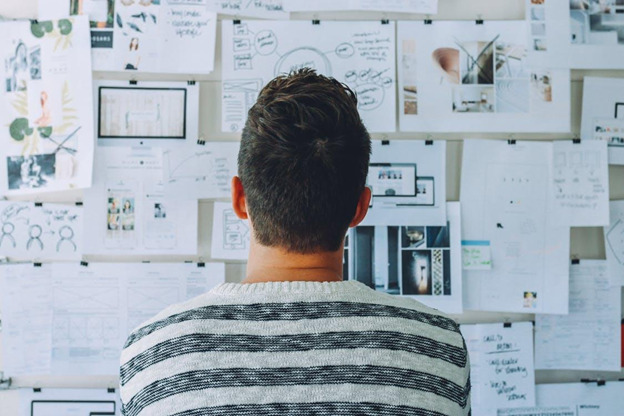 If you are looking to start a new business and have a ton of new business ideas, you need to take a break and reevaluate them. The internet is filled with so many different business ideas in various genres and niches. Unfortunately, ideas are worthless without effective execution. If you are looking to transform an idea into a successful business, you'll have to carry out a few more steps.
You need to spend time to critically evaluate your idea before you end spending your valuable money and other important resources in it. So, how do you make sure that your business idea is worthwhile or not? This guide will help you to develop a solid business idea in four simple steps.
#1 Create a Product That Addresses a problem
The initial step in creating a solid business plan is to come up with an absolutely unique product or a service that addresses a very common problem. Many successful entrepreneurs will tell you to think of every single problem in your niche or market of operation as a possible business opportunity.
Your business idea has a lot more chance to survive the long run, if your idea actually solves a problem for the end user.
#2 Conduct Proper Market Research
The next very important step in finding out if your business idea is solid or not is to conduct a proper, well thought out market research. Your idea might look extremely solid on paper but your decision making is subject to various biases and unless you do a proper market research to understand whether the market is ready for your product or service, you will never know for sure. Look for similar products or services in your market and the toughness of your competition. Will you be able to compete with them effectively? Answering these basic questions right from the beginning will help you to determine if your business idea is viable in the long run.
#3 Check the Required Investment and Your Current Financial Position
Once you have determined that there is genuine interest in the market for your product or service, now you can go ahead and calculate the actual costs of implementing your business idea. Estimating the required investment that the idea needs is crucial as these estimates will will help you alot in determining whether you can take care of this business alone.
Take the time and effort to evaluate your current financial position and the amount of investment you can put into the business without taking too much risk. If you are not able to raise the total required investment on your own, then you will have to look out for investors or other partners who will be able to help you out with the capital.
#4 Developing a Growth Strategy
When your business idea involves attracting other investors or third party partners, then you must have a detailed road map ready as to show how you will get the idea off the ground. How do you make sure that your business grows from the initial ideation stage to net revenue profits? You need to have a detailed growth strategy in place, this will help you to convince investors or partners to invest on your idea.
Also include a proper exit strategy, in case your idea flops. No idea is fool proof and thus thinking ahead can save the heads of a lot of people. Investors love businesses that have a contingency plan built right into them.
Conclusion
A good number of startups flop in the first three years of running mainly due to the fact that they are poorly planned and run. Your idea will either win or flop based on the amount of research and time you are ready to invest in it before the execution begins.
I hope this article was useful for you to learn about creating a solid business idea for your next business. If you have any doubts with regards to this, let us know through the comments and we will be glad to help you out. If you have any suggestions regarding how we can improve the article, let us know them through the comments as well for us to improve.