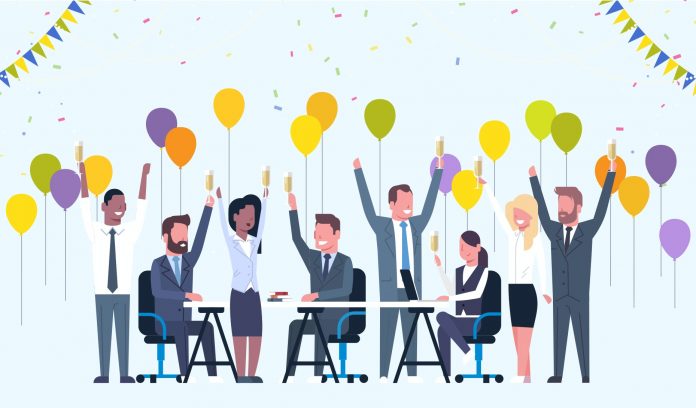 Industrial Companies hold a significant role in modern era business. They are the frontline of the manufacturing industry, where many companies need a ready-to-use part to produce consumable and usable products. The industrial company provides what those manufacturing companies need to operate.
Thanks to its nature, many people think that the company in this industry seems stiff and rough. They only work behind the curtain. However, the truth is quite the opposite. Many companies that produce the parts for manufacturing companies started to use social media platforms to advertise and get connected with people. Here, we have some examples of industrial type companies that are good at social media usage.
General Electric (GE)
This company was founded in 1892. Since then, it has become one of the pivot players in the manufacturing industry. GE produces various products, from lighting to power transmission. Moreover, they always keep evolving over the years and getting better.
Then, to adapt to today's market, GE also started to enter the social media marketing world. One of the most popular social media they have is their Instagram. GE always posts a high-quality photo of the parts they sell. It was taken by a professional, so you can see how beautiful and artistic it is.
Best of all, for every post they upload on their Instagram account, GE also provides a detailed explanation about the technology they use in that product. It doesn't only promote the product. But they also educate many people who want to know more about this company's product.
The Dow Chemical Company
This company is well-known for its product diversity. They produce various products from transportation products to agriculture. In short, The Dow Chemical Company has a significant role in various products that we use every day. So, how about its social media activity?
Dow uses LinkedIn to promote their brand and business. However, one of the differences we can find on their account is the way they approach the people. Unlike most Industrial Companies that focus on the product or technology they use; Dow uses people to approach other people.
Therefore, if there is some event in their company or the campaign for their product, they always use a human representative to promote and inform it. Therefore, the social marketing from this company feels more humane and closer to its customer.
ArcelorMittal
If you are talking about the steel and mining industry, you can't leave ArcelorMittal from your discussion. This company is one of the biggest and leading companies in this industry. It produces various materials for many manufacturing industries, such as airplanes, cars, infrastructure, household appliances, construction, and many more. We can even say that any company that uses steel as the manufacturing material, ArcelorMittal will be there for them.
As for social media marketing, ArcelorMittal uses many of them. But, from our point of view, the most standout social media they use is Twitter. They always post unique facts and applications of the material they manufacture.
Moreover, you also can find anything about steel in their Twitter timeline. They often retweet tweets from various third-party steel companies. Lately, they also use their Twitter to promote another field they enter. They try to use their waste as an ingredient to create fertilizer for agriculture.
Direct Energy
Direct Energy provides the energy product for North America. It provides HVAC, plumbing, electrical maintenance, and other services. This company is one of the leaders in this market and has a big customer base. The nature of this company's service is providing comfort for their customers. Therefore, they also use social media to get connected with their customers.
Direct Energy uses Twitter as one of the tools to communicate with its customers. They even use this social media to provide a place where customers can ask and even complain. Then, their representative will address the customer issue and provide its solution. It is a new way to use social media, especially among many industrial companies. And, that makes them become one of the popular companies in social media.
Conclusion
Social media marketing is not only the tool for promoting the product that those Industrial Companies sell. However, many of them also use it to communicate and appreciate their customers. They know and understand how their product affects their customer's life.
Social media marketing also shows that Industrial Companies also adopt the modern consumer-producer relationship. Now, the relationship between a company and its customer is always in two directions. Therefore, social media is a perfect platform where they can use this system.