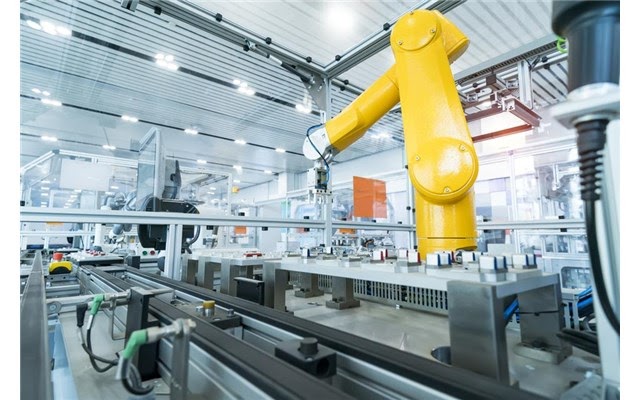 Manufacturing companies have a task to process raw materials into ready-to-use goods. Without their existence, we wouldn't be able to use various tools and products that we use a lot every day. So, it is not wrong for us to learn more about these companies. For that reason, we have already made a List of Manufacturing Companies below. To make it more interesting, all companies in this list are known as the companies with the highest revenue in the world. Let's start!
Volkswagen Group
This company has been around for years. It was founded in 1937, and became one of the leaders in the automotive industry. The Beetle is one of their popular and commercially successful products that is still around today. However, this company is not only manufacturing cars. They also make motorcycles, an engine for the vehicle, as well as turbomachinery.
This company has more than 150 branches all around the world. Some of the popular brands that came from this company group are Audi, Lamborghini, Porsche, Bugatti, Bentley, and many more. As for its total revenue, by 2019, this company has successfully made $282,760 billion, placing it in the first place of the company with the highest total revenue.
Toyota Motor Corporation
Toyota is also one of the manufacturing companies that have high total revenue, which places the tenth rank of all companies by its revenue. One of the best achievements that Toyota Motor Corporation ever gets is when they were producing more than 10 million vehicles a year. That number was firstly reached in 2012, and this company kept producing that number since then.
Moreover, this company is also one of the leaders of the hybrid electric vehicles sellers in the global market. Their effort to market this kind of vehicle also creates a trend that other car manufacturers follow. Their hybrid vehicle covers all types of vehicles, from SUVs, family cars, to luxury vehicles.
Other than cars and such, Toyota also produces other types of vehicles, such as boats and buses. They are also involved in various motorsport events and competitions as the main sponsor. Furthermore, they also enter various fields that have no relation with automotive, such as aerospace, robotics, sewing machine technology, agricultural biotechnology and more. This company has total revenue of $275,288 billion.
Apple
Everyone must know this company. It is famous for its premium class Smartphone and other mobile gadgets. Apple also has released various new features and breakthroughs that, shortly after its release, become the trend in the world of mobile and gadget technology. Because of its high-quality product and best service, it is not surprising, if we heard Apple become the most valuable brand in the world.
How about its position in our List of Manufacturing Companies? We put it in the third position based on its revenue compared to other manufacturing companies. Its total revenue is $260,174 billion. However, if you see it from the technology company category, Apple is in first position. This company is the technology company with the largest revenue.
Samsung Electronics
Following Apple, we have another electronic company here. Yes, Samsung has been known for its high-quality mobile phone and other electronic devices. This South Korean-based company produces all kinds of electronic products and parts. They have TV series. This company also makes LCD and LED panels for various gadgets. They also produce semiconductors, hard drives, cameras, and many more. You can say any electronic product category here. And, you will find the Samsung brand in it.
Placing at the fourth position of our list, Samsung Electronics gets $197,705 billion in revenue in 2019. That solidifies its position as one of the leaders in the mobile and electronic market. Moreover, they also are known as the largest manufacturer of consumer electronics in the world by their total revenue.
Daimler AG
Last but not least, we have an automotive corporation from Germany. Daimler AG was founded in 1926. They produce various products, including Mercedes-Benz, Mitsubishi Fuso, and others. They are one of the big players in the car and truck manufacturers market. As for its total revenue, this company makes around $193,346 billion.
Conclusion
As you can see, many of those companies create products that you need for everyday life. Their product helps you to do your daily activity much easier. Moreover, they are the example of how a company can reach the highest level in its field by making such high total revenue. And, that is all about the List of Manufacturing Companies.