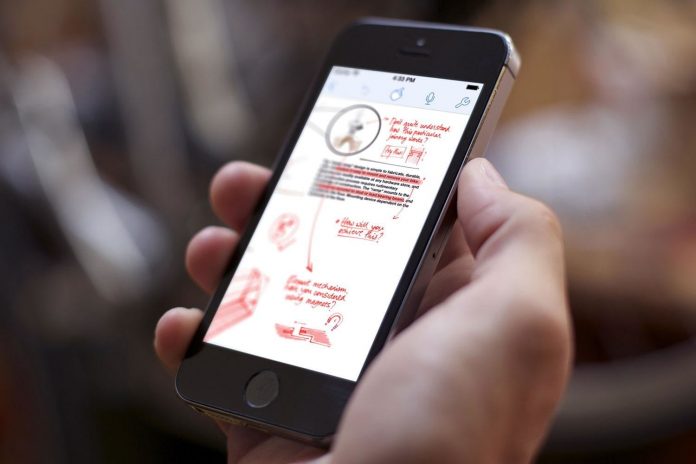 Technology has made life simple in diverse ways.  Apart from making the process of finding online essay help easy, a myriad of apps that aid learning is also available. There are apps for learning math, which makes learning the subject a bit more engaging and simple. These apps are a good option for students struggling to understand mathematics and will help to improve their grade. So, if you want to grow your math skills, these are the apps to consider.
Maths Everywhere
This app is developed specially to help students and other interested persons to improve their numerical skills in no time. It runs on Android and iOS devices, and it's also absolutely free on both machines. The app can help you improve your knowledge and application of math as it comes with features that make learning the subject a breeze.
Maths Everywhere is developed in conjunction with Maths4Us. And it's a project designed to let students recognize not just the importance of mathematics, but how simple the subject can be. It has three main sections which is the; Everyday Tools, How to Work it Out, and Have a Go. Each of them is designed to help users learn in an organized manner.
As the name implies, the first section which is the Everyday Tool consists of several features that help in tackling everyday math problems. They include conversion from one currency to another, splitting bills in a restaurant and other real-world situations where proper understanding and application of math is crucial.
Unlike the Everyday Tool, the 'How to Work it Out' section teaches you different things like long divisions, including conversion of fractions to decimals. But one impressive thing about this section is not the topic it covers, but the video tutorial that makes learning engaging. And lastly, there is 'Have a Go' section which consist of questions designed to help you evaluate yourself.
Fit Brain Trainer
The Fit Brain Trainer does not only focus on helping people improve their knowledge of math. The app will help you improve on your memory, focus and even virtual-spatial skills which are critical for you to be successful in your studies.
This app is pretty different from the Everyday Maths app. Here, you will not be directly solving mathematical problems. But it would help you improve your maths skills in some ways. It will help you think sharper, faster and increase your self-confidence. Of course, these are some of the things great mathematicians are known to possess.
According to a writemypaper professional, the different brain training exercises on this app, coupled with their stunning graphics and quality sound makes learning more engaging. But one drawback is that the app is not free to use. You need to subscribe to gain access to the complete feature of the app.
GetTheMath
If you are searching for a unique tool that would enable you to develop your knowledge in algebra, check out the GetTheMath. It is designed to help middle and high school students improve on their algebraic thinking ability for tackling real-world challenges.
Math is vital in our everyday life. So, everyone needs to develop their math skill, whether you are a student or not. However, with tools like the GetTheMath, you won't have any problem learning the subject. It relates algebra to real-world situations and help students find out themselves the importance of math through various topics such as Math in Fashion, Math in Music and more.
The GetTheMath tool has videos, various exercises and offers several ways students can learn and improve their knowledge in math. So, if you need a special tool to help improve your understanding of algebra, get this one.
CK-12
The CK-12 is a free and well-designed app that comes with everything you need to improve your math skills. The app makes the math learning process easy and can tackle more complex mathematical problems like trigonometry, algebra and even geometry. But make no mistake, it is not like the Everyday Maths app that addresses day to day problems.
One unique thing about the CK-12 app is that it doesn't just address math problems alone. You can get help for other subject areas like biology, chemistry and even physics. Plus you can access the tool on any device or visit the official website of the app to have access.
The developers of this app are also making it more interesting and attractive to use. Unlike most math apps, the CK-12 receives constant updates so that users can have fresh challenges and improve their knowledge.
Conclusion
Math is a subject everyone should know for easy application. Even business people and traders need to know the simple addition, subtraction and division to be successful in business. But then, we find that many students do not show much interest in learning or developing their math skills. Most of them complain that maths is too tricky and tiresome.The thing is an easy way to make math learning simple is to make it fun and interesting. That's why the use of math app comes into play. However, the math app on this list will help students learn and improve their math skills in no time.