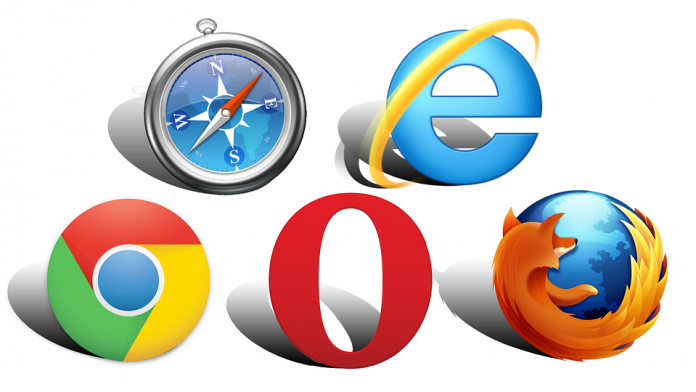 Browsers typically come with their own unique features tightly integrated into themselves. However, browser plugins offer an ability to enhance the experience altogether. Whether it's through adding a special feature, enhancing performance, or enhancing security, they can be very useful. In this article, we will discuss some of the main advantages of browser plugins.
Improved Web Browsing Experience
One of the most significant advantages of plugins is the fact that they can inherently improve the overall web browsing experience. One of the best ways it can do this is by effectively blocking advertising pop ups. This is significant because web browser popups can contain malware and it can significantly slow down your browsing experience. By effectively installing a browser plugin to block them, it is going to make surfing the web much faster and safer for whatever hardware you are using. This alone is reason enough to install ad blocking browser plugins for whatever browser you are using. Some web browsers even come with their own ad blocking features installed which shows how essential it is to a well-optimized experience.
Better Customization
Another significant advantage that can come from plugins that you can install on your browser would be the ability to customize your experience. There are plugins that can do everything from editing the CS file of your browser offering unlimited theme options and more. You can even find plugins that will alter the experience by helping you alter the overall look. For intake, you can find plugins that will move the tab from the top to the side offering you a much easier ability to navigate as you open multiple tabs. These kinds of customization options are endless and you will find them available on any browser that has third party plugin support.
Better Security While Browsing
Another significant advantage that you are going to be able to get through the use of browser plugins from The Path Network. would be the ability to achieve enhanced security. While browsers are typically going to do a good job of offering you a secure browsing experience by themselves, plugins can really enhance the security that you have while browsing. For instance, there are popup blocking plugins that can help you minimize the risk of malware as noted above. Along with this, you can install various plugins that will help you identify phishing scams by telling you whether or not the site has an authentic SSL certificate. While web browsers nowadays will do this native, this support was originally only available through third-party plugins. Along with this, you will be able to install a variety of other security-focused plugins that can improve the overall security of your browsing experience.
Optimized Browsing
Another significant advantage that you are going to be able to enjoy the use of plugins for your browser would be the ability to have a much more optimized browsing experience. You will be able to improve the optimization of your experience with the use of different plugins. These plugins will be designed to help fix browser caching issues that you might be faced with.
Change The Way We Work
Another advantage that comes with the use of various browser plugins is the ability to change the way that we work. There are different things that you can install that will change the way you work from implementing time restrictions to minimize the amount of time you spend on social media to extensions that are going to allow you to fix grammar mistakes. You will also be able to install plugins that have the ability to auto-fill passwords from a secure password manager database to make signing into websites much more secure.
Productivity Focused
Another big advantage that can come with plugins is the ability to improve your productivity levels. There are all kinds of plugins that you will find available for your browser of choice that can enhance various things to improve your productivity whether its a Photoshop centered plugin to help you easily sort through filters or plugins that will allow you to play various multimedia files directly through your browser.
Free
A majority of plugins that you will find available for your browser of choice are going to be free. Unlike paid software and other apps that you might be spending money on, browser plugins are usually going to be both open source and free. Because of this, you can add significant functionality to your browser without having to spend extra money like you would with a traditional desktop application or mobile application.
Mobile
Another big advantage of some plugins is the ability to use them on both desktop and mobile. While some browsers are falling behind in this regard, some browsers are making it a standard to have seamless plugins that can work just as well on mobile as they do on desktops.
Lightweight
Unlike installing desktop software and other types of applications, you are not going to have something taxing your system resources as much as browser plugins. This makes them much more lightweight and easy to run for even the most budget systems.
Overall, there are so many different things that you can get with plugins for your browsers. Depending on what browser you use on a regular basis, you should be able to find all kinds of different and useful plugins that can enhance your experience. Browsers like Chrome and Firefox offer the most third-party plugin options. Whereas, a newer browser like Edge is far behind in terms of third party support. However, you should be able to find various plugins for each browser that can enhance your productivity, improve the overall look, improve security, and more. You should look for browser plugins that are deemed essential for your workflow and start from there. It's not recommended to have too many plugins installed at once because it can end up slowing down your browsing experience, but having the right plugins installed should improve it dramatically.