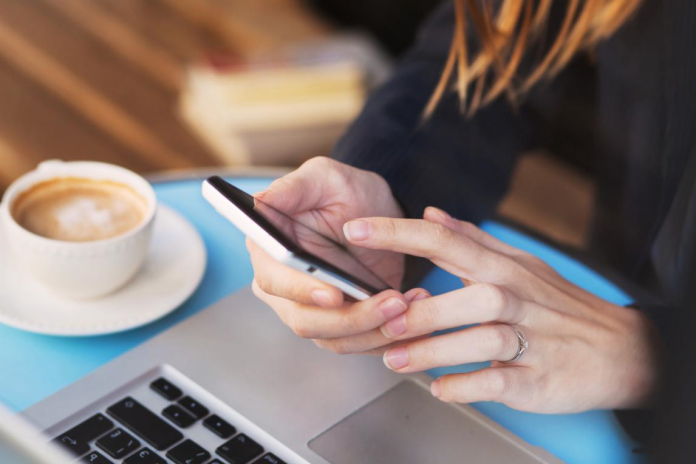 Did you know that Americans touch their smartphones 2,617 times a day? Some studies have shown that they are addictive and have been programmed to make us keep coming back for more.
But some apps fall by-the-wayside whilst others have transformed our lives in ways we couldn't even have dreamed of 10 years ago.
So what makes us become so attached to the top selling apps? 
Apps That Give Us What We Want
The best type of apps are the ones that have a very simple structure, cater to our needs and allow us to get what we want in the shortest time possible. 
Netflix 
A good example is Netflix, currently the second top free app on the Apple Store. It has thousands of films and television shows from around the world and has a huge market share for this reason. Whilst this is amazing, it can mean we are overwhelmed with choice and can spend hours flicking through for what to watch.
This can be a frustrating process so Netflix hash carefully designed a visual interface with auto-playing trailers and suggestions as to what to watch next. Shows that we are already half way through watching are also displayed so we can get right back into them.
It is only as we scroll further down that we can see the different categories, which are themselves based in descending order on the categories Netflix knows we enjoy most. 
The other useful thing about Netflix is you don't have to download every film if you don't want to, you can stream them over the internet. It's like having a film library of thousands in the cloud. 
In fact, many businesses now use the cloud rather than physical hard drives. You can read more here.
It is no surprise then that Netflix earnings or revenue for the first quarter of 2019 were in excess of $4.5 billion.
Amazon 
Shopping has never been easier than with Amazon, an app selling stuff. You can search for whatever you want from the palm of your hand and then order it with one click using their 'one-click' delivery option.
This is a very handy function where the app remembers your credit card details and preferred delivery address so that you don't have to fiddle around in your wallet looking for your card details whilst on the go. 
What is also good about Amazon is that, like Netflix, it uses contextual advertising to ensure that you are always offered goods you might want to buy. You can also browse previous purchases if you struggle to keep track of what you spend money on. 
Top Selling Apps That Make Our Lives Easier
But whilst apps that can get us what we want are popular because they help us fulfill our desires, apps that save us time and make our lives easier are also growing in popularity. 
Mobile app development companies spend thousands of hours and millions of dollars thinking up new ways that apps can simplify our lives. 
Airline Check-in Apps
Everybody hates joining the back of a really long line and it can be even more stressful when you know your airline is 5 minutes away from closing the check-in desk. 
Most airlines have their own app now that lets you check-in 24 hours before your flight is due to depart. You can input your passport details into the app and choose your seat, avoiding any need to queue up at the desk. 
If you are not dropping off any checked luggage this means you can often head straight to security and immigration. 
Such apps can also help you keep check of your flights, notifying you when the boarding gate has opened and if there are any delays. For many passengers, this means they can spend more time in a restaurant or coffee shop and less time on the plastic chairs by the gate. 
Apps That Get Us from A to B 
Perhaps the most useful function an app has had in the past few years is to get us from one place to another in relative ease and for an affordable price.
Uber, Lyft and Grab in Asia are all easy to use. With just a few taps of your phone and can be connected to a driver. With their GPS data programmed into the app, you can see exactly where they are and how long they are going to be.
The apps also give you a very clear choice about what vehicle you would like to take to get you from A to B, ranging from luxury premium cars with leather seats, to taxis all the way down to motorbikes. 
But the apps can often reward you, giving you free rides and discounted fares. The app also sees you able to order food straight to your door through services like Uber Eat and Grab Food. 
Apps That Help Us Budget
What can make someone come back to an app over and over again is a handy ability to arrange their life from the comfort of a phone. And the biggest way we organize our lives is through money.
Traditional banking apps can go some way to helping us but digital banks are finding new ways of helping ourselves save money.
With a breakdown of what you spend each money on and the ability to automatically round up and save the change, apps like Monzo and Revolut provide useful tools so that people want to bank with them.  
Apps That Make Millions Are Easy To Use
Some of the apps that top the App Store or Google Play store today can complete amazingly complicated tasks but what makes these top selling apps is that despite this they are incredibly user-friendly. 
Their interfaces are usually colorful and you can achieve any task in just a few short buttons. 
Do you have an idea for an app? Be sure to check out our article on how to bring it to life.