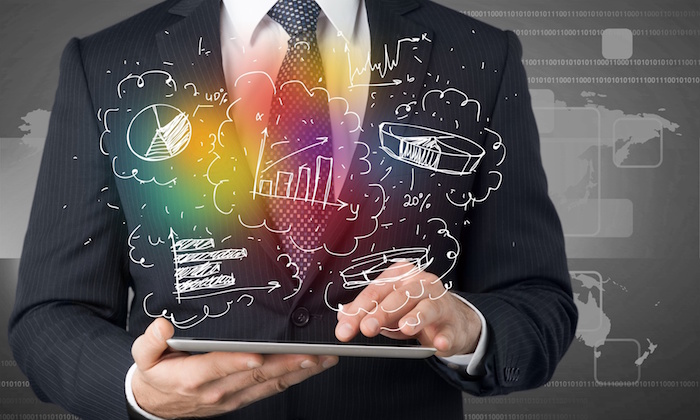 If you are an entrepreneur then you must understand the importance of marketing. In order to survive in today's competitive world, we must have a strong marketing strategy and also a fast medium to deliver information and offer to customers. A right marketing strategy and skill will attract more potential and actual customer to your business. Marketing helps you to tell about customer choice and preference. A good marketing strategy drives more profits to your business. Today we will discuss about the top online marketing tool for a business.


Buffer helps to update new posts on social media. you can schedule your post for later and it will atomically post them on scheduled time. The best thing is that you can post to all social media network at the same time. So it's a fast way to deliver information, promotion and offers to potential customers. You can post and share images and videos.
Buffer allows you to connect a profile from each network whether it's Facebook, twitter, Instagram etc. you can schedule 10 posts for each network.


MailChimp is an email marketing technology. MailChimp helps you to send targeted emails and Facebook ad campaigns. It can easily send back in stock messages to customers, those who have requested for it. Mailchimp is powerful automated software to reach buyers. It assures that your emails get to the right person. Mailchimp offers strong Facebook ad campaigns, where you can sell your products easily. It has a suite of mobile apps, and with the help of these apps you can easily check reports, add notes to a contract.


Hubspot is well known name in the field of online marketing or digital marketing. It can increase traffic on your website, make your online store users friendly and easily convert leads. Hubspot marketing tool enables you to create, automate, measure and optimize all of your online marketing needs. It helps to boost sales with less effort. It speeds up your sales and increases the productivity. It has more than 21000 customers in more than 90 countries.


Trello helps you to manage your projects and enables you to stay on the same page as your team. It saves the time we use for planning and implementing the planning to an organization. With the help of trello, you can share a blog post with your team before publishing them. Here, the team has a chance to express their view regarding the post. Trello enables you to share your marketing strategies with other people. It's a best tool for collaboration and performing marketing tasks.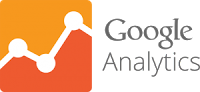 Google has something for everyone. Google Analytics is a tool that represents the traffic generate on your site. If you are trying to promote your business over social media than you can see, what kind of traffic you will generate from the different network. You can also check the real-time status of the visitor on our website.

HotJar is a website optimization tool. It can show you that exactly what the visitors on your site are doing. It's easy way to understand the visitors on your web and mobile site. It recognizes visitor's action on your site via recordings, conversion funnes. Form analysis, feedback and surveys.


It produces the report to measure the performance of online marketing. It can produce marketing report on twitter follower, twitter customer service analysis, Facebook fan page, Facebook content analysis, instagram user report and traffic source reports. Many of the repost are produced for free yet some of them will likely to ask for some money in exchange of these reports.


Due helps you to track time spent on various marketing projects whether it's budgeting, invoicing and payments. It has an inbuilt time tracking app to review the time you spend on marketing projects.


It's a completely free tool. It used to determine the topic and questions surrounding the primary keywords. As we try to answer the question, the same time google to find out which website have the best information regarding the question. Google rank your website on the basis of keywords used in it. It also converts more visitors to your site.


Social media platform plays a great role in the success of any company. Hootsuite manages all your social media requirements in one place. Hootsuite supports a real time analytics and let you spot trends. It works towards increasing the brand's reputation by tracking messages on social media. It allows you to connect with Facebook, twitter, google plus and LinkedIn.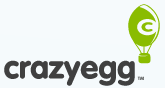 The CrazyEgg helps you know as what is working for your website and what's not working. It can make changes to in your website and generate improved results. It very easy to use the tool. The Crazy egg has some great feature that can judge what visitors do when they visit your website. It uses heat maps and mouse recordings, analysis and reporting and lastly research and feedback.


Buzzsumo analysis performance of your content for any topic or competitor. It shows performance of contents. You can filter and check how these keyword or topics are performing. You can check there performance over difference interval of time like from 24 hours, past week , past month, past 6 months, past year and all the time.


GetResponse is a complete online marketing solution for promoting your business. It creates and delivers persuasive email that looks quite good on any device. It can also publish high-converting squeeze, video and promo pages. It has various landing page temples to choose from and responsive design.


There are lots of websites who are using Hellobar. Hello bar is very easy to operate. You just need to enter your website URL and rest it will do itself. Some of its features are email collection, sliders, Popup, top and bottom bars.