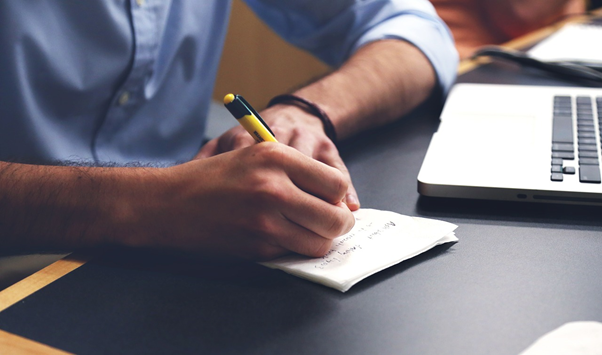 Knowing your readability score is high if your writing is going to be easily understood by most of the audience or not. Proficient writing needs good communication ideas so that reader will quickly get the idea in his mind. Great writing feels effortless to read.
Now there is a goal to the writer that how he conveys his idea to the reader. If you want your reader to understand easily you have some great writing skills to guide them through your stories and ideas.
There are several techniques through which you can focus on dramatically increase your writing skills and invest in your writing life.
WHY IS READABILITY IMPORTANT?
Having a clever idea is not enough to write a book. You must be able to convey or communicate with the reader, so they can easily understand your ideas. There are countless authors and their books available in the world, so you must make your content in such a way that reading your work is feel effortless. If you gain this ability you are going to be lot more of your reader entertained and if you will not so only a few of them will stick you to the end. More reader results in more impact and ultimately more revenue.
Write your work like a puzzle. You want your reader to solve it that makes him interesting as easy to understand by the reader make a twist in your story but don't try to be over efficient and distract from your topic or story. You can't load your idea with huge sentences use complex language, strange phrases and foreign words to make your story interesting or you can say that short paragraphs are great too.
USE HUMBLE WORDS
Use of the words is the best ability of writer if the writer knows how to play with their words he got success. Shorter words are easy to read and understand more the easy or shorter word you use easier to understand by a reader. Sowing of your better vocabulary knowledge doesn't mean that your content is better, and you get better average book sales. All it is you get confused the reader and make them give up by your reader through your vocabularies.
Using big word feels good sometimes it is good, reader love learning. Sometime reader gets a little diolamine in their brain they find a new and complex word in your writing just like they must solve the hard puzzle and pop it into their place. Writers per hour are the one whose main job is to write contexts and are paid on hourly basis.
So, do yourself a favour, always use that type of words which is familiar or shorter words to the readers when possible to make your point clear.
DEFINE INTRICATE WORDS
You must struggle to use clear, simple and concrete language and if you are using the complex or strange words it is your duty to do some task to clear the reader's mind that what you are saying in these words. Many new authors are using complex words and doesn't which makes the reader can't understand and get failed even they have a great idea. If you use complex words you know many of your readers will not, you need to define that word for your reader immediately. you can help your reader understand by your reader by giving them clues.
USE MODEST SENTENCES
Long sentences will always serve as a confusing to the reader and distract them from the topic or the information that provide us through the body of the text.
POSSESS NEW KNOWLEDGE PER LINE
Every line or sentence of your writing must be unique. Try to put simple sentence having fruitful words that makes user's face smiley. Amazing and unique sentences lights the article.
AVOID USING PASSIVE VOICED SENTENCES
Most of the authors do mistake of putting passive voice in their sentences. They think that it would create a better impression on readers and they praise their articles. Actually, there thinking are wrong, readers expect active voice sentences from writers because passive sentences make them bore and if someone who is not very familiar with English structure he won't understand and ultimately will close that tab.
USAGE OF HEADINGS AND SUB HEADINGS
From the psychological point if you, it looks awful the long form of text rather than the text distributed among headings, sub heading or in bullet points. Readers don't have enough time to put their focus on long paragraphs. So, it is highly recommended to distribute text.
PUT VISUAL GRAPHICS IN THE WRITING
Proper selection and insertion of images, charts and different visual features must be included in web contents. This appeals the users to read the whole content as pictures speaks a lot more than the words. Graphs and charts provide complete description of what you have written.
PUT SLOGANS AND QUOTATION IN THE CONTEXT
If you want to make remember your writing piece in the memories of reader. It is mandatory to have something exceptional in that. Slogans and quotations of experts provide the best way to keep your name and article in audience's minds. These phrases and sentences are also termed as soundbites. Not much, but few sound bites will make your content sound.
USE PERSONAL LANGUAGE AND EVERYDAY LANGUAGE
Try to use everyday language in your writing so that reader may not feel bore and feel an everlasting joy during reading.
BE SYSTEMATIC IN YOUR WRITING
Organized form of writing gives pleasure while reading. The article must start with the proper background related to the topic that attracts the concentration of reader towards the body text. Body text should be precise and contain all the information. The bottom lines must contain some recommendation of dos and don'ts.
HUMOROUS CLAUSES
There is the very short difference between laugh and smile. Writers should insert some humorous and entertaining clauses that makes readers forget about their worries.