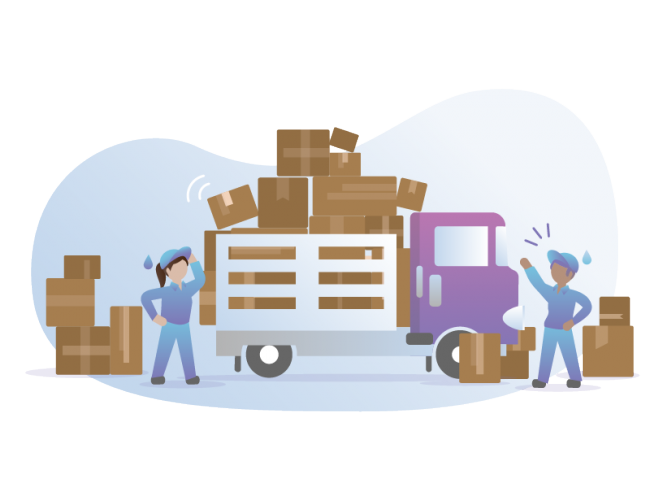 Whether you're starting a traditional brick-and-mortar store or want to start your own ecommerce business, creating a new startup is always a challenge. Most startup founders don't have the luxury of experience or unlimited amounts of cash.
One important thing many most experienced founders do to solve both issues at once is to use different third-party services. Third-party fulfillment services, in particular, have become an extremely crucial part of the small business and startup scenes, especially in businesses with an ecommerce site.
Fulfillment services allow businesses to outsource their order fulfillment functions, including deliveries. These services can either be delivered by highly-specialized order fulfillment companies or by third-party logistics providers (also known as 3PLs) that may also provide a larger suite of logistics services.
These companies are nothing new. However, today's consumers have access to virtually an unlimited assortment of goods from all over the world. They also demand them to be delivered as soon as possible, regardless of a store's geographic location.
If an ecommerce business wants to be competitive, using a fulfillment service is a no-brainer. Here are some reasons you should team up with one:
1.) They can level the playing field
Your business may not be as big or as recognizable as its competitors but you can use a fulfillment service to deliver customer orders as fast or even faster than they can. This makes these companies a crucial tool for improving performance and increasing customer satisfaction.
2.) Third-party fulfillment options cost less than couriers and are faster than regular mail
If you want to complete orders quickly, forget about using regular snail mail. And while courier services are fine for one-off deliveries, the costs can skyrocket if you're handling any significant volume of orders. Fulfillment businesses normally cost significantly less per package and are the better choice for efficiently completing a large number of orders.
3.) They save you the trouble of figuring out fulfillment processes yourself
Order fulfillment is more complex and time-sensitive than many business owners realize. Developing an internal order fulfillment capability that could be scaled for a global market is no easy task. It's almost impossible for any new startup to do without distracting itself from doing what it does best. By using a third-party service, you can safely forget about the minutiae of order fulfillment and concentrate on other things that can grow your business.
4.) They are usually the most efficient option available
If you want to take things to the next level, doing your own deliveries doesn't cut it outside your immediate neighborhood. Because fulfillment businesses are highly specialized in order fulfillment, it's usually possible for them to perform order fulfillment tasks more efficiently than either couriers or internal fulfillment teams. Many of these services even offer next-day and same-day deliveries for customers in distant geographic areas, something that your business is unlikely to be capable of by itself.
Fulfillment services are essential for anyone that wants to get a piece of the ecommerce pie. They can streamline order fulfillment, improve customer satisfaction, and keep overheads more manageable. Ultimately, every business that wants to establish a credible ecommerce capability should consider using them.