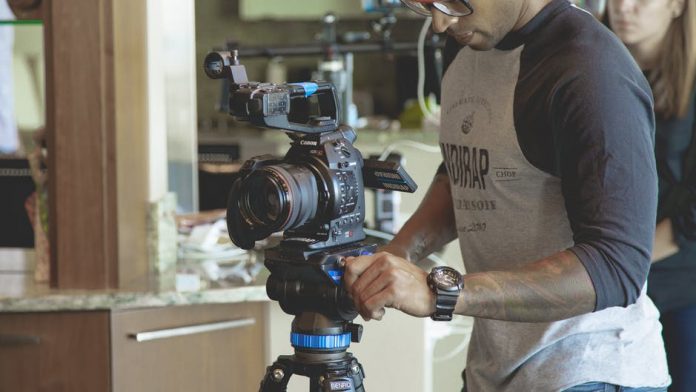 Social media plays an important role in today's world. Nowadays, everyone uses social media, no matter how old they are. It is not only a source of entertainment, knowledge, and communication but also professionals making millions by creating content on social media. According to research, videos pay more attention than pictures. If the video is well-edited and has attention-grabbing effects, it is likely to go viral, and exactly that's the goal of every video maker!
In order to make engaging content, video editors were using professional tools like Premiere Pro in the past. But now a huge number of video editors are diverted towards Final Cut Pro X, especially those who do their editing on a Mac Computer. Editing professional videos on Final Cut Pro is easier than ever before. Also, Final Cut Pro X has effects that premiere pro doesn't offer. The editor can also add plugins to the software, which will help make their work more unique. 
Here is why you should stop using Premiere Pro and start using Final Cut Pro X
HD Videos 
Importing videos on Final Cut Pro X is easy and flexible; you can import video straight from your camera or tape on to the editor. Final Cut Pro is also updated frequently so that it is compatible with the latest cameras and devices. You can create high-quality videos easily from any media that supports the format.  
Color Correction 
The camera can't capture the accurate colors as that of real life. The video editor has to do color correction so that the video seems close to reality. However, color correction is the most challenging task. Final Cut Pro makes it easy to do color correction and give the video a completely natural look. 
Mixing Audio 
Final Cut Pro allows the editor to use multiple audio channels and mix them in any way they choose to do. This way, they can create high-quality surround sound videos.
Layering Videos 
Final Cut Pro allows the editor to play multiple several video frames on top of each other. This helps then create stunning color blending and fading effects. The editor can view numerous videos on the screen at the same time. The videos can be stacked on top of each other and make stunning picture-in-picture effects in your video. 
Background Rendering 
The Final Cut Pro X will continuously render clips in the background so that the editor can do the editing upfront without being worried about the background's nitty-gritty. Rendering videos is a major hiccup for a video editor when they are working inflow.  
Use Plugins 
Final Cut Pro X Plugins help the editor do new things on their edit without spending too much time. FCPX plugins are the best in the market. 
Smart Face Detection
Final Cut Pro X's smart face detection will know if the shot that has in the reel is a close-up, medium, or long shot. It will also detect which actor is acting in each shot.
Organize Files 
The Final Cut Pro X has a feature called 'Range- Based Keywording'; with this feature's help, the editor can add a keyword to each part of the clip.  This way, they can easily place shots in the sequence and replace them.  
Magnetic Timeline
This is one of the most appreciated updated features of Final Cut Pro X. Previously, when the editor would drag and drop an audio and video clip on the sequence. The clip would get displaced or trimmed. With the Magnetic Timeline, the clips will move out of the way and make space for the track you are dragging to put in the sequence. 
Support Base 
Final Cut Pro has the most responsive customer support, along with that, they have forums and help sites. Any newcomers can easily use this software, and even if they face any problem, experienced users will always be there to help them.
Hence, if you are looking to edit your videos, there is no better software then Final Cut Pro X.