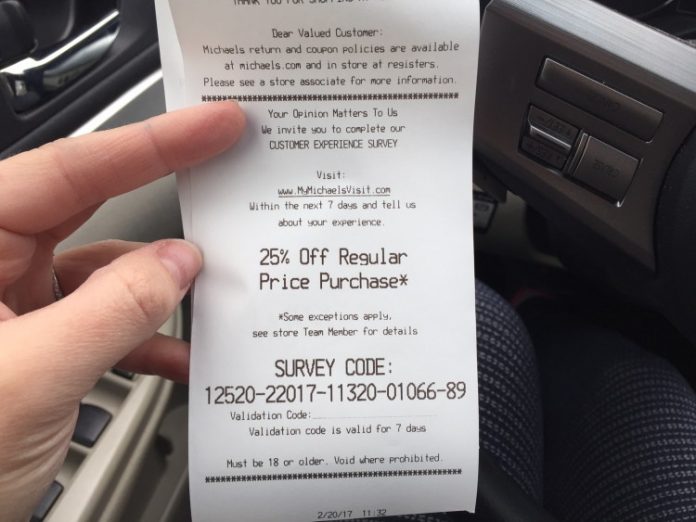 We all buy variety of stuff daily either for personal or business and while visiting the market to purchase new pair of clothes or stationary items for office, the day can end up with several wrinkled piece of papers in your pocket or wallet usually known as receipts.
Most of people believe that receipts are nothing more than useless papers once required stuff has been purchased and there is nothing to do with them but throwing them away in bin.
Wait for a moment! If you are one of them who always throw receipts away, here are the sure reasons why you should not throw our receipts away from now because you can get many more from your receipts by keeping them in an organized way.
Top Reasons Why You Should not Throw your Receipts Away
Get the pricing errors right
We all are busy in day to day jobs even don't have time to check whether the purchase receipt's total is exact or not.
No matter it is the technical fault or cashier was in hurry, your receipt might have some pricing errors that may cost you much than your purchases, so always keep your receipts and check them cautiously at home if you don't have enough time to have a glance right after making purchases.
Having the receipt on hand will aid you get the pricing errors right as almost all stores and sellers ask to come with the receipt in order to get things right.
To claim product warranties
Yes, it is one of the major reasons why you should not throw your receipts because you will not be able to get your recently purchased product repaired free of cost by the producer or seller.
As most of receipts are the written evidence of the right purchase date, they may also have some details about product warranties that you must keep in your record at least for the time when the warranty claim period will end.
Believe me that product warranty can be life saver for you as you can get a replacement from the company in case it breaks down or if it is not working as prescribed.
Tax deduction
Some of receipts are good to get tax relief such as donation receipts, so make a habit to keep your receipts in top-notch condition in order to get some tax rebate that you cannot get once receipts are thrown away.
For instance, as a self employed, freelancer, or as a job seeker when you make purchases, some of the purchase or a whole can be deducted on your income tax return according to the local income tax laws and rules.
Rebates and cash back
It is one of the top reasons why you should keep your receipts safe. As most of companies and sellers offer you to keep your old receipts safe in order to get a handsome rebate or cash back when you revisit the store or shop to buy some more, you should not throw your receipts to avail the rebates or cash back offers without facing troubles.
It is also true that companies and sellers are always very strict about rebates and cash back policies, you must abide by their rules to qualify for the offer of discount offered by them.
You can miss the discount coupons
By throwing your receipts right after leaving the store, you can miss the amazing discount coupons and offers as most of stores and outlets like Michaels and CVS often add up discount coupons and special offers underneath of their receipts.
By keeping such receipts on hand, you can save a lot of bucks on your very next shopping trip that you cannot enjoy after throwing your receipts away.
Get cash back with rebate apps
Since people are crazy about online shopping in these days, there are a lot of rebate apps that allow you to get cash back by taking and sending pictures of your receipts while purchase the same stuff from there.
Ibotta is the best example of rebate apps and it is the place where you can buy grocery, beauty, and clothing stuff and can get rebate on things you are already purchasing from. Thursday is the right time to check for new offers to get benefits from.