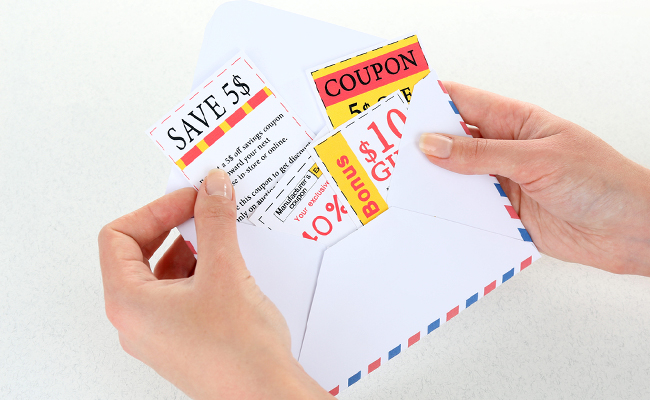 According to a survey by Advertising Age, about 87% of online shoppers use coupons. Another research by A.C Nielson shows that 60% of online shoppers always look for coupons.
The statistics prove that coupons are great sales tools. They easily convince customers to make purchases. This explains why online coupon sites are a popular thing. Customers flock the site day and night looking for the best discount offers. So, it's sensible to say that the deals are worth trying, at least seasonally when carrying out a marketing campaign.
Regularly sending coupons to customers is not a big deal. The real deal is in getting the customers to make purchases. Considering that not all people are eager to redeem the discount offers that they receive, the only option that you have is to make a follow-up. There is a slim chance that you may turn them into your customers.
However, to succeed, you need to establish a coupon follow-up program for doing this. Here are some of the reasons why you should consider doing a follow-up for any coupon campaign you plan to roll out:
A Kind Reminder About A Pending Offer
There are several reasons to explain why customers fail to utilize the coupons that you offer them. You can't always assume it's because the discount was a poor one. The offer may have dropped in tons of the customer's received emails and went unnoticed. It may also be just poor timing. The truth is that customers do forget and it's your duty to remind them.
Reintroduce the Value of the Offer
Unlike typical follow-up emails, coupon reminders are designed to stand out from the rest. They carry an incentive that's highly attractive to the customer. Rarely does a coupon reminder go unnoticed. You can attach a tangible value that the customer cannot resist. It can be the original offer but now in a different package.
Increase Customer Population
Following-up your coupons give you the opportunity to get more customers. It allows you to only get newer customers but also the opportunity to activate the old ones, the ones you had lost to your competitors. This means that you'll enjoy more conversions. In the long run, the heavy traffic translates to profit to the business.
It's not a Complicated Process
Today, coupon sending is automated and so are the reminders. You can easily set your system to monitor your coupons and identify the ones that are not redeemed. Then, you can send a personalized follow-up offer to those customers who fail to redeem theirs. The beautiful thing is that you don't use any extra effort doing the follow-up but you stand to gain significantly.
How Should A Good CouponReminder Look Like?
Since you are now familiar with the reasons for sending a coupon follow-up, it's important to know how it should look. Basically, it should have the following features:
A simple attention-grabbing subject like "Reminder"
A clear and brief personalized message
Expiration date
A call to action like "Redeem Now" or "Buy Today"
It's clear that a coupon campaign doesn't stop when you send the offers. You have to follow-up the unredeemed deals and try to convince the respective customers to take them. You can only consider your coupon campaign a success when this is achievable.