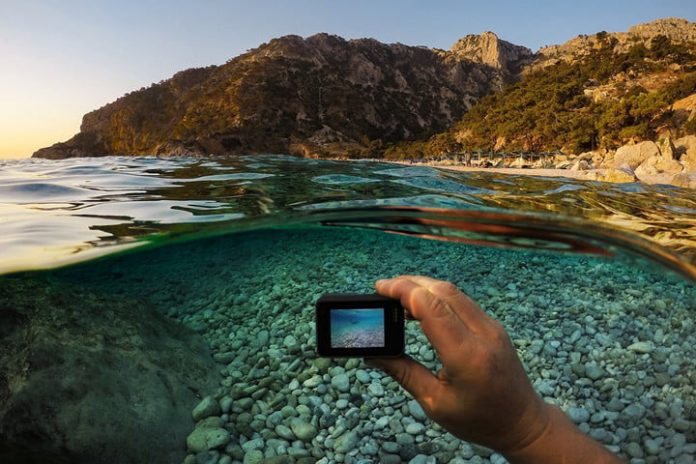 GoPro cameras have become the go-to tools for POV videos, particularly in the extreme sports sphere. Of course, GoPros are also popular for other casual applications, such as shooting videos at the beach, family adventures, or those Disney vacations.
If you purchased a GoPro to capture those adventurous parts of your life or simply your day-to-day bike commute, there are high chances that you are satisfied with the quality of videos that you get. But what about those awesome videos that you see online?
Well, while some of them feature a few post production elements, there are a few GoPro tricks that you can use to turn your videos into masterpieces.
One of things that make it is easier to capture actions with GoPro cameras is the available of a wide range of angles of view. However, to create stunning videos, you need to go beyond standard angles of view. Mix different camera positions to give your audience a more comprehensive overview of the scene.
Newer GoPro versions have image stabilization features. Although this is a very impressive feature, it comes with a few limitations. To stabilize your shots in motion, you need a handheld gopro stabilizer. Powered gimbals use motors to counteract movement, allowing you to capture smooth footages in virtually any setting.
This is one of the simplest ways to spice up your GoPro videos. The good news is that there hundreds of mount models with infinite ways to mount them. Whether you are looking for something to help you capture your snowboarding executions or film your mountain biking adventure, a mount is always a good idea.
Adjust your GoPro settings manually
Although there is nothing wrong with your GoPro's default settings, it is sometimes highly advisable to manually adjust your camera settings, especially if you are new to shooting videos. For instance, by manually adjusting your exposure, you can produce better shots, especially in poor lighting conditions. Additionally, by selecting a frame rate that suits your needs, you can get very smooth motions like what you see in reality TV.
By and large, a good story line is the backbone of any awesome video. It is what will help you grip your audience from start to finish.
So, before you pick up your camera, create a plan of whatever you want to shoot as well as your shooting goals. Maybe you just want to capture a simple day at the beach or you are looking for something more advanced. Either way, you need to begin your shooting process with a clear direction. Write down your outline, sketch a storyboard, list your steps, the types of shots you want to include, and pretty anything that will help you create those breathtaking moments. Don't just sit back and hope that by shooting and recording whatever happens, you get those video masterpieces that you are looking for.
There you have it; 5 simple tricks that can help you take your GoPro videos to another level. Now implement them and shoot something epic!