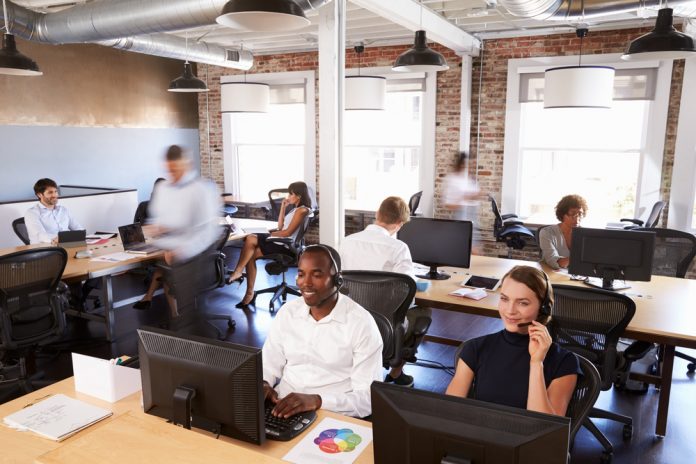 Outsourcing IT services is recently becoming easier and more rewarding than ever. The reason is not far-fetched. Third-party vendors can now provide scalable services to meet the needs of any company regardless of what industry they are in. Outsourcing IT services help you take care of some technical aspects of your business ranging from security, to strategic planning, and other IT-related concerns. OC IT Solutions offer helpdesk support services, customized solutions for businesses, and other valuable services which have been known to give small- and medium- sized firms the ability to step up their competitive ability. 
In this present age, it is becoming strikingly obvious that there are numerous outsourcing companies you can reach out to. A number of them have the desired leverage with the goal of getting your IT services entirely covered. There are many reasons you could resort to outsourcing IT services. Some of them include IT outsourcing where you get reduced downtime, and increase the bottom line. Meanwhile, it is equally relatable that there are risks and concerns about third-party providers which businesses must identify before making such a crucial decision. In essence, it is of huge importance that you work with the right company, and in fact, one that has been adequately vetted, can offer the IT services your company needs, and do that very satisfactorily. 
What You Must Know Before Considering Outsourcing IT Services
There are certain things you must know as a business owner before outsourcing your IT services. Other than the fact that outsourcing comes with risk, an information breakdown can result to a screeching halt in your operations, which ultimately costs your company a huge amount of money, and in fact, harm its reputation. Therefore, to avoid making expensive mistakes in this regard, you must carefully consider your needs and compare the risks of outsourcing IT services. Some of these are data security, regulatory compliance, cyber attacks, service expectations, and pricing. Moreover, most often than not, you have two basic options when considering outsourcing IT. These are to hire a break-fix IT technician upon the rising of problems (The Break-fix Solution) or contract with an MSP on an ongoing basis, that is managed service providers. 
Benefits of Outsourcing IT Services
As much as you have to know about outsourcing IT services, what it entails, and the fundamental idea, the benefits of outsourcing are quite intriguing and mindblowing.
Control IT Costs
Your business's IT costs are entirely converted into variable costs when you outsource your IT services. This encourages effective budgeting, and that means you only have to pay for what you use, and at the time you need them.
Reduce Labor Costs
While hiring and training an in-house IT staff can be an expensive endeavour, outsourcing helps you focus and channel your human resources to the place you need them the most. This is also a lot helpful bearing in mind that temporary employees do not always live up to expectations.
Qualification does not equal experience
One of the few problems leading IT service companies face is that they trust qualification way too much. No matter how much extensive training you give your in-house IT personnel, they lead an isolated existence and this is more prominent with IT as it is for an experienced doctor.
Trained, Experienced, Qualified and Certified
You cannot ascertain if an employee is qualified if you are not IT trained yourself. Experience then becomes largely necessary as much as certifications. 
Quickly implement new technology
Choosing an outsourced IT service organization, and a top quality performer at that, helps you manage your resources more appropriately and efficiently. With that, you will be able to start new projects immediately. Moreover, handling similar projects in-house might take several weeks or months to get the right people for the job, train them, and very essentially, provide them with the necessary support. On the contrary, outsourcing saves you stress and time. Quality IT companies are particularly concerned with bringing their years of experience into this to save some time and money during implementations.
Concentrate on your core business
Resources in businesses are limited, and the time for the manager to get things done is not unlimited either. With outsourcing, you can place your business on course while you concentrate on your core activities so you do not get distracted by complex IT decisions. 
Reduce Risk
All business investments carry some amount of risk. Competitions, government regulations, financial conditions, market conditions and technologies all change very rapidly. This is why outsourcing providers intentionally assume the position to manage this risk for you with demonstrated expertise, knowledge and guarantee that they cater to all compliance and security issues. In fact, these professionals are much better at deciding ways to avoid risk in different areas of expertise. 
Improve efficiency and competitiveness
An attempt to do all IT services in-house exposes you to the much workload in research, development and implementation which must be done. All of these increase costs and this takes a toll on the customers delivery in the long run. 
Advantages of Outsourcing IT Services
The primary advantages of outsourcing IT services are summarized as:
Scalability
The IT needs of in-house companies are planned for with a factor of small growth factor. As companies grow, it becomes increasingly important and evident how much problems must be addressed. In essence, new servers, software, and storage devices, plus other IT concerns will be needed. Besides, you may require new networks, new compatible systems, new data to mesh with the old one, and all sorts. This is one leverage offered by outsourcing IT services. 
Better Disaster Recovery
Outsourcing companies can equip data centers much better to get your company up and running because of the workable plans you have in place. These companies routinely and thoroughly work on disaster recovery because they do it for many other companies at the same time. 
IT Expertise
Outsourced vendors have the technical expertise plus sophisticated IT services to manage your IT options, review the best fit, and discuss how these data center can meet your goals. Their IT teams are responsive to handle all software, network, internet, storage, and hardware concern any IT company might have. This equals better service and better performance at incredibly affordable prices. 
Outsourcing Risks
Some key concerns with outsourcing IT services which must be reviewed are: less control, security, compatibility, lack of coordination between business goals and IT goals. Meanwhile, outsourced vendors know their way around these and top quality performers have the necessary skills to deal with and manage these risks. 
The outsourcing market is a volatile and massive one. There are quite a number of vendors you can choose from, purposely to proffer solutions that highlight comprehensive IT outsourcing services and more importantly, support your office technology. The perks are very much encouraging when you choose the right vendor.