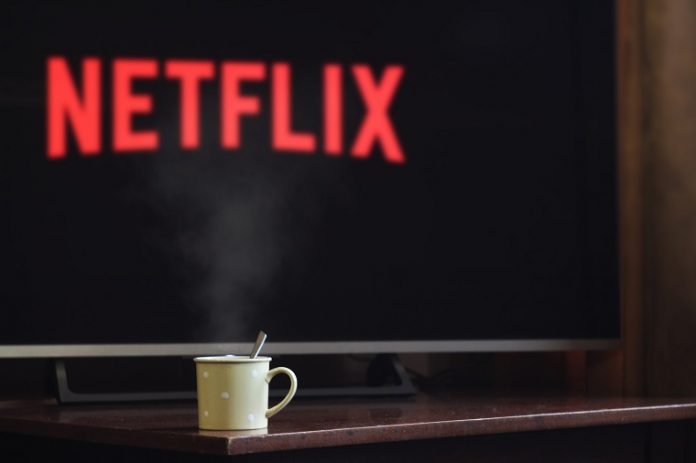 Netflix is more fun when watched with a friend, or two. Or even a family! The phrase "Netflix and Chill" was actually coined from the act of binge watching Netflix with someone; mostly a lover!
But generally, watching any movie or show with one or two people makes the experience better. But sometimes the person you like to watch with isn't within driving distance and all that's left is the power of the internet to intervene.
There are several ways to watch Netflix with friends and family who are not in the same room with you. Companies have been born trying to make "Netflix and Chill"  possible under any circumstances. Not being geographically close to someone will not stop you from watching Netflix together.
​Netflix Party​​ is a very nifty Google chrome extension that lets you watch Netflix with other people remotely. The extension, once installed and activated is ready for you to use.
Simply open Netflix on Chrome and start playing the show you want to watch together. The extension icon will turn red.  This means it's ready for you to invite friends to watch.
You can choose to have full control of the playback options or you could allow anyone to control with their ​keyboards​. Copy the url and send it to whoever you want to watch with. The other people must also have the Netflix party extension installed.
It's a fun way of watching Netflix shows together. Everyone's streaming quality will depend on their own package and internet speed.
The extension also has a chat window that allows the members of the Watch party to chat and discuss whatever they are watching.
There are downsides to this though. First, it's a Chrome extension so everyone in the "Party" should be streaming Netflix on Chrome for this to work. But if you can,  it's fun!
Watch2Gether It is popular among the YouTube lovers. It has its own player and you are capable of gaining access to the content that is available on sites like vimeo, soundcloud and many more.
However, it is not compatible with Netflix but a work around has been brought to us. It is called Beta W2gSync which allows you to paste the Netflix url into a special window that will be provided in your private room. Once it starts, everyone in the room can now watch Netflix videos. Essentially the creator of the room and the adder of the link are the only two people who can control who views the video. For W2gSync to function, you required the official Watch2Gether browser extension. It is available on your chrome and firefox.
Rabbit It supports Netflix. It is browser agnostic meaning friends who are watching netflix with you are not required to download chrome or firefox.  Here, one person has control of the stream through a proxy found on the Rabbit online portal. So as to solve problems with geo-blocked content, Rabbit has developed an extension for Chrome which is readily available. It helps you open a specific browser which will be direct with your friend who you are watching Netflix together with.
Gaze: Its function is to allow you as the user to watch YouTube videos with your friends. It also makes use of text and video chats properties as the back end of the Netflix party. It also helps in syncing locally saved videos with some of your friends.
Google Hangouts They are used for text chats, video chats and phone calls. It only requires your Google Account credentials for you to make use of it.
Kik It contains all the features of a top-tier chatting service which includes emojis, image-sharing and animated gifs.
Telegram and Whatsapp: Whatsapp has a user base of 1.5 billion people while Telegram has a user base of  250 million people. However, despite the numbers, telegram is preferred since it has an impressive list of features which include multiple phone numbers, secret chats and many more features.