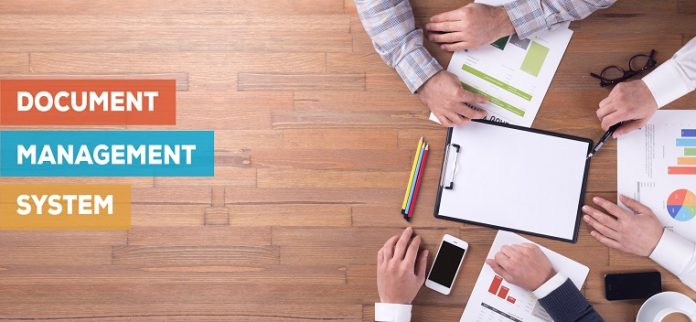 Document management is the process of managing documents on how they are created, shared, organized, and stored for future retrieval. This is critical for almost every business because this is where the document security and recovery relies on. Also, this exposes the risk of human error which may lead to lost and damaged files. Hence, businesses automate this process by using a document management system.
DMS is basically utilization of software for archiving, managing and tracking documents. This modern approach of file storage handles digital files and paper-based documents that are captured through image or scanned.
Here are the benefits that document management system software brings to your business:
Optimized Documents Handling
Paper documents, as they multiply, become burdensome as it turns an office into a storage space. It hits the efficiency and security of the company in the long run. The primary purpose of document management software is to manage digital documents of your organization efficiently and quickly with minimum operational costs. This enables your team members to stay updated on each file they're liable to and stay on track with their projects, including even those in diverse locations.
Improves Accessibility
Accessing physical files can be challenging, especially when you have to keep them with you all the time. They run the risk of getting left behind and don't allow working remotely. On the other hand, most document management software programs allow you to access your files even when you're on the go. You can use it on any computer or device, such as smartphones and tablets, where you can make modifications at a moment's notice.
Streamlined File Search and Retrieval
If you ever tried shuffling through a disorganized stack of papers & folders, you'll know how much time it takes to do the cumbersome task. Thus digital file system makes organizing, searching, and tweaking files easier that ease out the painful process. Most DM softwares have optical character recognition technology that enhances file search ability based on its characteristics such as name and keyword. This expedites the process of document retrieval through a full-text search box and index categories.
Tightens Security
Businesses know how important it is to keep documents safe and secured, especially when they have confidential and sensitive information. Failing to protect these can affect your company's integrity. Document management system software ensures all your files are protected by using the role-based access control. This is an essential feature which allows you to regulate each user on which documents they can access and limits the actions they're allowed to do. This safeguards your files from getting into wrong hands.
Boosts Collaboration
By their purpose & nature, collaboration often includes document management functionality and vice versa. For instance, printing copies and then comparing notes with your teammates take time and waste physical resources. On the other hand, using DM software allows you to work together on a single file and receive real-time updates whenever there are changes; this helps to ensure that everyone is on the same page while editing. By enhancing information sharing, the documents captured from various sources can be accessed in multiple locations.