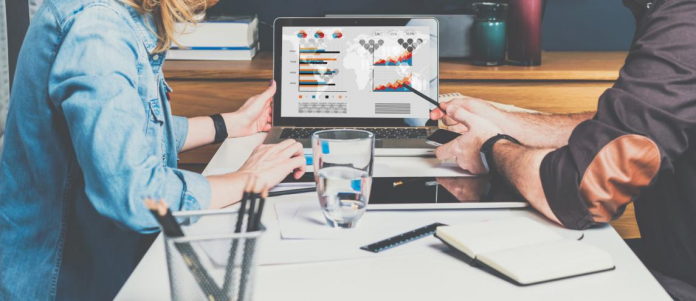 Did you know a chaotic environment can affect people's focus at work?
Are you looking for tips on how to become more organized at work? Not to worry! In this guide, we'll go over organizational tools for the office.
Want to learn more? Keep reading to find out.
Collaborate With Google Docs
Google Docs is an excellent tool for remote work. You can share documents with many people and choose if the viewer can edit. You can access this tool with a Google account. It is a little challenging to use on some smartphones.
Create Graphics With Canva
Both beginners and designers can make the most of Canva. It is an online graphic design tool. You can create business cards, banners, and posters. You could also create charts and graphs.
Create a Calendar With Adobe Spark
For your work station, check out this calendar template. You don't need design experience to create a unique calendar. Use this at your office to keep track of daily tasks.
Make Notes With Evernote
During a lecture or meeting, take notes down with this tool. If you need to go back to review something, bring it up on any device with Evernote.
Add a Chrome extension so you can save links or paragraphs. You can also make audio recordings and have the option of taking pictures.
Track Your Ideas With Trello
Trello is a top organizational tool for work. You can visualize and track ideas in a card-based form. Add highlights, files, or notes.
Track the progress of each item. You can choose to bump the item from in development to complete.
Keep Daily Entries With Penzu
Penzu is an electronic diary program you can use on any operating system and device. This will help you track any research findings you need.
You can sync your entries across connected devices online. Penzu can help you keep track of your progress at work every day.
Organize Your Work With Nimble
Nimble can integrate your Outlook calendar, social networks, contact information, and more. It can connect your team's contacts, communications, and calendar events. This will help you maintain relationships and remember follow-ups.
Build a Habit With Habitty
Habitty will help you stay focused on what you need to do every day. It can also help you make long term goals and achieve them. This application is only found in the App Store.
Communicate With Slack
Instead of always emailing your team, consider using Slack as a way to communicate. You can send messages to the group or an individual. You can also send videos and images.
Slack integrates with Google Drive, Dropbox, and Twitter. It will sync with your smartphone, tablet, and computer.
Improve Your Focus With These Organizational Tools
We hope this article on how to organize your work life was helpful. Try out these organizational tools and share them with your co-workers.
Don't forget to bookmark our site. This way, you won't miss out on any of our resources.