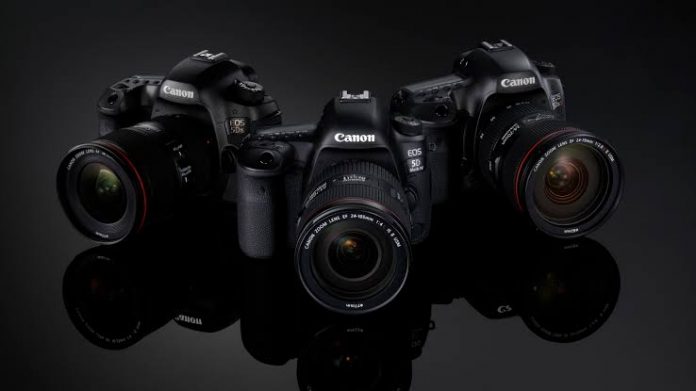 Quality of DSLRs is increasing but the prices don't do justice with customers
If you ask Pakistani photographers what upsets them most, they will only complain about the constantly changing DSLR camera prices in Pakistan.
Internationally, companies are fighting to keep quality and prices relevant to the customers, but the market in Pakistan is unstable because of the high dollar to rupee exchange.
Although, there are alternates available, such as buying old models or used cameras, but in these times people should rather look for the latest products with new features to get good quality.
A $400 GoPro 8 that should have cost between 38,000 to 40,000 rupees today, costs more than 60,000 rupees. The buyers are losing the power and sellers are losing the business because of this inflation.
Why cameras are almost unaffordable in Pakistan?
The DSLR cameras in Pakistan are almost unaffordable for the general public because of the rupee depreciation, and according to the state bank of Pakistan, the rupee may encounter more ups and downs in 2020.
2 years ago if someone had to buy a DSLR costing $400, that person had to pay 40,000 rupees or less, but things have changed. Like any other imported product, cameras went out of reach of the public.
Today, a beginner DSLR camera that costs $400 in the international market, costs 60,000 in Pakistan. In the last two years, the prices that should have been low actually went 33.33% high.
This increase has created a new market for used DSLR cameras, and rather than buying the latest products, photographers are forced to look towards these cheap alternatives.
There is nothing a buyer and seller can do at this point, the ball is in government's hand. The increasing dollar rate has helped many people, especially those who earn their bread in dollars, but people who make money by importing products have to see the worse face of it.
How to buy a DSLR camera at affordable rates?
There are not many options available at this point except for moving to the used camera market. Inflation has affected people who earn in rupees in Pakistan, but those who make money in dollars from Pakistan aren't affected much.
One way someone can buy a good DSLR is by looking around their connections. Someone who bought a DSLR before the big inflation and willing to sell at a reasonable price.
People can look for products that were launched before 2016 and find buyers of those products.
It might be hard to convince someone to sell the camera at a price before 2016, and that too at a discounted rate since it will be used.
It is a tiring process, but people passionate about working in this industry can find a way to make things work. In 2016, the dollar was around 106 rupees, which means a camera costing 40,000 rupees should cost between 15,000 and 25,000 in the used market.
A good place to start research is local Facebook groups and online websites for used products. When using a Facebook group, people can utilize the group search option to find people who posted camera ads a little while ago.
In order to learn more about Cameras you may visit Gadget Reviews