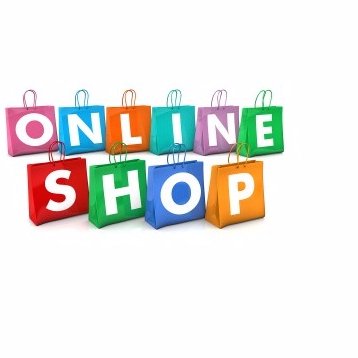 Now a days Online shopping has been a day to day affair which has been increasing at a tremendous speed in recent years. This advancement helps to augment the e-commerce sales and flourish your business. But there are certain factors that are crucial to know before we set up our online business or wish to grow it further. Apart from this customers play an important role in e-commerce sales as they are the end users and because of them the sales are increased and your online store gets prominence. It has been seen that at times customers have different shopping pattern and apprehensions which affect their purchase on a site.
For example, when a customer visits an online store and checks out a bunch of products, he or she checks out several parameters before buying any product or service. Certainly, the customer would not want to waste money on things which do not appeal to him/her. Additionally, with the advent of competition, there are ample choices for a customer to make which makes the purchasing behaviour more stringent. Thus, in the scenario, if an online store owner wants to have a good number of visitors and turn them into sales, then there are certain things and points which shall be considered so that the customers are not returning back from your website and are not leaving your website midway.
Check out the common reason on why the customers leave the website without buying anything from the website. So, here's a list of the commonest reasons which will help you make your website more clean and appropriate as per the customers purchasing pattern. These points will help you understand the fear, uncertainty, and the doubt which the customers face while making their purchase. Moreover, the stress which the customers go through due to the competition will lessen if these points are taken care of.
1. Unpredicted costs
This cost is usually related to the shipping cost. Ideally, the first page of your site has the cost of the product and the shipping information, which means you at least need to show the basic shipping information for every product so that the customers know of what price they are shopping for. Due to this reason, many big websites have their own privacy policy on shipping so that the customers don't feel fooled or cheated. For example – Free shipping in xyz country' or 'Free shipping on orders up to XXX, these points help the customers to stick and move ahead with the shopping. So these last moment shipping cost will trouble the customer and will make them return back as they are not prepared for these unexpected costs. So, the solution is, give the customers a clear notice about the actual cost of the product without any hidden cost.
2. Don't get better cost
Due to competition, at times customers tend to go to other websites and look up for the product variety and the prices. This happens when your online business has a huge competition. To pull your customer to your website what you can do is to come up with great offers and discounts which others are not giving this will make the customer feel special on your website and help them to make the right decision. For example, you can make many testimonials of your existing customers; even this will help your customers to get hooked on your site for longer.
3. Website crashed
Website is not working, showing page not found, or just crashed while browsing, these actions will certainly lower down the credibility of your website and for sure the customers will not return to your site at any point of time as they find your website to be technically weak.
The solution is to create good website hosted on a clean and a strong server. The website should have best content with perfect UX/UI. Apart from this the website should be free from bugs and viruses and for this best anti-virus and malware protection should be installed. Also for better website security, should install atleast basic SSL certificate like RapidSSL which will help to protect the website's data transmission over web server and web browser from being hacked.
4. Website timeout
While surfing the website or while making a selection you experience time out on the website – this will lose customers patience and will certainly make them return to another. This is a serious issue that needs a serious consideration. If you feel your website is heavy them remove extra images, clear the cache, run a proper content management system and improve the page load time. Adjust your web server setting; consider adding a reverse HTTP proxy and enable compression. These will help to maintain a clear website which will definitely help the customers to be on the site for a longer time.
5. Checkout process took very long
As we have talked about it earlier that the checkout process shall be easy and quick, thus if your check out process is cumbersome and takes a lot of pages to go through the customers will get bugged and might leave the page and go to other website, which is a sheer loss for you. Thus do not spread your check out process to several pages and keep it simple with just minimal links and steps this will avoid annoying the customers. Also, take care that there are no last minute costs involved in the checkout process; this will further irritate the customer.
6. Multiple delivery options not suited
We get to see various delivery options on the e-commerce sites like standard delivery, express delivery, same day delivery etc. but if these options are not suitable to the customer or in case if the customer doesn't find an easy access to them due to cumbersome process or in case at the last moment some hidden charges pops up for the express delivery – then the customers feel cheated. The only solution is to make all the shipping options clean and easy for the customers so that they can make the right decision and can end up buying the product, in turn, increasing your sales.
7. Payment Issue
When a customer is on the checkout page and facing issues of payment again and again like transaction failed network error, or the page is not loading – these issues irritate the customer to the core and there are the chances thart they will leave your website. Here, it is important that the website owner shall list customer care and immediate numbers of contact on the website or at the contact us page so that in case of emergency or any unforeseen network issue customers can immidiately contact them regarding the issue.
8. Security issues
This is a prominent issue which many of the customers face as they use their credit card details and card number and the pin number in order to make the purchase happen. Thus the customers always have concerns about their personal details being stolen or misused. In order to build the confidence and trust in your website the only way is to use SSL certificate that secures your data transmission between web server and user. Trust seal of SSL certificate at the website/webpage gives customers the confidence to shop without worrying about their data security. You can use Comodo SSL certificates for website as they remain afforadable in price as well as offering different SSL like EV SSL, Wildcard SSL and many more.
9. No sign of customer support
There have been a lot of websites where you may not find proper customer care numbers, toll-free numbers or live chat support which at times makes the customers feel stuck in midway. For example, if the customer needs another size or colour of the product or got stuck in between the payment process then there has to be a customer support to take care of the needs. Make sure you provide all the possible customer care numbers on your website.