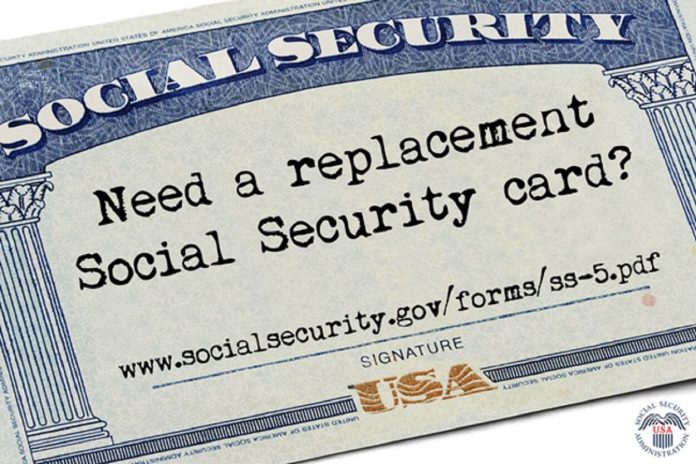 Your social security card is a very important document. However, unfair circumstances can cause you to lose it. Regardless of what happened, you must replace it immediately or you will be stranded in many areas of your life. As a matter of fact, there are so many things that you can't do without a social security card. For a start, you can't engage in any business or employment without a social security number because it's needed when filing tax returns. Besides that, you can't get retirement benefits without it. Most people take ages while replacing this document because they don't follow the laid out procedures. The problem with most applicants is that they focus on how long to replace the lost card and forget to do things the wrong way. Below are tips that you can use to replace your lost social security card within the shortest time as possible.
Inform the Authorities
Losing a social security card is a big issue. This is because it contains the number that's normally used to identify you when you make financial transactions. You can land into trouble if your personal details are used by crooks to obtain money through fraud. To be on the safe side, it's advisable you report the issue at the nearest police station. When you inform the authorities, they will be able to trace it in case someone attempts to use it.
Prepare Original Documents
When you misplace or damage your social security card, you are required by law to produce your original personal identification documents. This is done to ensure that the card is only issued to the right people. You should therefore prepare your national identity card, passport or driving license. However, there are states that don't accept driving license as proof of identity. On rare occasions, you can be allowed to use health insurance card or employee ID card. Those who are in the military are expected to produce their military ID card.
Visit the Social Security Office
If you have no access to the internet, you have no option but to go to the nearest social security form. When you do get there, their officers will collect your identification documents and guide you on how to file for your card replacement. They will simply give you a form to fill. You should be very careful when filling the form because your request can be declined if you don't provide the correct personal details. If you are not sure about a specific detail that's required in the form, you should ask the officers to elaborate.
Apply on the Internet
This is arguably the simplest option because you can request for a replacement from anywhere as long as you have a mobile device that can access the internet. Once you are connected to the internet, you should visit the social security website, fill the form and then send it them via email. The advantage of this option is that you will receive an email alert when your card is ready for collection. The other advantage is that you can always log in to check the status of your application.
Consult Third Party Services
Under normal circumstances, it usually takes not more than 2 weeks to replace a lost social security card. However, there are times when the process takes too long. But that can be understood because there are many people that apply for social security at any given time, resulting in a backlog of requests. If you don't want to wait for too long for your replacement, you should seek help from a third party company. Such a company will help in speeding the processing of your application for a small fee, usually not more than a hundred bucks.