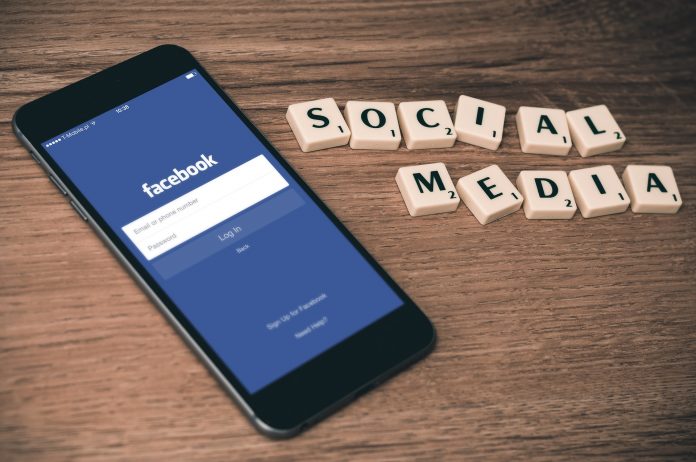 Few things are more important to the success of any business than knowing how to effectively advertise it. This has been true from the first beginnings of our modern commercial age, and it is all the more important the Age of the Internet. Today, consumers have a seemingly-infinite amount of choices for different products available at the touch of a finger. They can browse different prices, quality levels, reviews, compare one seller against another, and choose exactly the option they want – all without leaving their seat.
On the one hand, with a globalized economy, everyone online is a potential customer.
On the other hand, with so many sellers online, all of them are potential business rivals.
You need to find a way to make sure that your business stands out. More and more advertising online is not just an advantage for companies, but a necessity. A website and successful online advertising campaign is as essential to businesses today as business cards and phone lines were in decades past.
There is a definite art and science to advertising online, and without question, Facebook and Google Ads are two of the most important means of online advertising available to companies big and small today.
This leads to a natural question – which is most important?
The answer is just as natural – both.
Here's how and why combining Facebook and Google ads can net you the best results for your products and company.
The Importance of Exposure
For as much as the world of online advertising can have a Wild West feel at times, the fact remains that some of the most tried and true tenants of advertising persist. Chief among these is that age-old truism that exposure is one of and, in some cases, the most important thing that you can get from online advertising. In order for people to buy your product or work with your service, you need them to know about it. That means getting exposure, and with so many of us spending so much time on the Internet, online advertising is a natural move. What's more, online advertising allows us to reach customers around the world. Facebook and Google aren't just a popular website and search engine – they're two of the most powerful socio-economic, political, and cultural forces in the world today. They have redefined human connectivity. We spend hours on any given day using one or both, which makes them prime targets for advertising campaigns geared towards increasing exposure.
Leveraging Engagement
Ask anyone who works in online advertising, and they'll tell you that engagement is the name of the game. It isn't enough for customers to simply see your posts and products. Ideally, you want them to like, comment and, most importantly of all, click the links you post. Your ability to convert impressions into clicks and clicks into conversions will tell a lot about the health of your online campaign. Both Facebook and Google offer tools for gauging and maximizing engagement. You'll want to make use of the analytics dashboards that both sites offer to see how many people are viewing and engaging with which posts. What's more, you can check the manner in which they are engaging – likes, comments, shares, and so on. From there, you can figure out how to leverage engagements into conversions, thus increasing the chances of all that exposure having a tangible positive impact upon your business.
Know Your Audience
One of the most important principles of marketing is to know your target audience. That principle carries over to the online world, and both Facebook and Google give you great tools with which to more accurately identify and thus more effectively target the audience you're reaching. The analytics dashboards for both Facebook and Google can give you a wide variety of information about them, including the age range, median age, income level, location, and interests of your target audience.
 Different Conversion Rates
We use Facebook and Google for different things, meaning that we typically engage with ads on each site in different ways as well. People typically slightly more likely to click on a Facebook ad, as opposed to a Google one. This may be due in part to the social nature of Facebook as a site. You're there to browse through the latest interesting social things on your feed, and if an ad happens to be one of them, you might just want to see what that is. By contrast, when you're using Google, you're typically a bit more focused on what you're searching for and thus less likely to click. That said, Google can provide far better results in terms of search quality. Ads that are targeted to respond directly to search results and that place highly on a given page have a better chance of being clicked than those that rank lower.
Cost-Benefit Balance
Facebook and Google likewise complement one another when it comes to the cost-benefit balance of running ads online. Facebook ads tend to be less expensive, thus making it easier for you to get more for less. By contrast, Google ads is in a constant war to rank highly in the bidding for keyword supremacy. You'll thus want to balance your online advertising budget between the two, ensuring that you are maximizing the cost-benefit balance that you should ideally strike between both of them. You'll also want to check the cost-benefit balance of achieving exposure via clicks with both ad programs.
Different Ads, Same Goal
Last but not least, both Facebook as well as Google make it easy to target audiences more effectively with a well-tailored ad by allowing you to play around with the ads that you place out there. You'll be able to post different versions of different ads, testing them for a bit, and figuring out from the analytics you get back which are more effective. You'll then be able to use that more effective ad as your primary one, allowing you to increase your chances of getting a response.
Utilizing both Facebook as well as Google properly can be integral to a successful ad campaign.