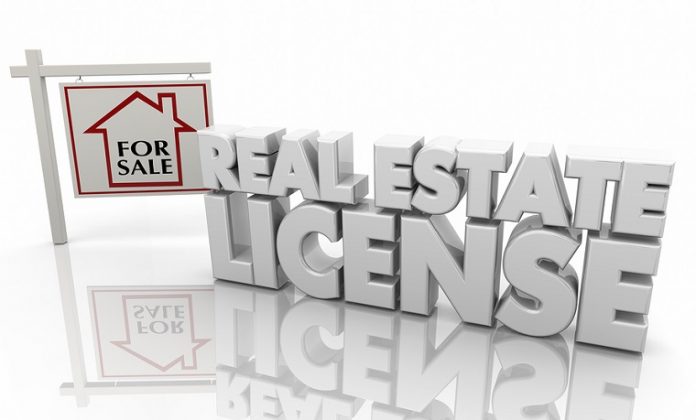 If you are looking to become a license real estate agent in Texas then you may have noticed that it is not as simple as taking some classes, taking a test, and paying some fees. Texas has a broker and agent relationship that is similar to master-apprentice relationship.
The broker is the one who is responsible for the agent's activities and so you need to find a broker to sponsor your license.
What Kind of Real Estate Do You Want to Do?
There are three fields that you can use your real estate license in Texas: Commercial, Residential, and Apartment Locating. Yes, you are required to have a real estate license in order to be an apartment locator in Texas.
So, if you are looking for someone to sponsor your license the first thing you need to consider is what type of real estate are you wanting to practice.
Commercial Broker
You will sell or lease commercial space. It will be difficult to enter this type of real estate without knowing someone, and you will most likely be required to have a 4-year degree at most brokerage firms.
Residential
You will become a Realtor and sell or lease residential home, condos, townhomes, land, etc. This is the most commonly used field and probably one of the easiest to get into. However, there is a higher entry cost with joining the local association. You can expect to spend roughly $600 to $800 depending on the time of year you sign up.
Apartment Locator
There are not a lot of apartment locating firms, or not as many as there are commercial or residential brokerages. There are a few very large firms and then a whole lot of smaller firms. This business you just help people find apartments. Probably the simplest form of real estate you can do.
Traditional Vs. 100% Commission Broker
The traditional brokerage is going to be the most prominent and you can't drive 5 minutes in any direction without driving by one. They usually require an interview process and being hired but most Realtor brokers will sponsor you. You will have an office to go into, sometimes hours to work, and give up 20-70% of your commission to the broker depending on what you are doing and where.
In contrast, the 100% commission brokerage is a broker sponsor for independent agents who want to work without the constraints of an office, set hours, and high broker splits. Some of the sponsors can be picky depending on your situation, but since you are the paying client in a way there are several that just want you to be breathing.
The fees for traditional brokerages are high and number into the thousands and the fees for the 100% commission brokerage are much less substantial, because they normally do not provide office space and they keep their costs down to a minimum.
Summary
After you figure out what type of real estate you want to do you can start looking for sponsors on indeed or just Google. Most 100% commission sponsorship services are easily found by just searching for "broker sponsorship". And, your traditional brokerages will normally post ads when they are looking for new agents.
Please make sure you are careful when choosing a broker to sponsor your license. Not all brokers are created equal and some of them can make your life very difficult if you end up not liking them and trying to leave. You should look for signs of integrity, and ethical work practices before accepting the invitation for sponsorship.
While you may be looking for a sponsor to take you on, don't forget that you are the one bringing in the money for them so make sure they are going to be respectful of you and will project an image that you are comfortable conforming to.
With 100% commission brokerages it is even more important to see what the broker offers and if they will allow you to spread your wings, or if you are going to be a loner and restricted because you lack the support a successful agent has to have.
If you are interested in learning more about broker sponsorship in Texas, feel free to check out https://brokersponsorship.com.