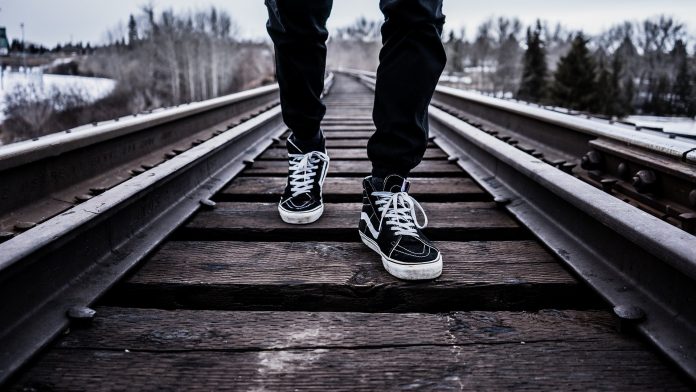 Walking regularly can bring amazing changes to your life. It has a positive effect on your physical and mental well-being. It is incredibly simple and you don't need fancy equipment or trainer to correct your pose. All you need is a good pair of shoes.
Read More at do aerating shoes work
Many brands offer shoes which are specifically designed for walking. These are not only comfortable but they can also help prevent injuries like calluses and blisters. They are lightweight and offer shock absorption. However, not every pair of walking shoes is created equal. You need to do some research and go through the reviews or online comparisons of walking shoes.
You need to remember the following tips while buying walking shoes.
Assess the features 
The way a shoe is built determines a lot about its function and fit. You should know the main parts of the walking shoes to ascertain what kind of shoes will be right for you from a plethora of brands and styles. You should also keep in mind that only some of the walking shoes come with gel pads or roll bars. However, shoes without these features still have many qualities that ensure cushioning and stability.
Ensure the shoes fit properly 
The world's best shoe design will not do its job if it does not fit. Hence, make sure your walking shoes fit perfectly. To do that, wear the socks that you will wear during walking when you go shoe shopping. Also, walk for a while before buying the shoes. Measure your feet every time you purchase shoes for your foot size may change over time. Measure your foot size while standing to ensure accuracy.
If you feel that your one foot is larger than the other one, select a pair that fits the larger foot. Buy the size where there is at least a half-inch distance between your long toe and the shoe end. As for the width of the shoe, the side-to-side fit should not be tight.
Walk a little in the shoes before making a purchase. If they do not feel comfortable at that time, they will not do so after that as well. A comfortable pair means that your heel fits easily and does not slip while walking.
Determine your feet's shape 
Feet have multiple shapes and sizes. You have to be mindful of the size and shape of your feet while buying walking shoes. It should be the shoes conforming your feet rather than your feet being forced to adapt to the shoe shape. The length and width of the shoes should be compatible with your feet's shape. Too wide or too narrow shoes can result in blisters and cramps. The toe box should be high enough to provide room to the toes to avoid aggravating food disorders like hammertoes and bunions.
Another thing you have to consider while determining your foot shape is the arch type. The arches are denoted by the complex alignment of muscles, bones, tendons, and ligaments in the feet. These arches exist as both lengthwise and side-to-side. These arches are flexible and springy due to which they evenly disperse the bodyweight on your feet while walking.
Your walking shoes should suit the type of arches to ensure they are doing their job. There are three types of arches; neutral, low, and high. If you have neutral-arched feet, i.e., your foot is neither overly arched not completely flat, you should opt for shoes having stable midsoles? The rear-foot stability should be moderate.
If you have low-arched feet, you would need the walking shoes that have motion control and straight last. Overall, opt for shoes that provide maximum support and stabilize your feet. If your feet are high-arched, the walking shoes should have high shock absorption, cushioning, and soft midsole.
You can determine your foot type by wetting your feet and stepping on a piece of brown paper or cardboard. Examine the footprint. If the footprint is vivid on the inside at the sole, you have low arches. If a little of the footprint is visible, you are likely to have high arches.
Many experts believe that there is no 'perfect shoe' for a specific foot type. A pair that fits properly and provides comfort is the best shoe type. That should be your criteria for selecting the walking shoes.