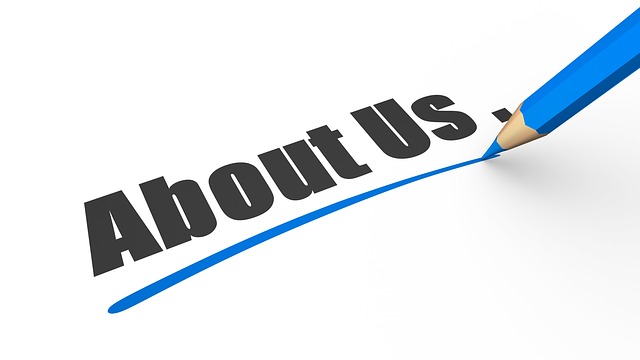 If you're thinking of creating a superb website for your business, it's important to create an impeccable 'About Us' page that resonates with customers. Creating an effective web presence doesn't just happen by chance – it requires a strategic approach. There are certain factors to consider when designing your website, especially the About Us page.
Here are some critical elements to include on your About Us page:
Every organization comprises of a team of employees who work around the clock to provide the best services to customers. Your "About Us" page should include a section where you reveal the entire team. Customers want to know the people behind your brand, their roles and interests. Preferably, you should include photos of the founder/CEO, Creative Designer and key managers who work within your organization. If there's an open position within the organization, place a link showing that "We are Hiring!"
Customers are interested to know what you offer. Make it crystal clear in the "What We Do" section and include it within the About Us page. If your site visitors still don't understand what you're all about after visiting your About Us page, they'll probably abandon your website and look elsewhere for the services they require. Therefore, don't overlook this crucial section – use a combination of interesting graphics and eye-capturing text to explain your array of services.
Include a customer reviews section
Customer reviews and testimonials are extremely crucial for any company. When shopping, majority of consumers rely on recommendations from loved ones. Whenever you're making a huge financial decision, you're more likely to check what people say about different brands. It's only natural to want the cream of the crop. Therefore, include an updated customer reviews section within your About Us page. Indicate the customers' name, picture and review. Don't neglect any information that could improve the credibility of those testimonials. In addition, plug in all accreditations and awards that you've won in previous years.
Where is your company located? When customers search your About Us page, they should easily identify where your stores are situated. Today, it's easy to include a map that indicates your company's physical address. This feature is available as a plug-in for WordPress websites, or your web developer could embed the map within your About Us page when he/she is designing your website. By including your location, clients will be able to access your stores more easily.
A crucial component of every About Us page is the contact details. First off, you ought to showcase your company's email address and official phone number. You can also include a post office box address or physical address within the page, indicating the city you're in. when you change address, it's important to keep your clients in the loop by updating this section. As part of your digital marketing campaign, include your social media handles within your About Us page.
When designing your About Us page, keep things simple and avoid using jargon.