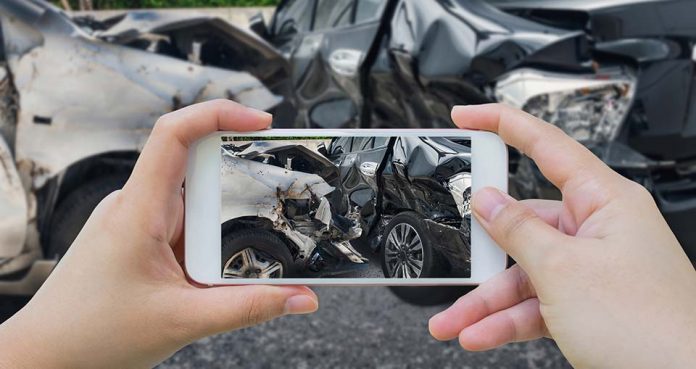 In 2020, an estimated 4.8 million people in the US sustained injuries due to car crashes. All that occurred even if fewer people used the nation's roads last year.
Now that more motorists are back on the streets, those numbers can skyrocket further. So, it's best to prepare yourself and be even more prudent and responsible when you're on the road.
At the very least, it pays to know what to do after a minor car accident. This way, you can safely handle things in case you do get involved in one. You can also check out junkyards near me.
This guide outlines everything you need to do after a car crash, so be sure to read on.
Stop
One of the most crucial steps to take after a car accident is to stop at the scene of a crash, no matter how minor it is. This is the law, and leaving the area can result in you facing a hit-and-run charge. These are common offenses, with more than one occurring every minute in the US.
Before you stop, though, see if you can steer your car to the side of the road, where it won't block the traffic. If not, you should at least switch your hazard lights on, which can help notify other drivers of the crash.
Check if You or Anyone Needs Medical Services
Traumatic experiences, including car crashes, can trigger hysterical strength in the body. This can make you numb against pain, so you may think you don't have any injuries even if you do. Inspect yourself from head to toe to confirm if you have injuries.
Ask your passengers to do the same. If everyone in your car is okay, check on the other involved motorists.
Call 911 or local emergency services if anyone is bleeding heavily. This is even more important if someone fainted, is non-responsive, or can't move.
Reach Out To the Police
All states require drivers to call the police if an accident results in injury or death. The same goes for property-damage only crashes that exceed a specific dollar amount. For example, you must report a crash to the South Carolina police if the damage appears to cost more than $1,000.00.
Those are state requirements, but you're free to call the police even if you're not sure how much the damage is. For starters, experienced law enforcers will keep the scene intact. They will investigate the crash and help reduce the risks of violent disputes.
Even if the police don't go to your location, you still need to talk to them to report the incident. For starters, insurance companies require a copy of the accident report when you make a claim. So, not filing a police report can result in an insurance claim getting denied.
Don't forget to ask for the police officers' complete name and badge number. Your insurance company would most likely ask you for these details once you talk to them.
Exchange Only Basic Personal and Insurance Details
Ask the other involved drivers for their basic personal and insurance information. It's best if you can get these details from their physical driver's license (DL) and insurance card. This way, you can be certain that they do have a valid DL and insurance policy.
Get the following information from the other involved drivers:
Complete names, addresses, and contact information
Name and contact details of their insurance provider
Auto insurance policy number
License plate numbers
State registration
Next, give the other drivers your personal and insurance information. Show them your license and insurance card to assure them you have a valid DL and policy, too.
That should be the extent of your conversation with the other people involved in the crash.
Collect Evidence and Witness Accounts
Record videos and take photographs of the entire scene. You'd want your photos to be of different angles to depict the crash as clearly as possible. Take as many close-up, landscape, panoramic, and bird's eye view images of the cars and the location.
Speak to any witnesses, such as other uninvolved motorists, passersby, or pedestrians. Ask for their names, contact information, and if you can record their testimonies. You might be able to use their accounts later on when you file an insurance claim.
Call Your Insurer
Ring up your car insurance company while you're still at the location of the crash. Recount what happened and let them know that you've already contacted the police. Give them the name and the badge number of the police officers you spoke to.
Inform your car insurance provider that you've taken photos and videos of the crash and the site, too. They'll let you know where to send the copies of these pieces of evidence.
Head to the Nearest Medical Facility
Car crash injuries, such as whiplash, don't always exhibit symptoms right away. It may take days or weeks before you start feeling pain, numbness, muscle weakness, or loss of mobility. Worse, many whiplash injuries progress into long-term disabilities.
That's why you should head to the nearest clinic or hospital right after you've been in a crash. This way, you can undergo diagnostic tests that can reveal hidden injuries. The sooner you know what's ailing you, the sooner you can get treatment and be on your way to recovery.
Follow Everything in This Guide on What To Do After a Minor Car Accident
There you have it, your comprehensive guide on what to do after a minor car accident. It's crucial to follow everything we discussed, as they can make or break your insurance claim. Most importantly, they can affect your health and financial future, so be sure not to skip any of the steps above.
Interested in reading more automotive or even technology guides? Then please feel free to browse our site's many other news and blog categories!