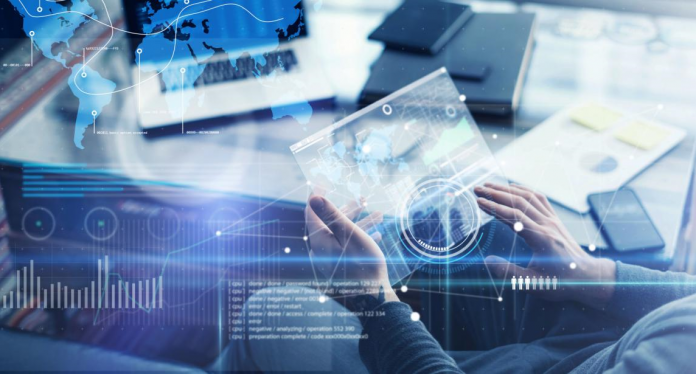 There are currently more than 4.1 billion people who use the internet every day. If you don't have a website set up for your business yet, you're missing out on a lot of potential customers.
In order to set up a website, you first need to choose a website hosting platform. 
There are tons of different hosting options to choose from, but one of the most popular — which you may have heard of before — is VPS hosting. 
What is VPS hosting, though? What are its benefits? How do you find the right web host?
Read on for answers to these and all your other VPS hosting questions.
What is VPS Hosting?
VPS stands for virtual private server. VPS hosting is sort of an intermediate step between shared hosting and dedicated hosting.
If you're interested in the privacy and speed that comes with using a dedicated server but don't want the high price tag, VPS hosting might be a good option for you. 
VPS hosting involves a service, which has its own copy of an operating system and other server resources, within a larger server.
When you utilize VPS hosting, you share a physical server. You don't have to share your RAM, CPU, or any other data with other server users, though. This allows it to act as a dedicated server without you having to spend a ton of money.
Benefits of VPS Hosting
There are a lot of benefits that come with using VPS hosting. Some of the most common reasons why businesses choose this option when launching their website include the following:
Increased Reliability
When you upgrade from shared web hosting to VPS hosting, you get to enjoy more reliability. You'll have to worry less often about your website crashing and your customers being left without access to your information.
Root Access
VPS hosting also gives you root access to the server. This means you can easily make adjustments so that it works perfectly for your specific business needs. You don't have to wait around for the host to do the work for you.
Increased Energy Efficiency
VPS hosting is more energy efficient than shared hosting, too. If you're looking to minimize your carbon footprint, VPS hosting allows you to get the services you need without taking up all the resources that one server has to offer. 
Scale Resources
You can also scale your resources in a more effective way when using a VPS hosting platform. As your business grows and you start seeing more traffic coming to your website, you can make adjustments to accommodate this increased traffic without worrying about your site going down or having any technical issues.
Host Multiple Domains
If you want to host more than one domain, it's best to use VPS hosting. Some shared platforms allow you to host more than one domain. However, it's harder for you to get all the resources you need to run multiple sites in an efficient and effective way.
Save Money
Finally, VPS hosting also allows you to save money. If it's time to scale your business and speed up your website, VPS allows you to do this without having to spend an arm and a leg on dedicated hosting.
How to Find a Web Host
At this point, you might be interested in using or switching to VPS hosting yourself. In order to make the process as easy as possible, it's important to make sure you're working with a good web host.
Here are some tips that will help you find a web host that can meet your business's specific needs:
Consider Server Uptime
Average server uptime ought to be at the top of your list of priorities. Make sure the host has as close to 100 percent server uptime as possible. 
Choose Between Managed and Unmanaged
Decide whether you want a managed or unmanaged VPS.
Managed VPS hosting leaves you with less control but gives you access to more assistance. The opposite is true of unmanaged VPS hosting.
Decide what works best for you before you work with a particular company.
Think About Your Budget
Of course, money matters, too. Think about your budget and how much you can afford to spend on hosting. Remember, though, that you get what you pay for with website hosting, as with most other things in life.
Ask About Customer Service Policies
Find out what the web host's customer service policies are like, too.
Are they available 24-7? How can you reach them? How quickly do they typically address problems?
Common VPS Hosting Mistakes to Avoid
If you already have a website but want to transition to VPS hosting, you might be worried about compromising your site during the transition process.
The following are some common mistakes you ought to avoid in order to make sure the transition goes as smoothly as possible:
Not Finding Someone to Manage Your Account
If you like the idea of having total control over your server, an unmanaged account is going to be a better option for you. Make sure you have someone on your team whose job is to manage the account, though. 
Not Comparing Plans Before You Switch
Be sure to compare plans thoroughly before making a change. That way, you'll ensure that you're getting the best deal and working with the most reliable host possible.
Choosing a Host Without a Free Trial Period
Always choose a host that gives you a free trial period. This will help you decide whether or not they're a good fit for you before you spend a lot of money and time setting up or transitioning your website.
Find a Web Host Today
Now that you have an answer to the question "what is VPS hosting?" do you think it's a good option for you?
There are definitely benefits that come with choosing this type of hosting, as long as you're working with the right web host and avoiding the common mistakes listed above.
Keep this information and you'll have no trouble making VPS hosting work for you.
Do you want to learn more about web hosting, web development, or any other issues related to your business's website?
If so, check out the Technology section of our site today to stay up-to-date on the latest news!