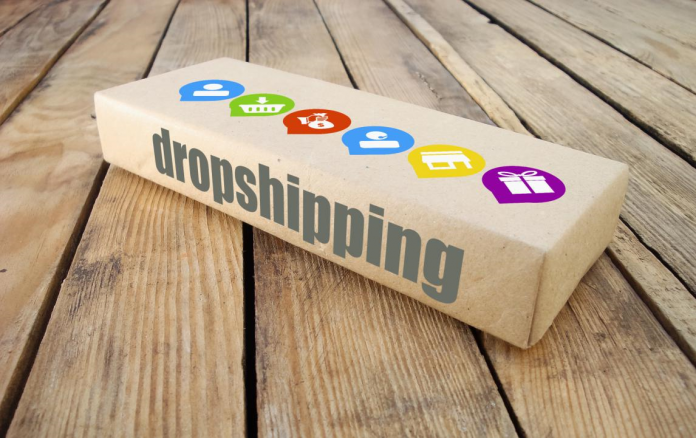 Is the dropshipping business dead?
Can you make a profitable business out of it?
Well, the answer is pretty straightforward. Dropshipping can never go out of the market, and yes you can make a killing.
With the continuous growth of online marketplaces, so, does the need for dropshipping services increase. However, if you're planning on venturing into the business, you must be ready to face fierce competition.
The market is saturated with an array of dropshipping companies. Therefore, you need to stand out for you to realize reasonable profits.
Here's an easy-to-follow guide on how to start a successful dropshipping company:
1. Choose a Niche
From the huge variety of products sold online, you need to focus on a single segment of the market.
Your area of focus should be something you have an interest in and knowledge about. Choosing a niche you aren't passionate about will get you discouraged along the way. Consider the following points when selecting your niche:
Seek Attractive Profits
This boils down to customer acquisition and marketing. Essentially, your product niche should have a strong customer base. This makes it easy to market and successfully sell the products.
To maximize your returns, take into consideration the shipping costs. Although your supplier handles the shipping, it can reduce your profit margin when it's too high. High shipping costs also repel customers.
Research the Competition
Avoid niches that are saturated with too many sellers or major brands. This will help reduce competition.
But, you shouldn't shy away from the competition. As an entrepreneur, sometimes it's worth beating your opponent.
Devise Your Own Niche
At times, you may not have a product niche in mind. In such a case, you can try coming up with your own unique niche. To get you started, think of a problem in your life.
Now, try and identify a product that helps you solve that problem. It's likely there are people who have the same problem as you and the product solution may help them.
Non-Seasonal Products
When selecting a niche, you want to avoid products that sell only at a particular time of the year. For instance, selling Christmas lighting limits your selling power. On the other hand, selling shoes is a viable option since they're in demand all year round.
2. Secure a Supplier
Similar to any other business, partnerships play a significant role in the success of your dropshipping business. The wrong supplier will destroy your customer reputation and hurt your profits.
Most product suppliers are located overseas. This means that you've got to stay in constant communication for a smooth running. If you have problems with the communication abilities of a supplier, try partnering with local suppliers.
But most importantly, learn about their product capabilities. This ensures that they'll be able to scale with you when your business grows exponentially.
3. Build Your Dropshipping Website
To put your dropshipping business plan into action, you need an e-commerce platform. You don't necessarily need a tech-background to create an online store. There are software tools you can use to create an online store.
When designing a platform, you need to consider your business concept. Is it product-focused or content-based? If you need to include a blog post related to the product, then you need a content-based website. Product-focused websites don't have a product-related content section.
Alternatively, you can hire a web designer to help you create a customized e-commerce website. But keep in mind that a custom web works best when your business has successfully launched. So, in the initial stages of your business, stick to software tools.
4. Design a Customer Acquisition Plan
After setting a website for your products, you need to attract potential customers. Usually, one of the most affordable ways to market your products is through social media ads.
Your website platform can also help you craft an email listing to market your products. The best thing is that you can use this list in your social media ads. This way, your ads will be shown to potential customers whom you already have contact with.
Learning some SEO tactics can also help you attract more leads. Good SEO tactics boost the rank of your e-commerce website on the results page. This makes it easy for new customers to find you while building your credibility at the same time.
5. Manage Your Orders and Customer Service
Getting your dropshipping company on its feet can be overwhelming. As such, it's easy to get caught up in administrative duties while forgetting customer service.
Although your website can handle customer support, you still have to invest your efforts. This goes a long way into increased customer satisfaction. When the customers are happy, your revenue is bound to increase.
Great customer services boil down to managing orders as they trickle in. Sit to it that orders are fulfilled and none sit unshipped for too long. It's also worth noting that as the orders increase, so will the customer needs. Therefore, you've got to be prepared to take complaints and inquiries.
To help you minimize customer issues, include a responsive customer service page on your site. The page should have general information such as return policy and typical delivery time. Remember to also include frequently asked questions (FAQ) segment.
6. Analyze and Optimize
Analyzing is crucial data and metrics helps you track the growth of your business. This data include analytics from search engines and social media platforms.
From the data, you'll get to know the customer habits and the conversion rates. With this data, you can optimize your website to increase the conversion rate.
Also, using customer habits data, you can track which products sell more than the rest. Use this information to improve on those products that fail to generate a lot of sales. You can also use the data to streamline your marketing campaigns.
Dropshipping Companies Aren't Dead
Dropshipping companies are still a profitable business venture for smart entrepreneurs.
Given the low-cost capital and rapid growth of the internet, starting your own dropshipping company is a good idea. For a comprehensive guide on how to establish a successful company, be sure to follow the guide above.
Browse our blog for more!